Jeffrey Ying Seeking Miuccia Prada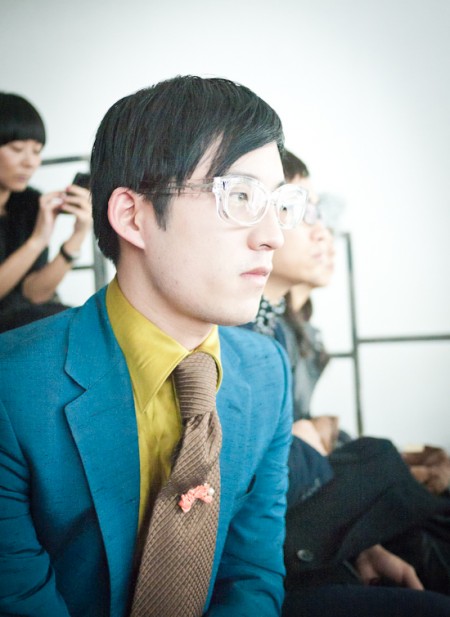 Jeffrey Ying scanning the catwalk at the Prada show last night.
应捷在看舞台。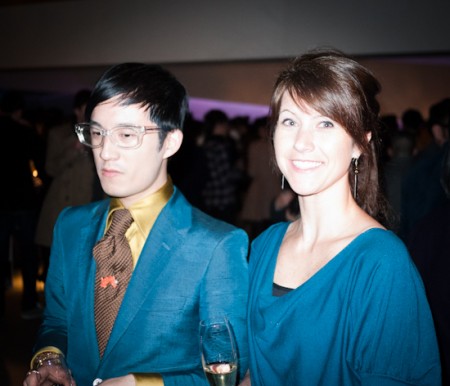 Here he has found one girl that doesn't interest him very much.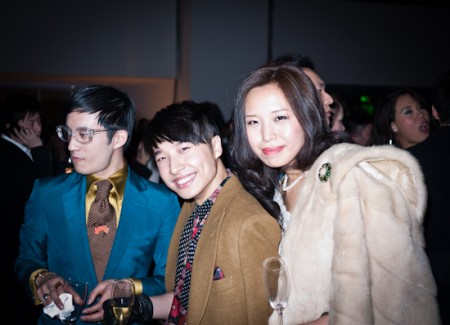 These two are even less exciting for him.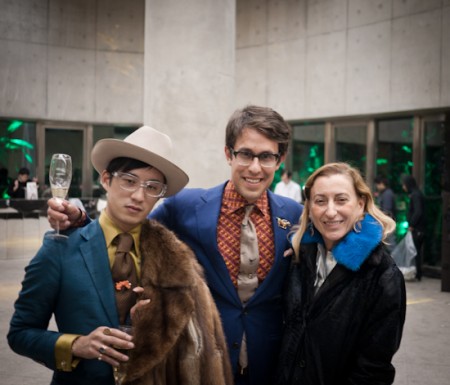 Finally finding Ms. Prada, he seemed slightly more engaged. This was around 1 am, just before everything wrapped up. She had been in the VIP area with Gong Li and Maggie Cheung up till that point. Her first trip to Beijing was actually in the '70s and she has returned regularly since then. The blue fur is from the collection that was just shown on the runway.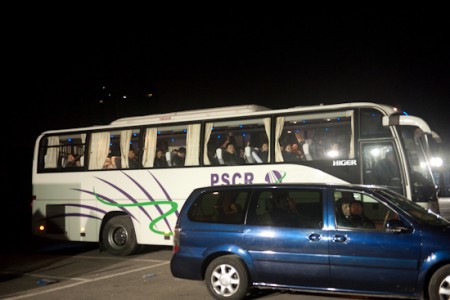 Jeffrey was making fun of these buses when we arrived, but it was quite a relief that they were out there when we left the party. Finding a cab at 1:30 am out at the Central Academy of Fine Arts would not have been fun. It was very considerate of Prada to provide these buses back to the center of the city. Any companies that do events that are a distance out of the city should provide this kind of service. This was almost as impressive for me as the presence of the Petshop Boys.
I was also impressed that the champagne, Mumm this time, was plentiful and endless.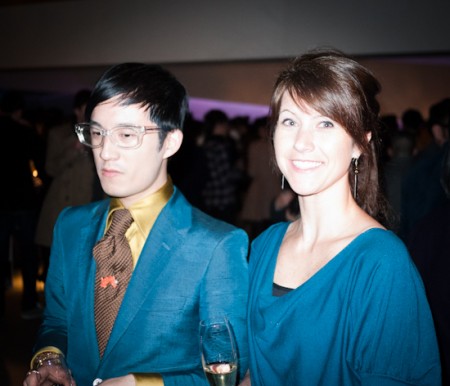 找到了一个对她来讲不太有意思的女人。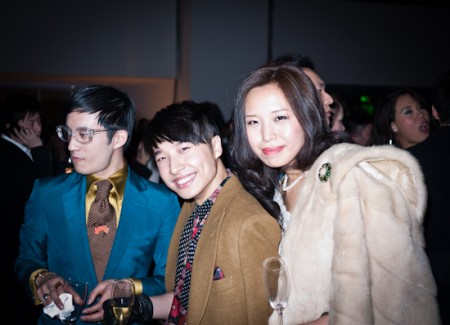 他对这些人不感兴趣。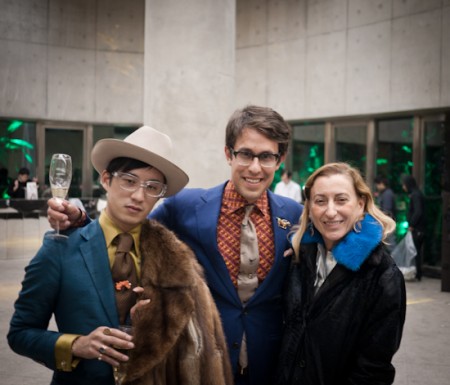 早上一点的时候终于找到了Prada女士。她第一次来北京是70年代。她经常回来。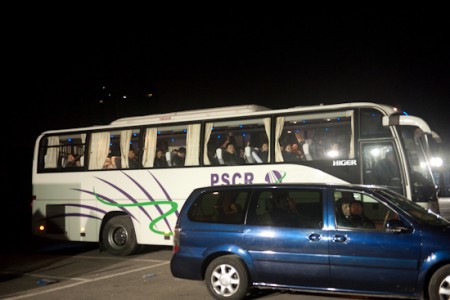 我觉得Prada对客人确实不错。如果没有这些巴士的话打车会很麻烦。我觉得所有的品牌做这样离市中心比较远的活动都应该提供这种交通。