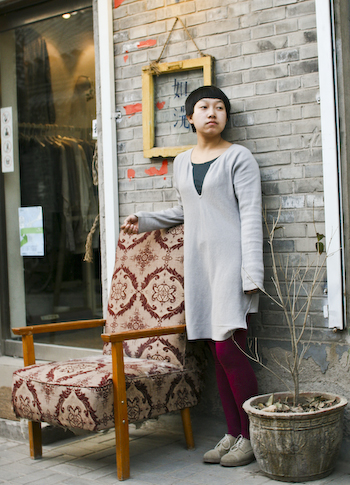 Mo Lian is one of the owners of Ruxi, a cute little shop on Xiao Ju'er Hutong, just off of Nanluoguxiang. Here is their taobao store.
如洗是个可爱的店在小菊儿胡同,墨莲是老板之一。店的特点是亚麻的衣服和这样的翻皮鞋。你可以参观一下他们淘宝上的店。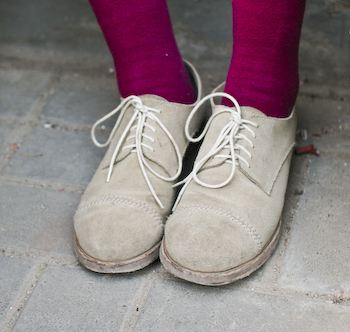 On the whole, I favor more feminine styles on women. However, I also like touches of classic menswear and am particularly fond of women wearing classic captoes like these suede ones. Anyway, this type of shoe is one of the specialty's of Ruxi. At the moment they only have up to size 39, so the most likely clients are indeed those who were born female.