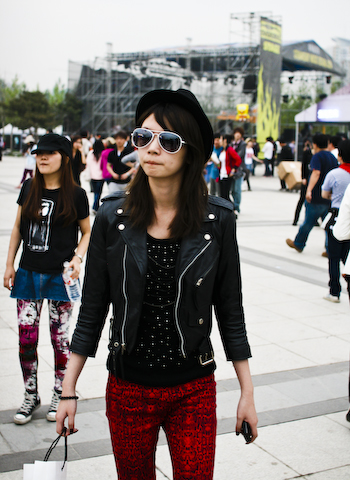 Writer Zhuang Yating praised me for having photographed all of the weirdos in Beijing. Some of the people I found at the Strawberry Festival will probably cement this impression.
作者庄庄雅婷夸我说我找到了所有北京的怪B. 这次在草莓音乐节拍的人大概会再次证明她的评价。
What does she do? 她做什么?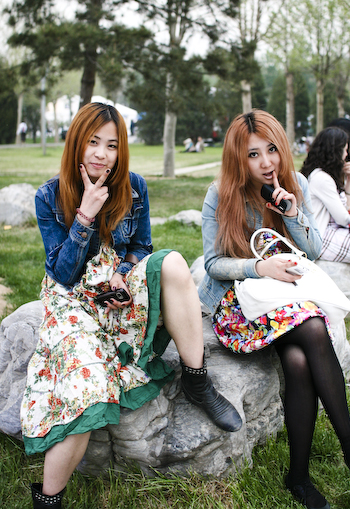 A bit Japanese.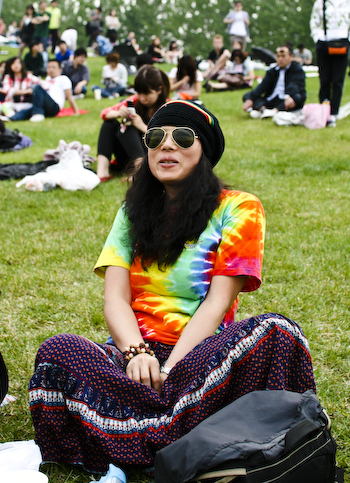 There are actually not too many hippy types at Strawberry. One certainly never catches whiffs of illegal substances.