Beijing's Bike Lanes, From Above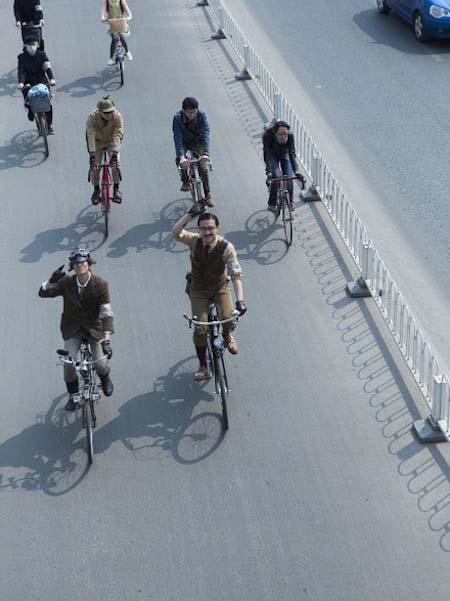 Photos: Penn
Where did Wang Peng perch to take these photos?
The flatness and brevity of the ride made it perfect for preening. The weather was also perfect for neither working up a sweat nor getting chilly while wearing tweed sport coat and vest. In fact, at 10km – a fairly standard Beijing commute – this ride proved that it is quite possible to look good every day while riding down Beijing wide bike paths.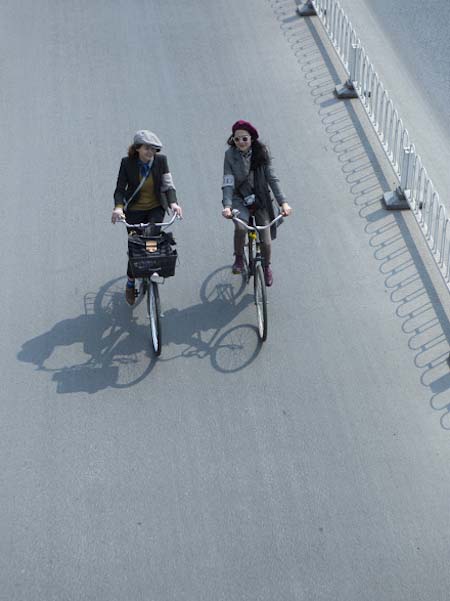 Though where was some strength that came from numbers, I think the ride should also have shown some that the city is still not that bad for bicycles. In most areas the bike lanes remain wide and relatively un-cluttered with automobiles. Of course, I suppose the route they picked was probably more bike-friendly than most.