Chic Cat in a Pleb Jungle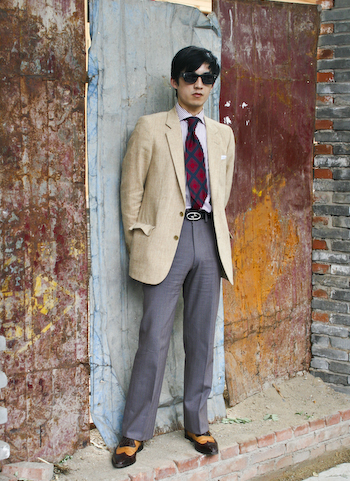 When I need a job done properly, I rely on the services of young but talented Shanghaiese Jeffrey Ying (应捷). His base of operations for at least the next month is right here in the Northern Capital, to which his eye-catching style and unique pursuits bring a certain drama. His main residences are in the French Concession, San Francisco, and right overlooking the Bosphorus in a city that he still insists on calling Constantinople. Here he wears a 1960s Kipper Tie and "bi-curious" spectators from Moreschi.
Will his activities turn Beijing upside down this summer? But of course…Full Profile to follow.