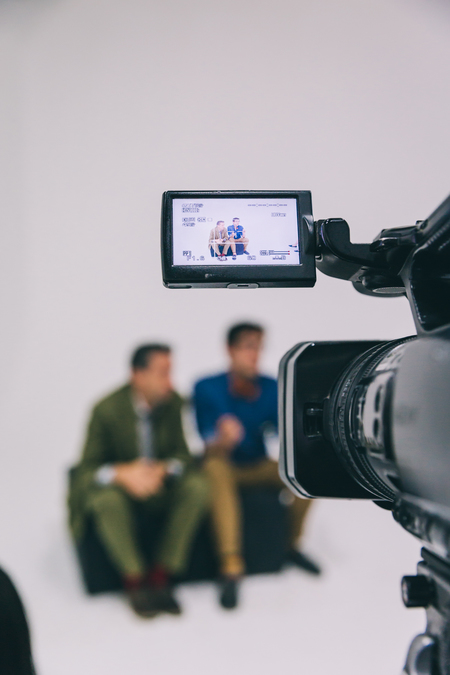 I was on interpreting duty for the TV interviews at The HUB last week in Shanghai.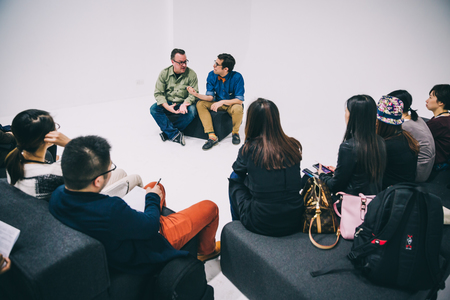 Here I am with The HUB co-founder during his group media interview.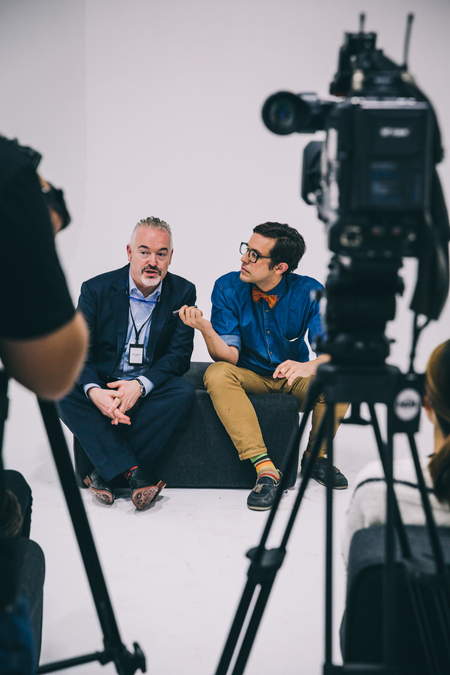 And here is Paul, the representative of the UK Fashion And Textile Association (UKFT).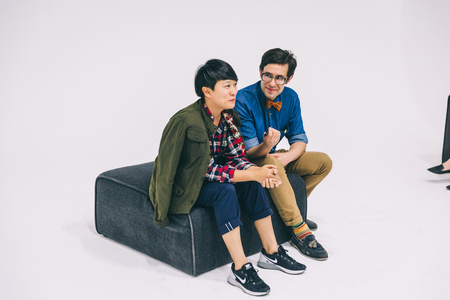 Misun Song, who is responsible for bringing Korean brands to The HUB also had a few words to say.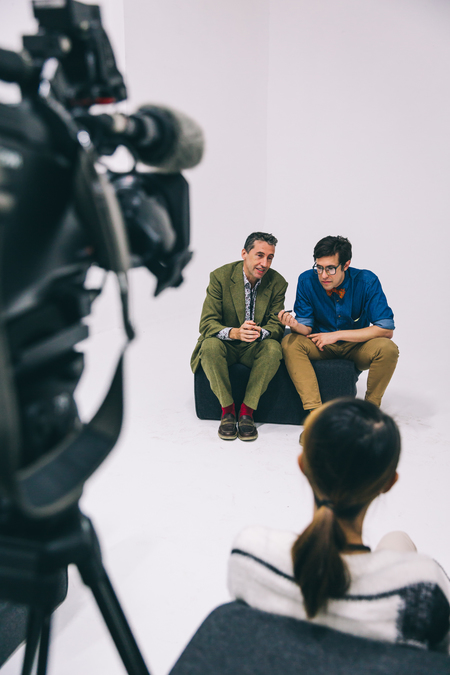 And with Peter Caplowe
And this is the press release for media:
The HUB Arrives in Shanghai with a Special Party by American Rag
Glamorous, stylish Shanghai is now home for The HUB, Asia's leading trade show for international fashion brands and designers. After four successful seasons in Hong Kong, The HUB is taking place from October 13 to 15 alongside Shanghai Fashion Week in the city center at Xintiandi. The HUB has achieved a reputation for helping brands find franchise, distribution and licensing partners for the China market and to do wholesale business with independent retailers. Previous exhibitors at The HUB who have subsequently secured retail and distribution partnerships include Barbour and Chester Barrie from the UK, Swims from Norway, and Dienastie eyewear from Sweden.
"Coming to Shanghai puts us at the center of the most exciting market in the world exactly when consumers here are focusing more on independent labels and multi-brand retail," says Richard Hobbs, co-founder of The HUB. "Retailers and mall operators know their target audiences want new experiences and more unique products and the brands showing at The HUB bring that."
Brands from North America, Asia, and Europe find The HUB to be the ideal platform for exploring this challenging but vital market. UK brands in particular have flourished in part due to support from UKFT. "We've supported The HUB since it started and are particularly excited that is has moved to Shanghai. Trade with China is ever more important as highlighted during recent trips by senior government figures and The HUB is a critical conduit for some of the most distinctively British labels." John Smedley, Private White V. C, Fox Umbrellas, Sunspel and other iconic British brands have all shown at The HUB and this time exhibitor Jack Moran's founder, Oliver Sweeney, will be a star guest.
Brands from nearby also need a platform like The HUB. Says Misun Song from South Korea's People of Tastes: "China has potential beyond the imagination of most brands. For young Korean Designers the HUB is the perfect solution, not too big and characterless like other fashion events in China where we get lost. The HUB brings good curation and tasteful brands to the Chinese market." One of China's most famous fashion designers, Zhang Chi comments "I love The HUB because it is about more than doing business – the goal is encouraging local and international talent and helping the market evolve."
To celebrate its arrival in Shanghai, The HUB has teamed up with American Rag Cie, which recently opened its flagship store nearby Shanghai's Jingan Temple, to host a very special party with a performance by legendary Beijing punk act Hang on the Box, the only Chinese rock band to have appeared twice on the cover of Newsweek. American Rag Cie is also exhibiting at The HUB with a display that seeks to take on franchisees, showcasing the ARC collection together with its multi-brand retail concept. The frontwoman for the band, enfant terrible Gia Wang comments "I made the trip down to Shanghai because I love what The HUB and American Rag are doing for independent fashion designers and people with a unique sense of style."