The Swank lands in Beijing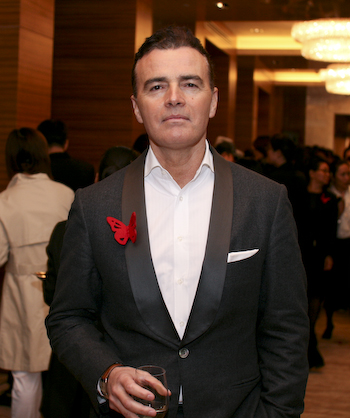 Export Manager Mr. Edoardo Simone of Brunello Cucinelli was in Beijing to attend the opening ceremony of Hong Kong's The Swank, the first retail outlet in the mainland that will be carrying his brand. The Swank opened its first outlet last Friday with a celebration (covered by luxury insider) at the Beijing Hong Kong Jockey Club Clubhouse.
Brands on offer include Isaia, Balmain, Dormeuil, Andrew GN, to name a few. This is, in a sense, only the second major multi-brand high-end retailer to land in Beijing with the first being Lane Crawford, also from Hong Kong. The norm here is free-standing boutiques in large malls, of which there are an ever-growing number. This limits the market to those companies that have the size to finance a major commitment in the form of staff, rent, etc.
This has a couple of effects, which I regard as largely negative. Mainland customers have been up to their ears in Prada, Louis Vuitton, Burberry, Gucci, Armani, D&G, Hugo Boss, and other brands that are either part of major fashion groups or, in any case, heavily reliant on marketing. When a good portion of a company's revenue flows into advertisements and public relations, one cannot be blamed for wondering how much is left for creating high-quality luxury goods.
Whereas Lane Crawford offers many fashion-forward and avant-garde brands, the Swank brings to Beijing relatively smaller Italian companies, like Brunello Cucinelli and Isaia, that invest in the best fabric, craftsmanship, and good working conditions. These cater to a somewhat more mature audience, from around 35 to 55. It will be very interesting to see how these brands perform in China. They are only recognized by a few and do not rely on heavy branding, glossy models, and appeal to the fashion crowd. Judging by the shawl-lapel suit worn by Mr. Simone, the garments do have some style.