Teacher Mixes East and West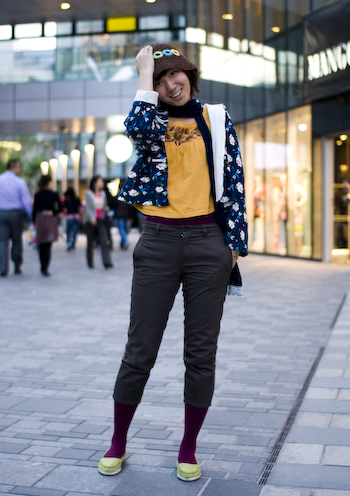 Quite a range of colors, patterns, and styles on Li Lu, a Beijing native, has taught for three years in the Beijing branch of the China Recovery Center for Hard-of-Hearing Children (don't know the formal English name, but the website is www.chinadeaf.com). This look might pull in bit much, but I think it is an adorable and singular blend of East and West.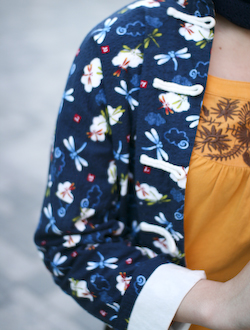 The jacket comes from a boutique on Nanluoguxiang.