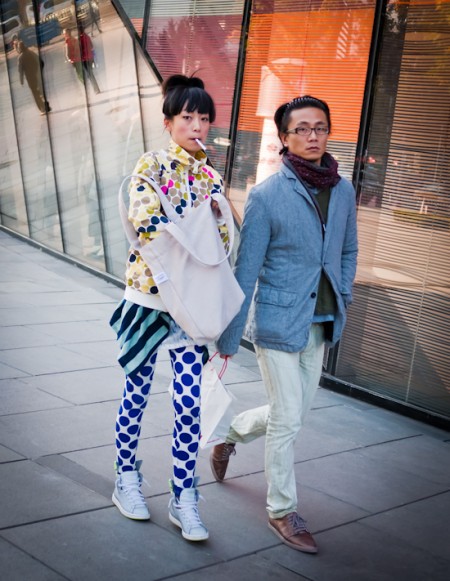 For the first couple of years of Stylites, a reoccurring problem was that girls I wished to photograph were often accompanied by rather dowdy males. These males were often very protective of their girlfriends, not letting them be photographed. The guys appearing here were rarely accompanied by girls. Recently the boyfriends have started to catch up.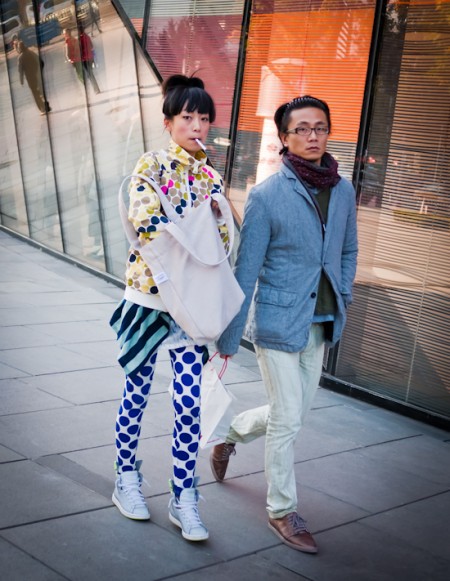 stylites刚开始的时候的很少有男女一对都穿的一样想让我拍照。一般女的比她男朋友更有趣些。最近这开始逐渐的在改变。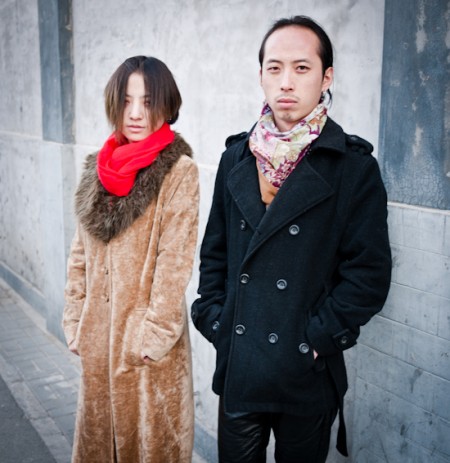 Styling girls must be looking for quirky guys.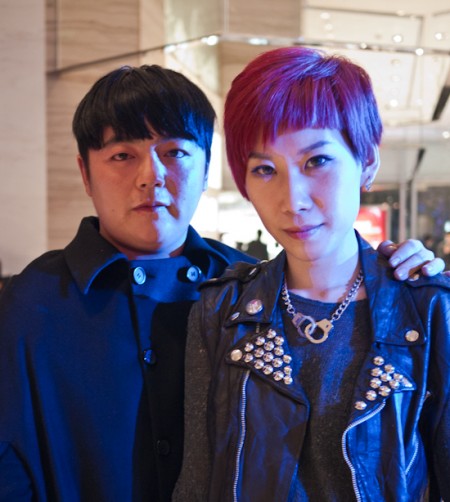 And fashionable male friends.
I think it is nice when people look like they belong together.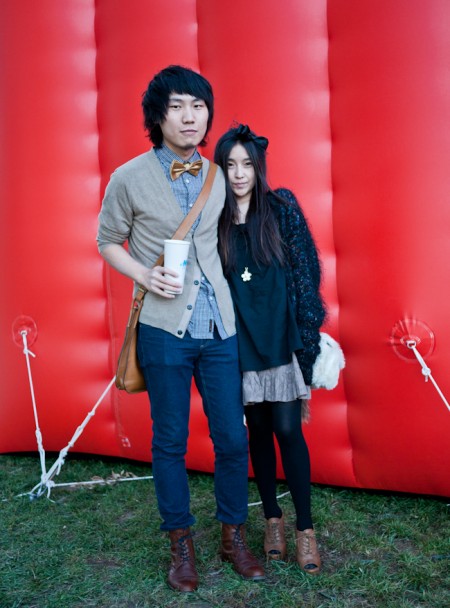 Often the boys are even more noticeable these days.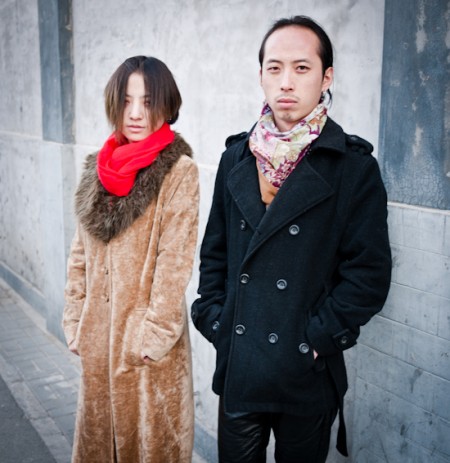 现在也许有共同点的才能一起,都比较潮。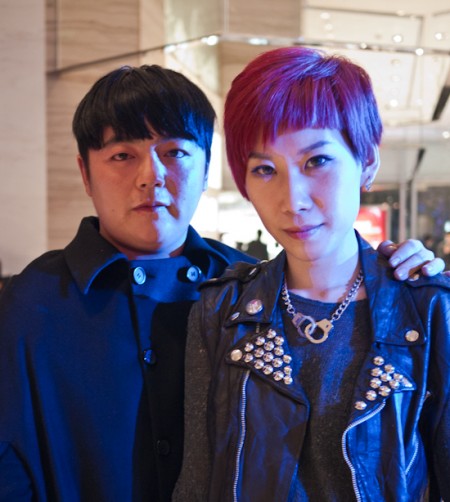 时尚圈女孩总需要跟她一样时尚男的在旁边。
俩个人的穿着有时候要相呼应。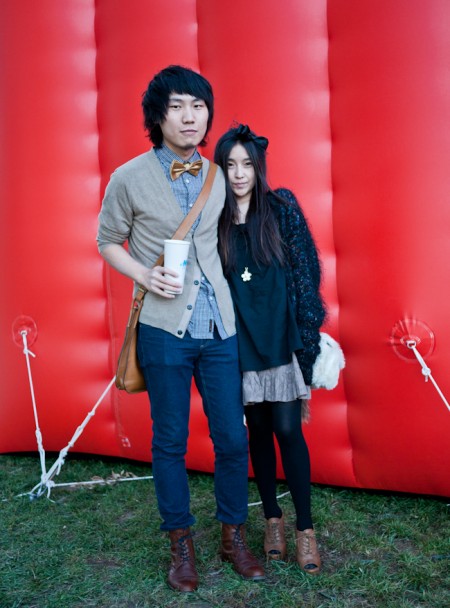 有时候男的穿的比女的更出彩。