A Sartorial Model for Beijing Men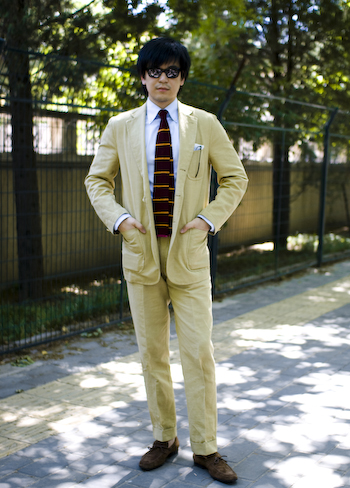 Born in Beijing, George headed to the States at 13, but still believes the East is the best. He is back in Beijing to bring his family business to new heights after serving at an investment bank in Hong Kong for around four years. Like many, he prefers Beijing to Hong Kong, believing that the southern city has little of interest happening beyond money-making. The northern capital offers a more diversified lifestyle. We hope that George's dress sense will be frequently imitated by his fellow Beijing men.
Hong Kong does have one advantage over Beijing for George. It is has more outlets offering fine menswear and accessories. George is fond of the Neapolitan silhouette and construction methods and here he wears a cotton, unlined, Borelli suit and Canali silk knit tie.