A Teacher at Nanluoguxiang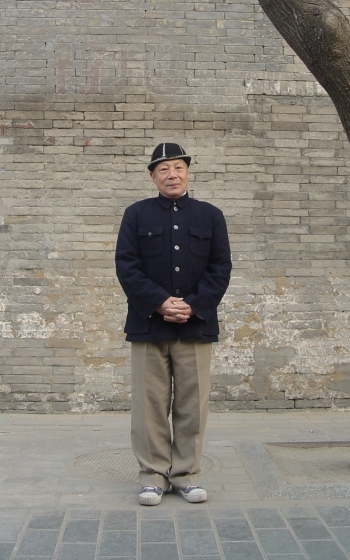 After all of these pics of young bohemians and foreigners promenading down Nanluoguxiang, Beijing's hippest traditional hutong, I decided to photograph one of the real residents. Mr. Li Shuming is a painting teacher and he has lived on the street for several decades.
I liked the hat and the nice fit of his Mao jacket, actually called a Zhongshan jacket in China after Sun Yatsen. The jacket is made out of a thick wool, unlike most of the Mao jackets I see which are made from a ratty poly-blend. This is great outerwear and I suggest that viewers consider having modernized versions tailor-made.