Acupuncture Party, New Year's Eve
Huge bashes aren't really my thing, but I decided to explore the possibility of recording the styles of party-goers in Beijing this New Year's Eve. I found that there may be long-term potential for this type of street style photography, but a few challenges need to be surmounted first, one of which is locating the really stylish people in a dark environment. That should be no problem, and I will probably continue to do this in the future. New photography gear is needed to improve the quality of the photos though, so please accept my apologies this time.
The Acupuncture Records "Genesis 2008" New Year's Eve Party was the best place to kick off the New Year. They had some of the top electronic music Beijing has seen yet and the venue was an incredible Bauhaus-style 4000 square meter factory, now called the Originality Industry Garden. This was in Beijing's famous 798 art district. I would like to thank Ms. Miao Wang, the founder and key organizer of the Acupuncture events, and Andrew McCallum for inviting me. Miao is a remarkable young lady, and I hope to feature a profile of her on Stylites very soon. Check out the myspace of Acupuncture when you have time.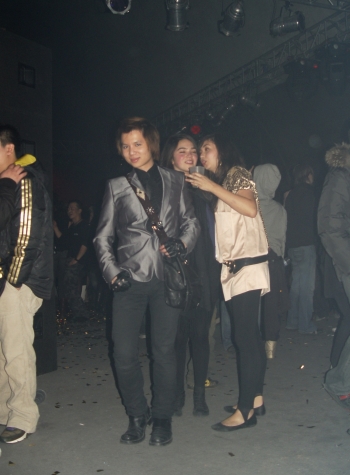 I ran into Zheng Chenggong, the submarine designer. He had some new plans, which I think we should all be concerned about.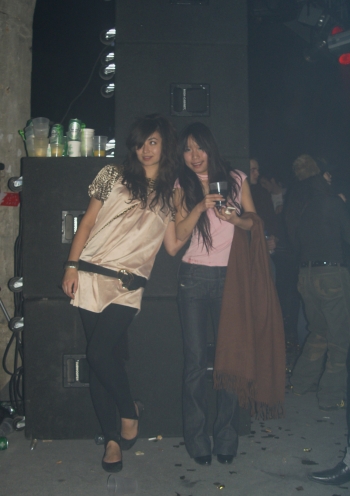 His constant companion, Jessalu, the herbal homeopathy expert, was there too. She has dug up some new remedies that aid quiet meditation in crowded places.