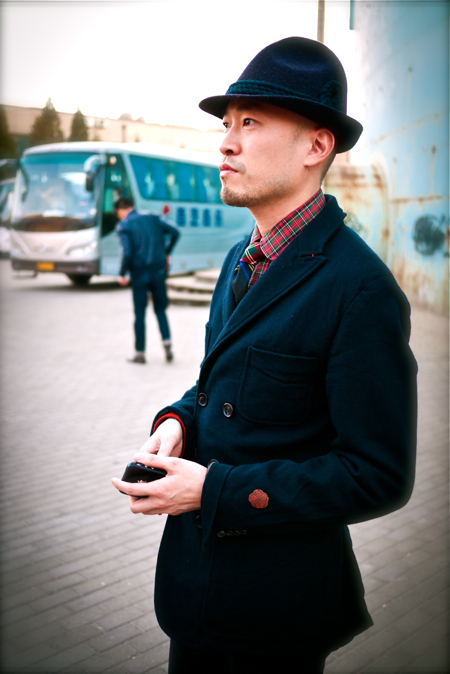 This dandyish individual was quite unimpressed by the Septwolves show. Click here for pictures of all the looks. Several editors I spoke with nearby were also very negative, saying if they were going to copy Western shows, the Fujian-based brand should have at least copied well.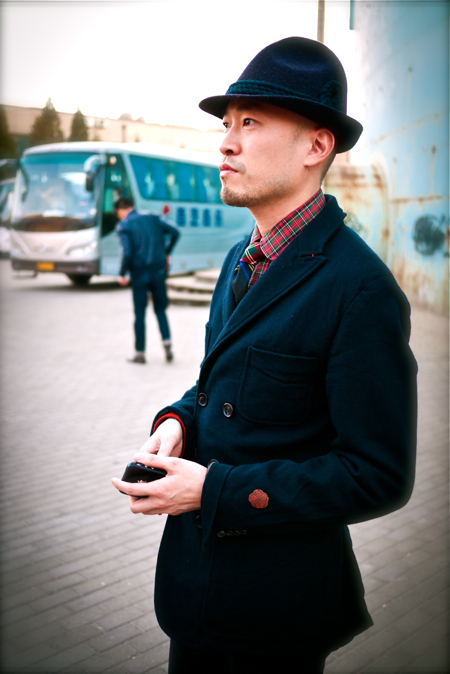 这位设计师是在七匹狼秀之后碰到的。这里有那个秀的图片。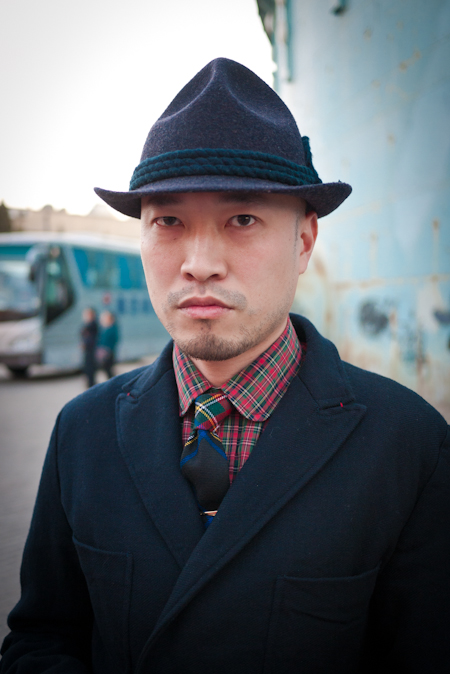 A bit Christmasy, but I quite like the look.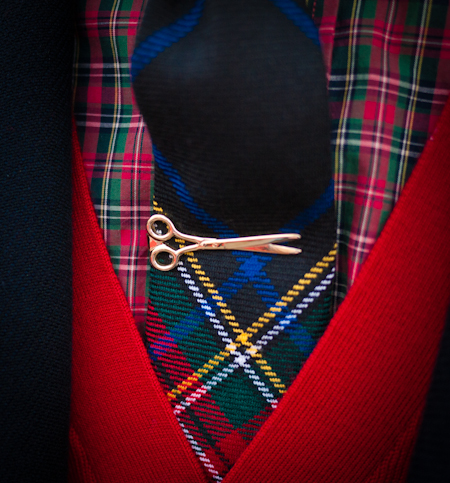 My favorite part was the tie clip.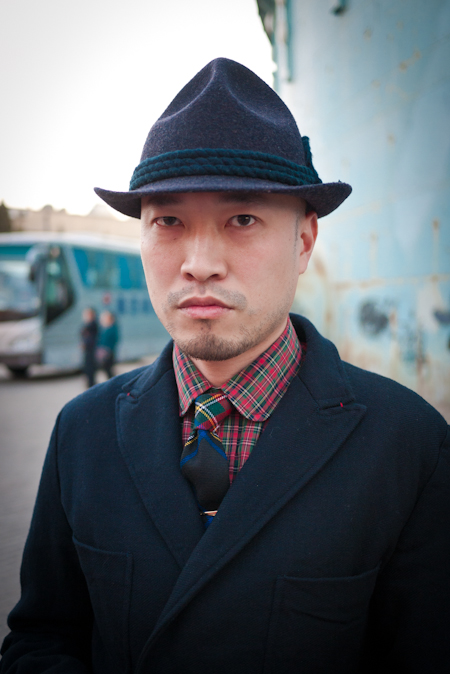 有点圣诞节,但我很喜欢他的穿着。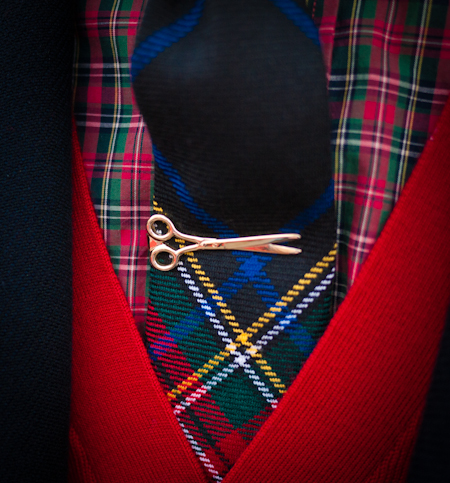 最好是这个领带夹。