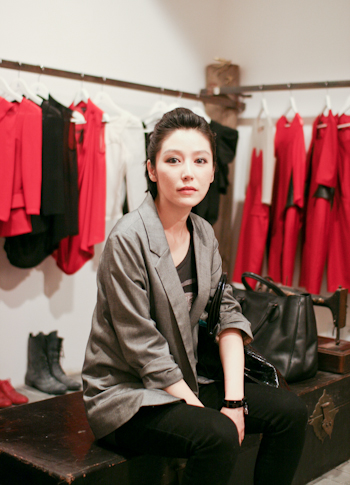 The last party was the media event. This time the hipster masses came to celebrate the opening of Vega Wang's shop.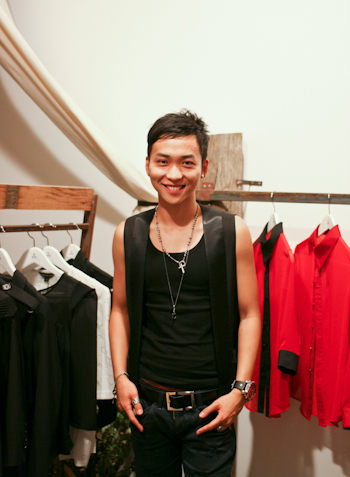 And here is designer Zhang Chi ready for the return of heavy heat. Beijing has been in the mid-thirties again.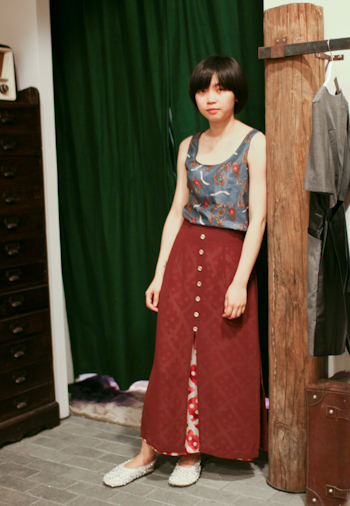 Here is Lulu, owner of Surfin' Bird, in a Vega Wang top and vintage dress.