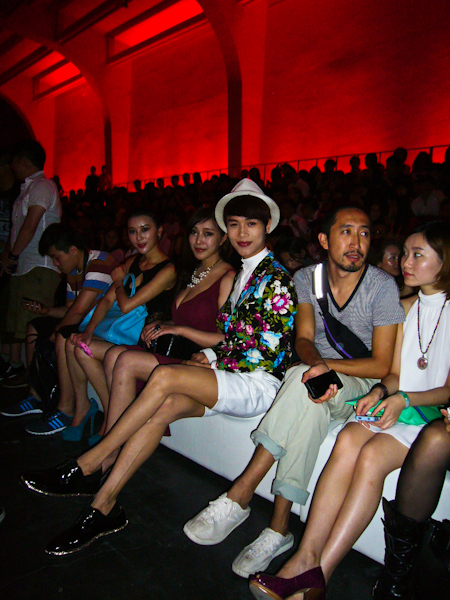 Here is the front row at yesterday's Zhang Chi show.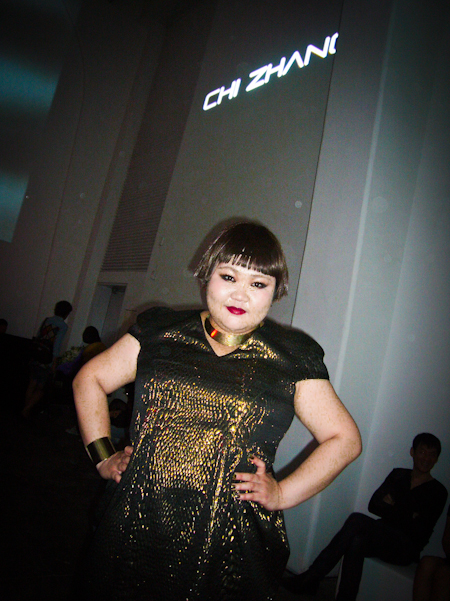 She is a celebrity of some sort but I believe she could be the queen of Midas. The pound, dollar and yen go up and they go down, but gold is always a safe bet.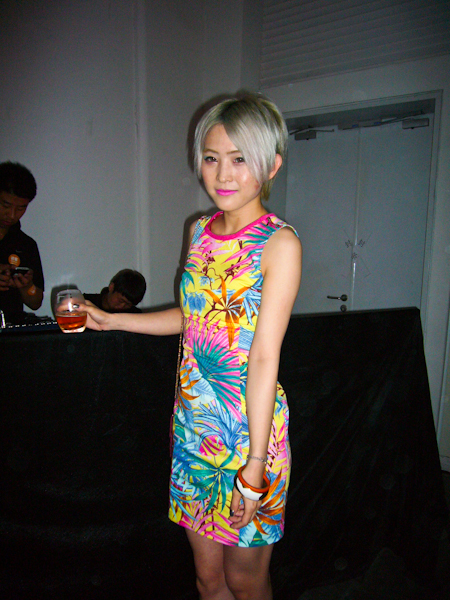 And here is QueenD again. On the Beijing fashion/hipster landscape, there are at least three somewhat similar characters with the word "queen" associated with their English names. We have QueenD, Queenie, and Fu Rao, who must be the Queen in the band Queen Sea Big Shark. I was thinking that in my book I would have a chapter called "We Three Queens of Glory and Gold". People would be expecting three more whiskered, less cute characters, I surmise.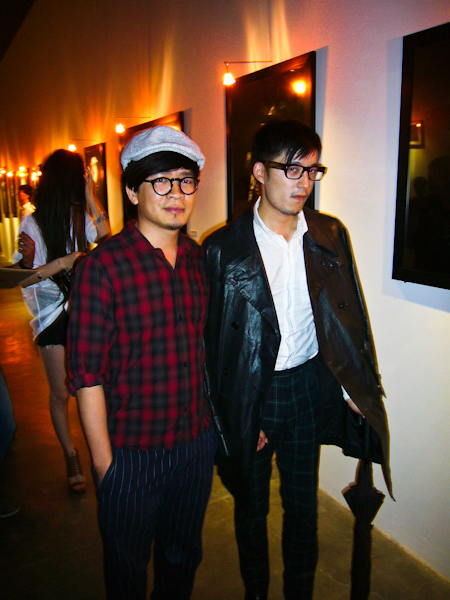 It wasn't just fashion princesses; the cool kids were there too. Baccarat's Shao Fan and Jeffrey.
One of the few more sartorial looks that night.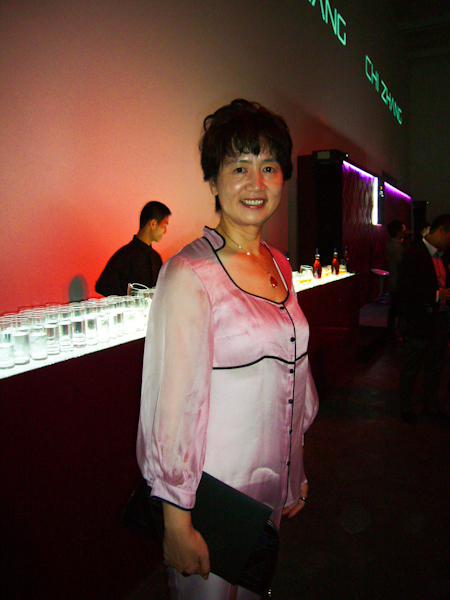 Not the typical guest at this kind of event, but nice to see a bit of variety.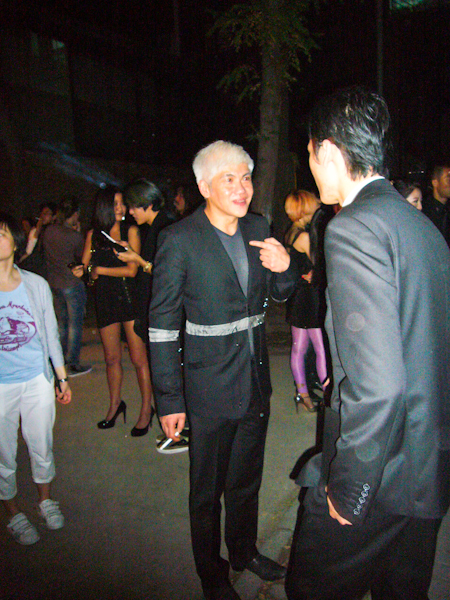 And here are the smokers.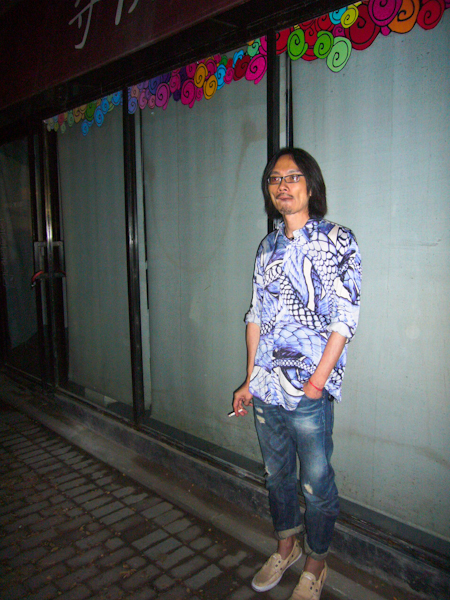 He's kind of like just a regular bloke in a dragon scale shirt. I felt he didn't belong and that he was the coolest guy there in his own way.