This past Saturday, German designer David Ubl presented his summer collection at Beijing rooftop terrace bar The Beach. Unfortunately due to rainy weather, the show was transferred inside. This did not stop the city's fashion folk from dressing up as their usual chic selves. Here is Chictopia Designer Qing Yang who already appeared on Stylites during this summer's festival season.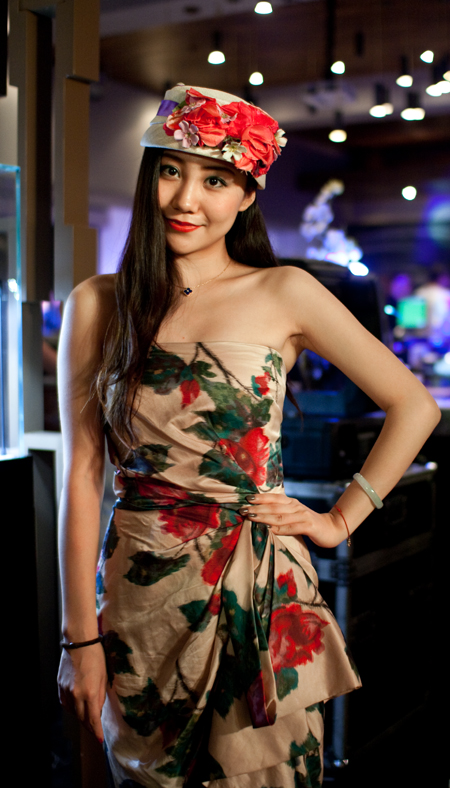 Her friend Yu Chen wore a pretty and flowerly dress and hat ensemble. In fact, this seemed like a rare occasion at which guests dressed more extravagently than the show's models.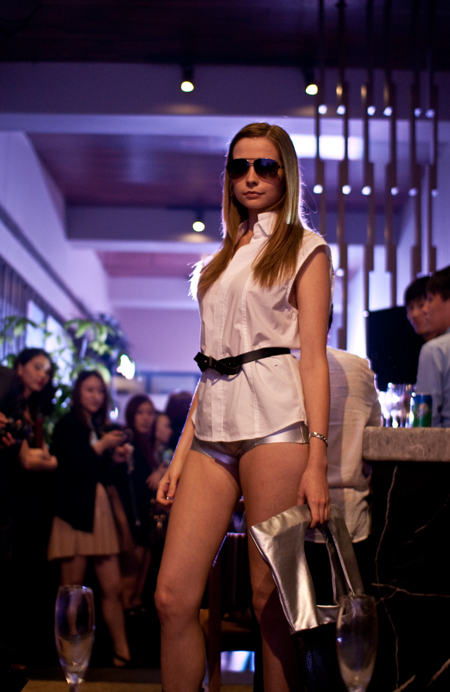 With metallic pieces, lose knits for the girls and onesies for the boys, the designer's collection certainly is appropriate of Beijing's summer climate.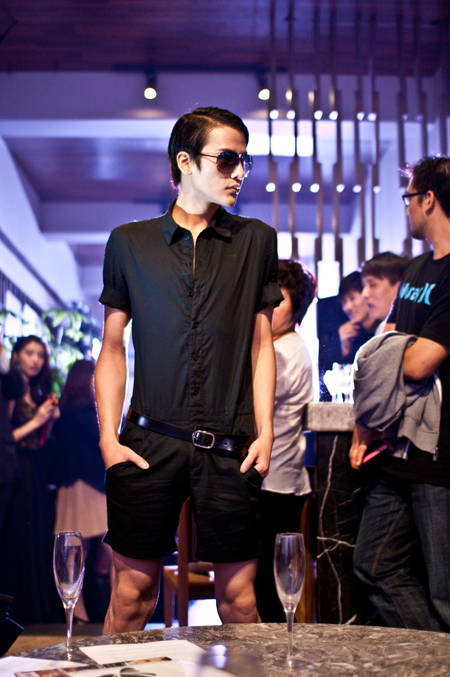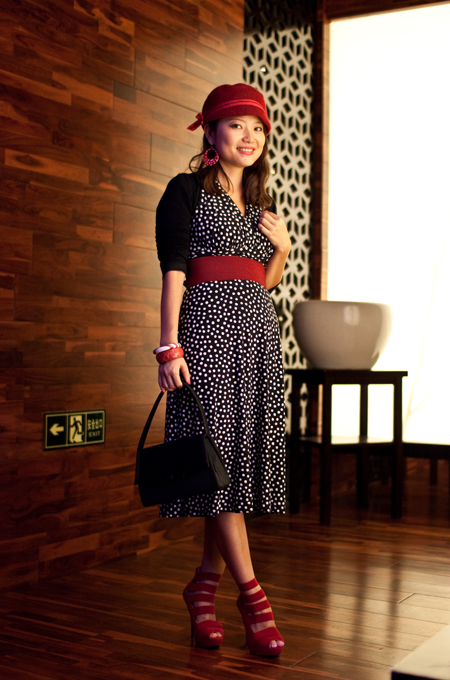 Lovely Moya Li attended the David Ubl fashion show at The Beach together with her girlfriends.