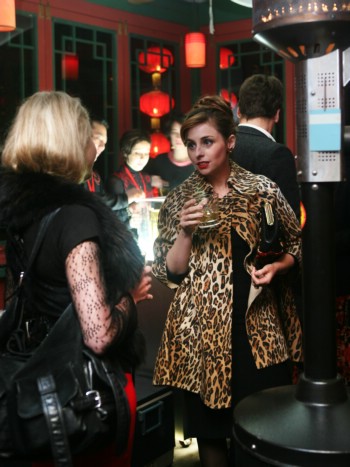 Photos: Xiao Yang
The reason I couldn't make the Tod's party is that I organized my own event to celebrate the launch of my dear friend Tally Beck's new gallery in New York. The party also celebrated the launch of the Tally Beck Contemporary Website.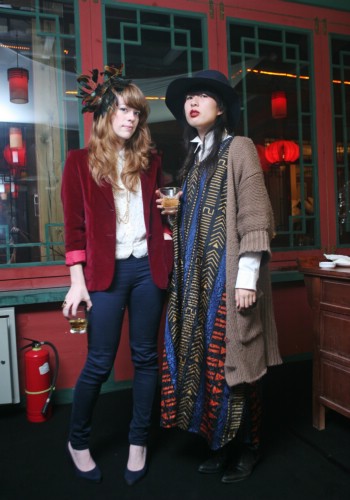 Here is Crystal from Red Gate Gallery and Fei, lasted sighted at Phillip Lim.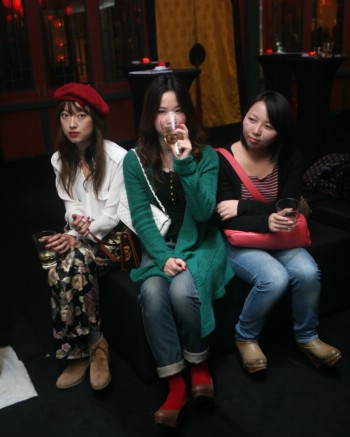 In the red hat, Juli Zha did much of the translating that night.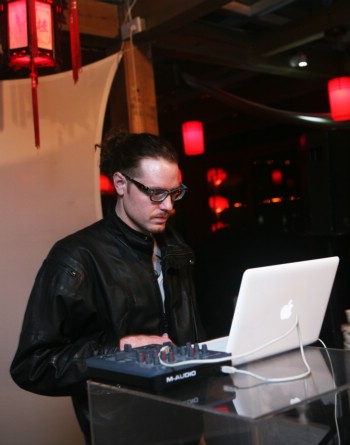 The beats and tunes of DJ Einar were among the highlights of the night. One area where I am disappointed by other large scale events such as high-budget fashion parties is the music. They spend ample funds on champagne, PR companies, and venues, and then somehow end up feeding us top forty hits and uninspired, out-of-date, rhythms. Those sorts of parties – that I am constantly attending as you can see – could use Einar and I hope they will.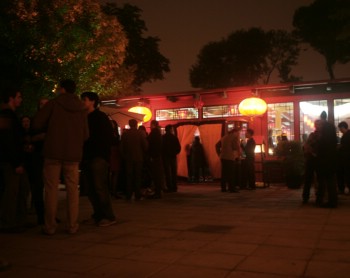 The magical venue, a former princely residence, offered great outdoor and indoor spaces. I don't want to mention again where it was since I am already getting request for the contact information of the PR and she said they don't seek an increase in the number of these sorts of "hip" parties, which tend to be very loud and bring complaints from the neighbors.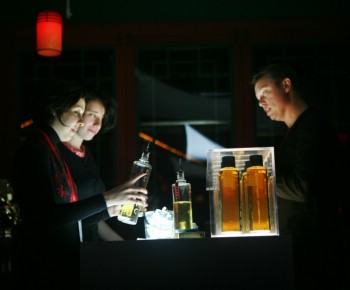 So Yang, green tea with cognac, sponsored drinks for the night and did much of the decorating.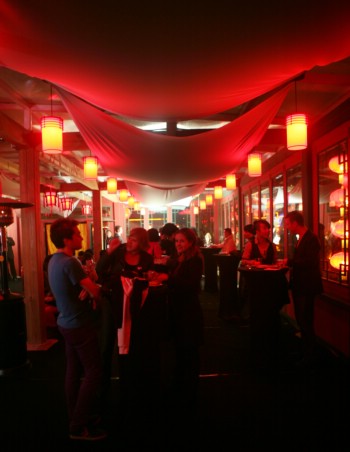 The red theme was most apparent indoors.