At Martell Artist of The Year Party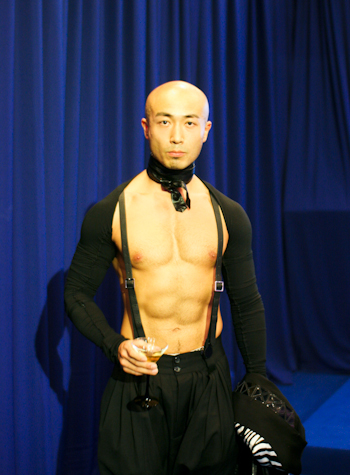 Martell has been presenting an Artist of The Year Award for several years. Like 2009, the 2010 party was held at the Today Art Museum. Find out more information about the artists at this Chinese language site.
马爹利非凡艺术人物获奖作品巡展已经举办了很多年了。和09年一样,今年的展在今日美术馆举办,更多信息,请看这里。
This actor was one of those most seductive guests at the event. Of course it would be more daring to don such a style to such an event if one actually possessed a gut. That is to say, a hutongesque shirtless look would be truly brave.
这位演员是当日到场的最性感撩人的一位了。在这种场合,基本没有穿上衣,很有胡同风格的打扮实在是太有胆量了。
The sculptor Liu Jianhua's (刘建华) work was in many ways the most interesting, but the one foreign award winner, French photographer Bettina Rheims presented the most sexy stuff.
雕塑家刘建华的作品从很多方面来看都最有意思,不过得奖的法国摄影师贝蒂娜·瑞姆斯的作品绝对是最为性感的。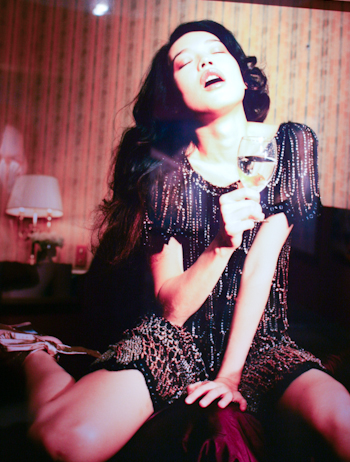 Here is Shu Qi looking a bit exaggerated.
舒淇看上去有点夸张。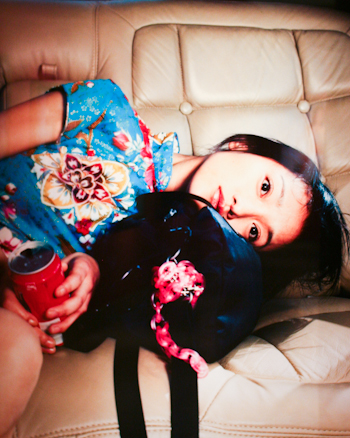 But Zhou Xun looks more provocative than she did in any of her movies.
但周迅看上去比她在任何一个电影里都更为撩人。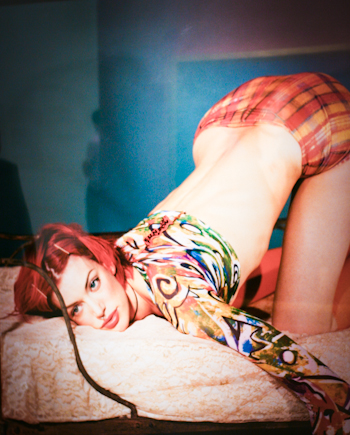 This and many of the other photos were sexy sexy.
类似这张的还有不少,都充满着情色的气息。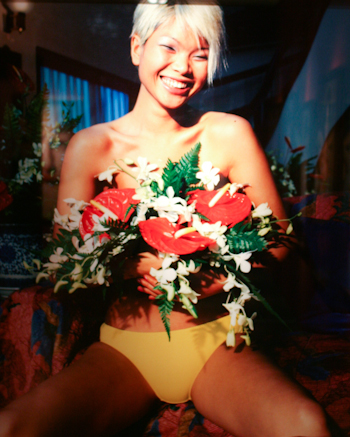 Model Lv Yan looks happy to see you.
模特吕燕看上去很高兴在这里见到大家。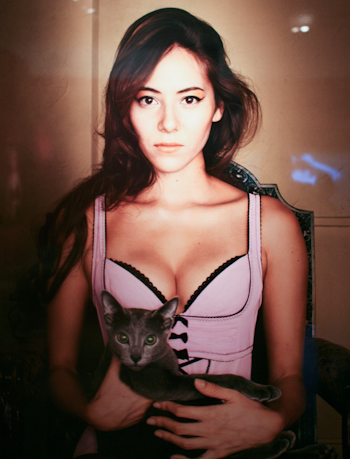 Angelina Jolie, Gong Li and countless other actresses were on the walls, but I thought this friend of the photographer's was the most beautiful of all the women.
墙上还有很多女演员们的照片,包括安吉丽娜·朱莉还有巩俐。不过我觉得这张照片上摄影师的朋友是最美的。