At the Vega Wang Media Opening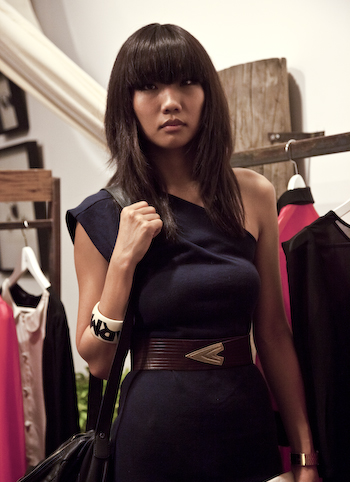 Photos by Teresa Yeh
The sparkling rosé was quite nice. Madame Figaro editor Zhang Shen was among the glamorous media guests, but she was drinking water out of a champagne flute. She had to head back to the office after the party.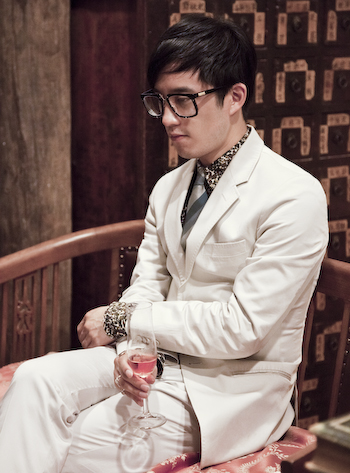 Jeffrey is always ready for a party. He is a fun-loving kind of guy.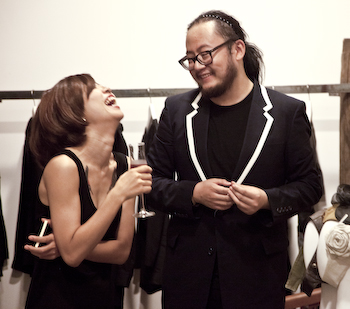 Here is Vega with Modern Media Creative-Guru-at-Large Jian Cui.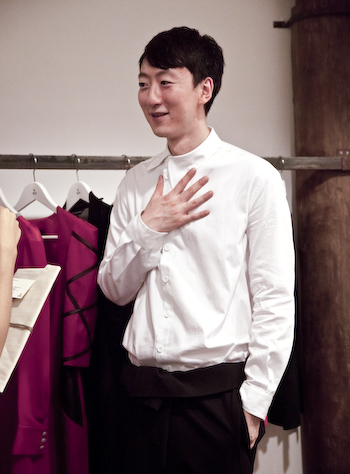 Lin Zhuangzhuang is the President of Vega Wang Company.
What a very funny coincidence! Ritchie, who I met outside the Fashion Week tent at Bryant Park in NYC, has now moved to Beijing. He is going to be starting a multi-brand boutique here in Beijing. It will be in the hutongs, which is bound to catch more notice from me.