Actress, Weibo celebrity and "it" girl Tian Yuan organized a flea market at which vendors sold both used and new clothes, accessories and other knick-knacks. The sellers and wares seemed similar to what one finds on taobao, but the event was quite special, generating a good deal of enthusiasm for all things vintage. Profits went to charity.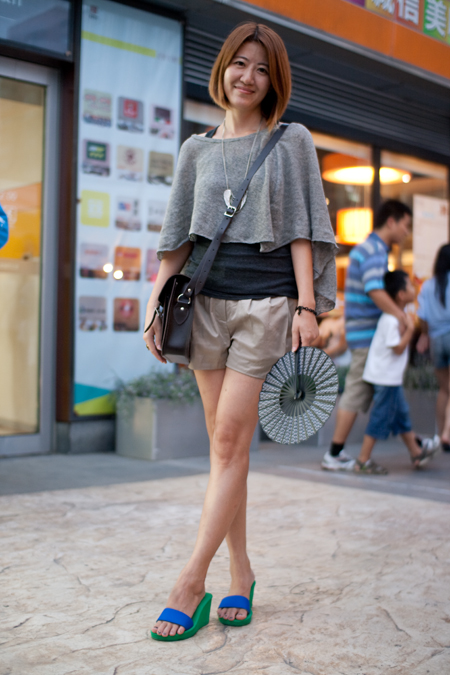 Layering in Beijing's summer? It sounds a little strange but works wonderfully on Jin Na, an accountant from Beijing who even assorts her fan to her outfit.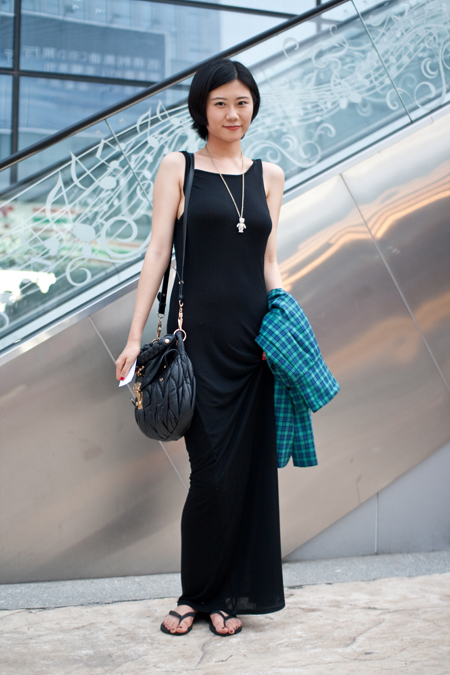 Instead of spending hours in the morning in the hope of assembling a fashionable outfit only to find oneself decomposed and sweaty in the afternoon, opting for a black dress is always a good choice. We admire how simply yet elegantly beautiful Beijinger Sophie Wang accessorized hers with just a splash of colour.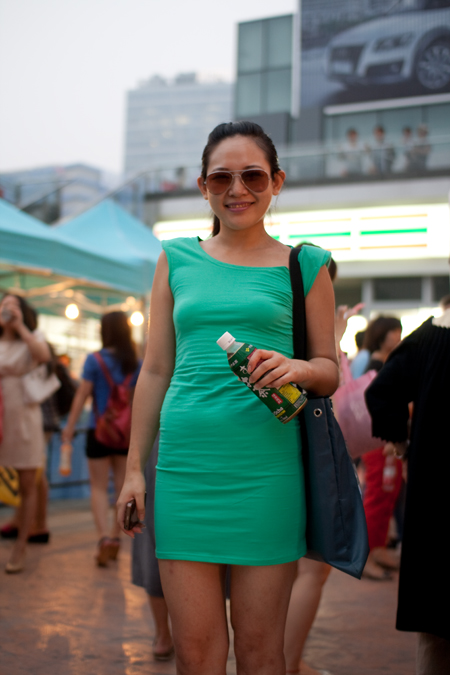 Here is Miao Wang of Acupuncture Records, which is reopening mega-club Lantern in a new venue next Friday.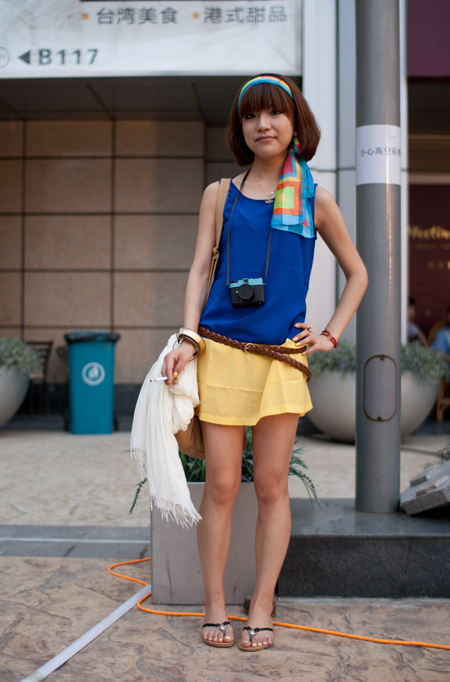 From Beijing, Sun works in architecture.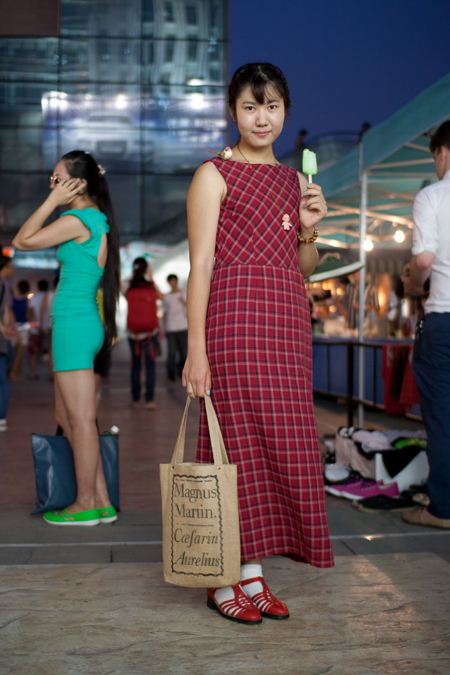 Ysabella studies textile design in Chelsea, London.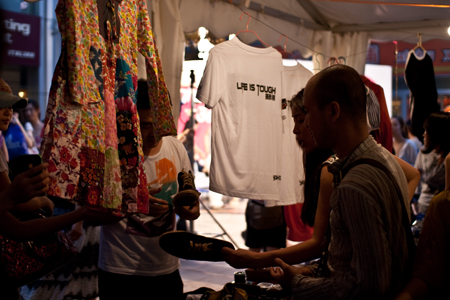 It was extremely hot under the tent.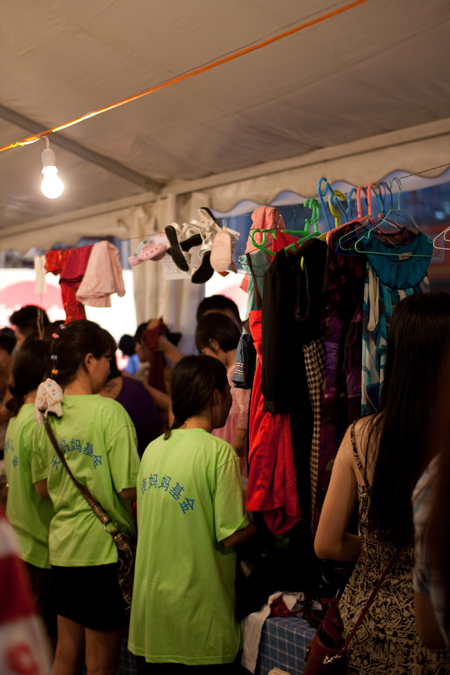 It was a very high-energy affair.