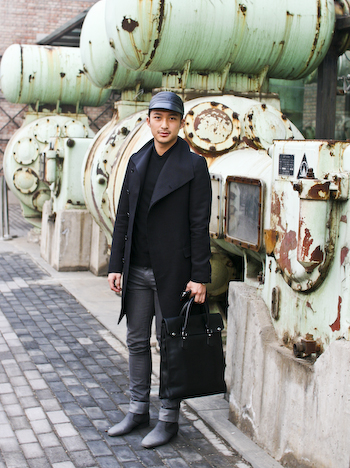 An attendee at most of the key China Fashion Week events, this handsome editor was outside of the Beauty Berry show, which he thought was very nice. His boots, in this pic, are actually covered on the outside in wool.
Interestingly this China Daily piece does not even mention Beauty Berry, focusing on other brands that I thought were much less impressive.
You know you have been in China for a long time when you can write several posts on a brand called Beauty Berry without even commenting on the name.