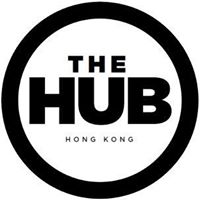 The HUB – Next Week
Can Hong Kong Compete with Paris, Milan and New York?
The HUB believes so.  There will be a good number of rather fashion-forward designers showing there this year including S.Nine, Bracher Emdem, Haizhen Wang, Juma Studio, and my friend Zhang Chi, to name a few.  The trade fair is next week from Feb. 25 to 27.  Zhang Chi will also host an exclusive dinner at the Upper House; Susanna Soo's label, S.Nine, will stage a catwalk show at The Upper House sure to feature a gaggle of Hong Kong's "It" girls in the front row; Matthew Williamson is jetting out in early March to put on a unique retrospective of his most seminal creations at the British Consulate arranged by The HUB.  Peter and Richard, the founders of The HUB, believe they are ensuring that Hong Kong will become the center of fashion for Asia.
Fashionistas, designers, buyers, retail giants, and around 100 hot fashion labels from around the world will converge on Hong Kong between February 25 and 27 for three days of buying product, attending retail seminars, making big licensing deals, seeing fashion shows, and partying. The HUB, Asia's leading branded trade fair, happening for the second time, ups the ante by introducing the sort of glamorous fashion events usually associated with New York, Paris and Milan. Says The Hub co-founder Peter Caplowe: "We are not getting ahead of ourselves and realise how far we have to go to match the world's great fashion weeks but it was always our intention to make The Hub Asia's most important fashion event and, with Novomania of Shanghai cancelled, Tokyo Fashion Week in continued decline and the less said about the HKTDC's woeful Hong Kong Fashion Week the better, there is an opening and we are on track to deliver."
The commitment of The HUB to exciting new designers is underscored by the unveiling of the Greenhouse, a new section that aims to help young talent grow. Famed for his extravagant shows and parties in Beijing, Zhang Chi frontlines. About joining The HUB for the first time, he says "The HUB is a chance for me to gain exposure and get to know buyers from across Asia and beyond. I see being at the Greenhouse as a step in getting the same buzz outside of China that I get inside. It's great that young designers like myself can have this platform."
Other young Mainland designers include V-Major, Frank Beat by Mao Xinzhi, and Unmentioned by Li Ling, but participants come from far beyond China. Print masters Juma Studio, London Fashion Week standout Haizhen Wang, local Hong Kong designer Susanna Soo showcases her new RTW collection, New Zealand Jewelry maker Violet Darkling, Swedish eyewear makers Dienastie, and Bracher Emdem – London-based creators of accessories and bags sported by the likes of Beyonce and Rihanna – are just some of the names from all across the world.