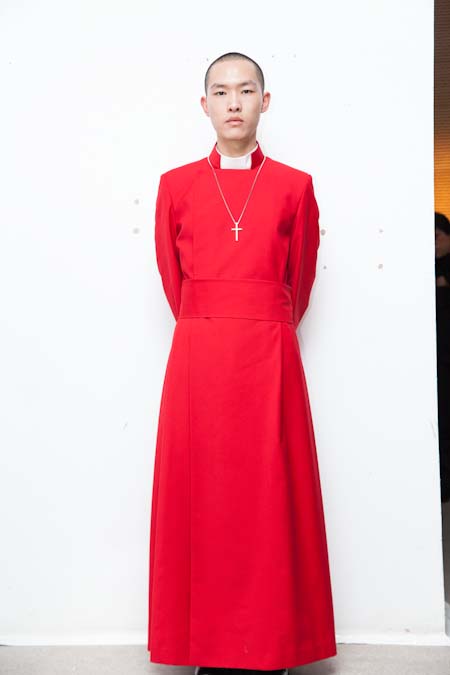 Photos: Penn
It was almost as if he was there to exorcise the demons that were raised during the Dior show, with its occult and militaristic references. I did not get to find out why this young man decided on an outfit that suggested the scarlet cassocks cardinals of the Roman Catholic church though he skipped the hat.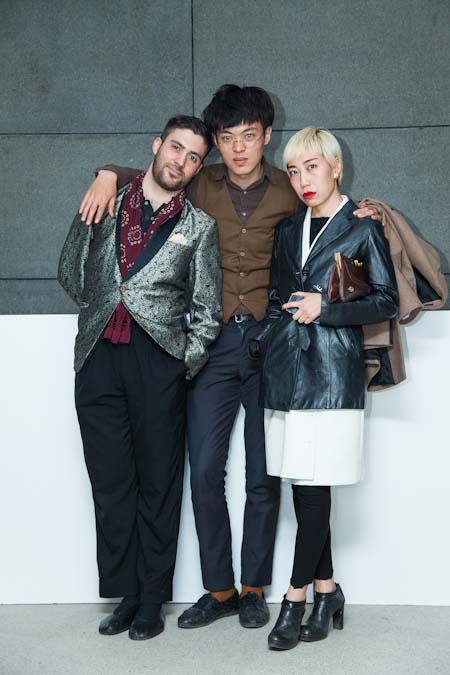 Partying pals for life, Adam, Wang Peng and Queenie can definitely tell you where to be tonight in Beijing. Thanks to Wang Peng for photographing for Stylites that night.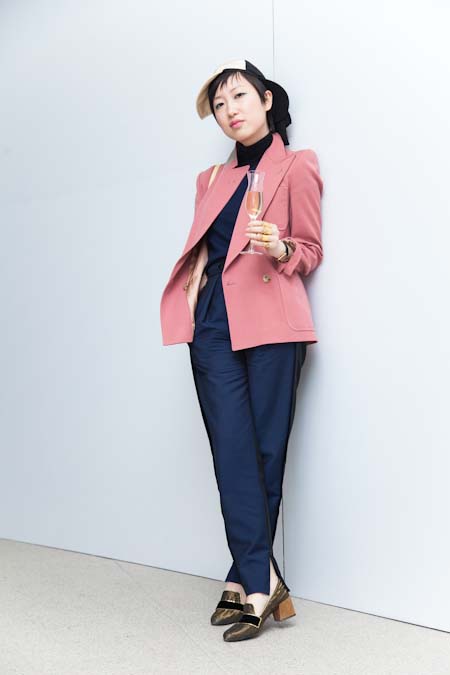 Here's another rather un-Dior outfit. The vast majority of people were wearing black.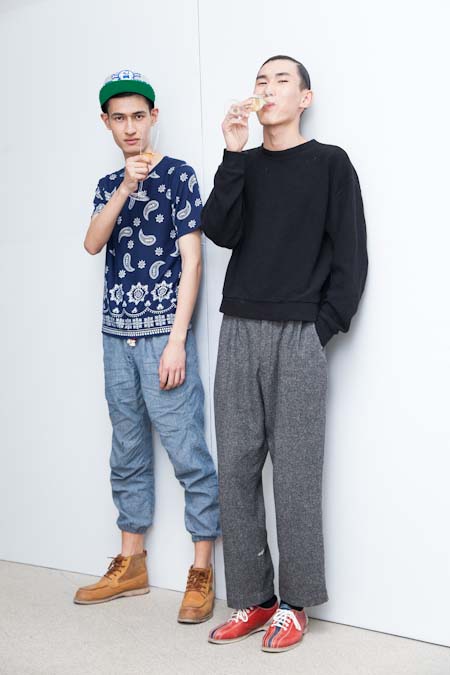 I think these two are models.