Cerrito Roses at Pawnstar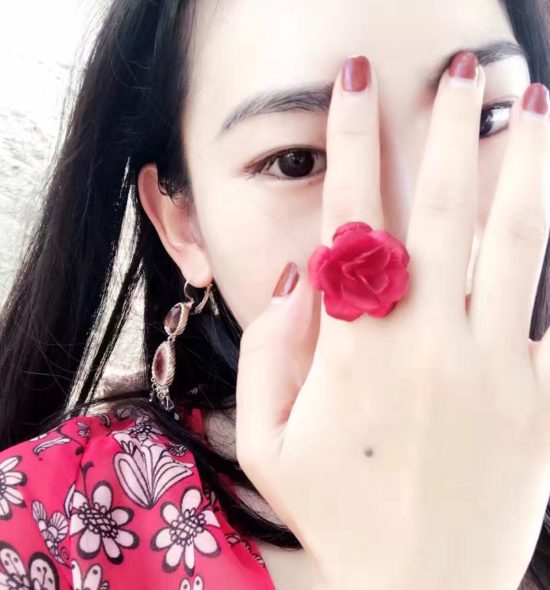 Wearing a Cerrito Rose ring is Zouzou, who sells fresh-water pearls – we offer them on Pawnstar as well. She lives in Jiaxing, Zhejiang, which is almost an exurb of Shanghai.  She is wearing a Cerrito ring.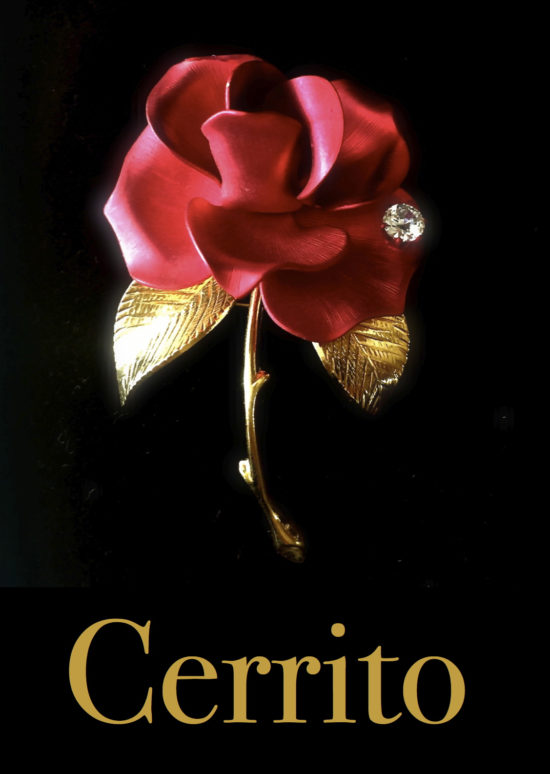 Cerrito is a handmade jewelry brand founded by John Antonio Cerrito, an American who served as a pilot in World War II. Mr. Cerrito designed beautiful and timeless jewelry representing love and light. With his deep understanding of metal processing, he perfected his metal roses with a unique gold plating and polishing technique.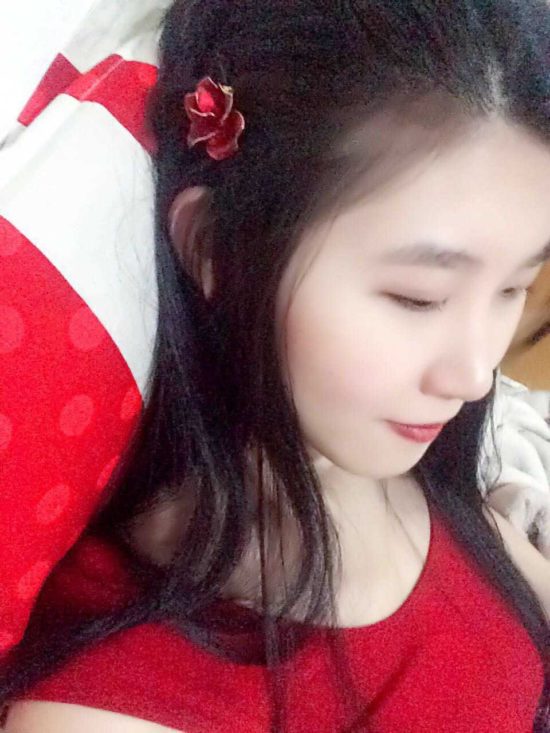 After first encountering the Cerrito Rose at the Brimfield Flea market, right in the town where Nels Frye grew up, in 2015, Nels' wife Jane decided to buy up all the available new old stock that remained from the original Cerrito factory in Rhode Island. This included thousands of gold-plated Cerritos in hundreds of different styles and at least five colors. Pictures of a small selection are below.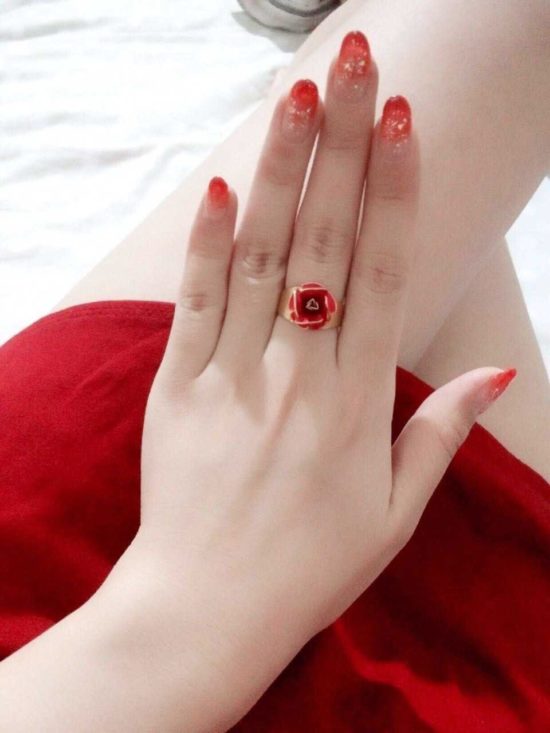 Red has been very popular in China and we frankly can have a bit of trouble pushing the other colors around this time of year when people just must have red, whether it is for Christmas, Chinese New Year or Valentine's Day.  The other colors of Cerrito Rose are refined and unique looking and blue and black sell pretty well at other times of year while gold is the most difficult.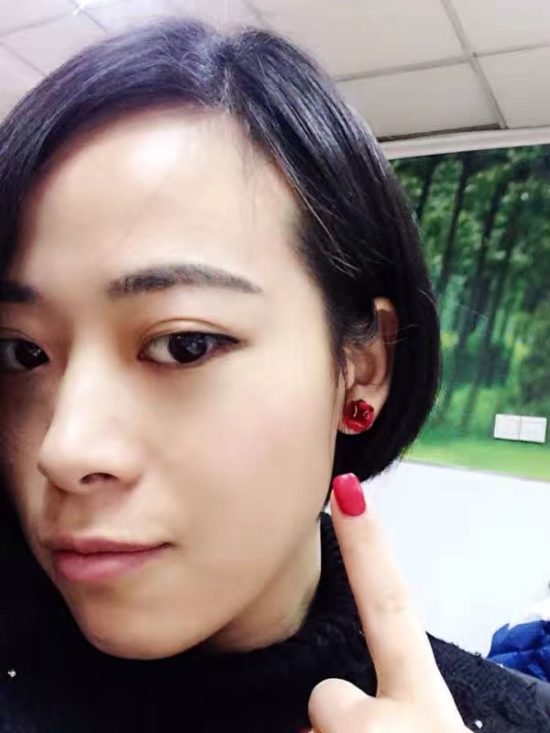 Xiaopei, also from Jiaxing, Zhejiang, wears a red earring. She used to work in sales for Dianping and is now based in beautiful Xiamen, in Fujian province, where she is at a start-up.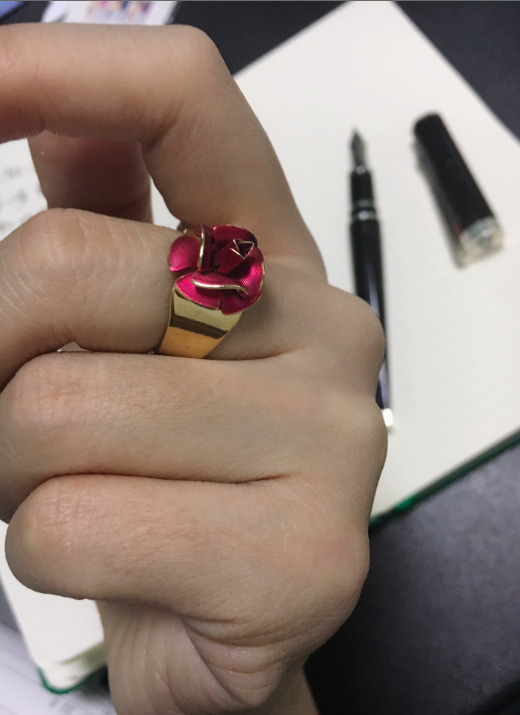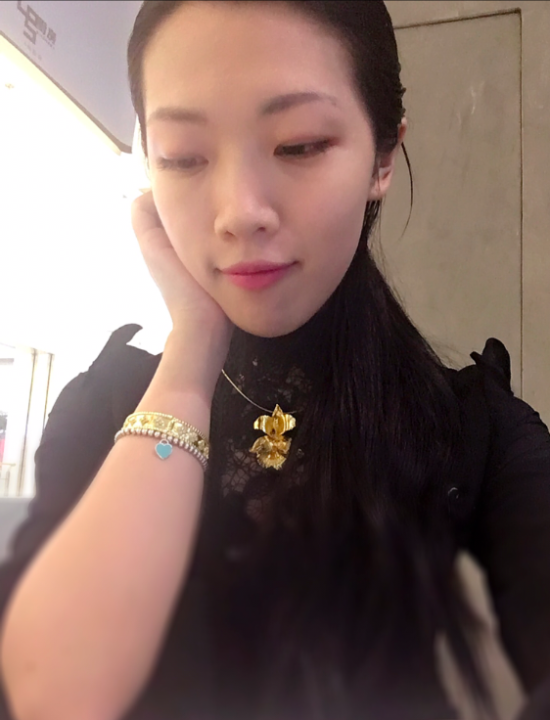 Vera is one of the Pawnstars best customers and supporters. More on her in a later post. She is half-Japanese, half-Chinese and attended college in the US.  She currently works for a major venture-capital fund.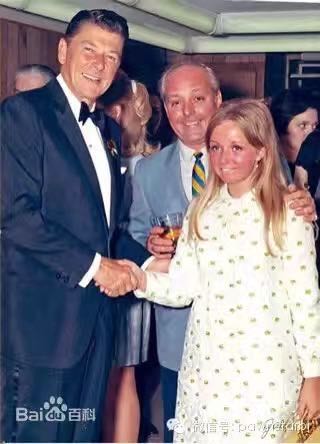 In 1986, the United States President Ronald Reagan announced that rose would be the national flower of the United States, and representatives at the ceremony all worn a Cerrito rose.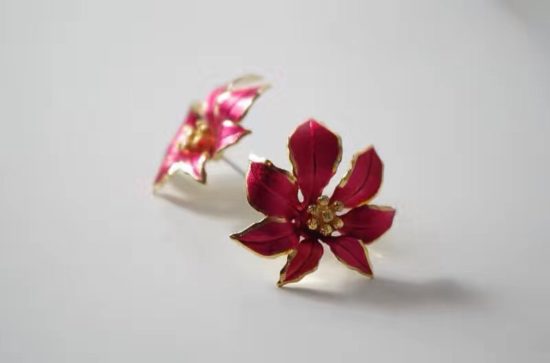 The Cerritos that we have are mostly roses but there are also some other flowers.  I'm not sure what kind of flower that is though.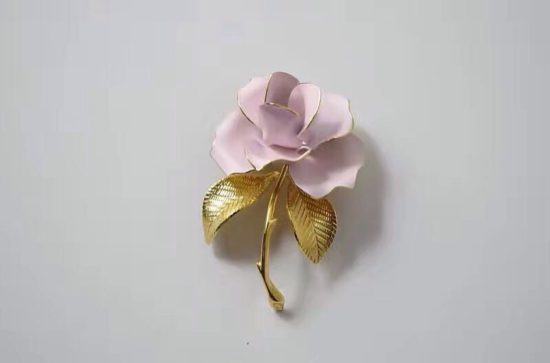 In many ways this dusty pink is a more delicate color, but still not nearly as popular as red.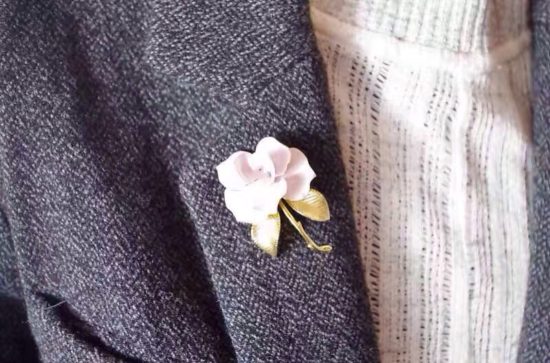 These were perfectly as lapel pins for women or men.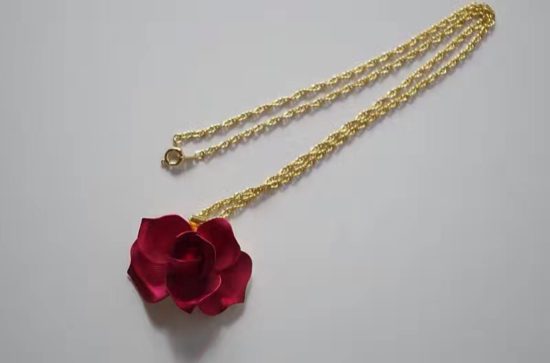 Red pendants have also been big sellers.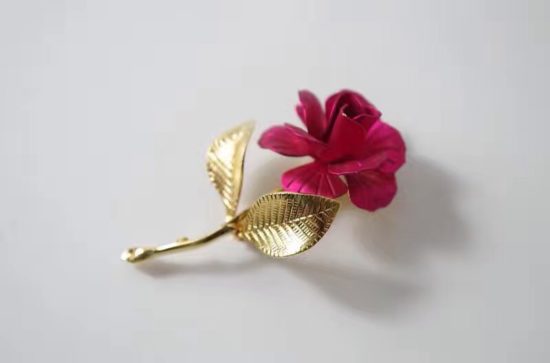 Brooch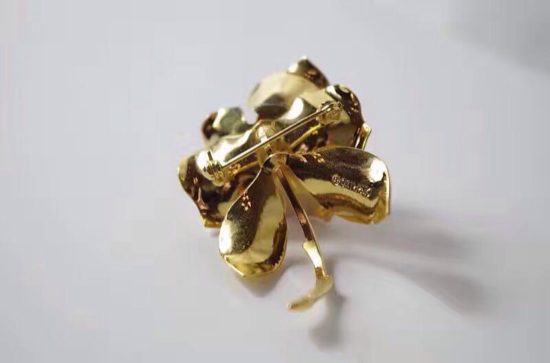 And you can see the Cerrito label on the inside.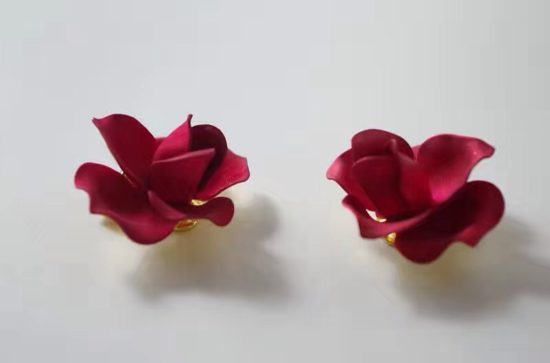 There are earrings of three different colors.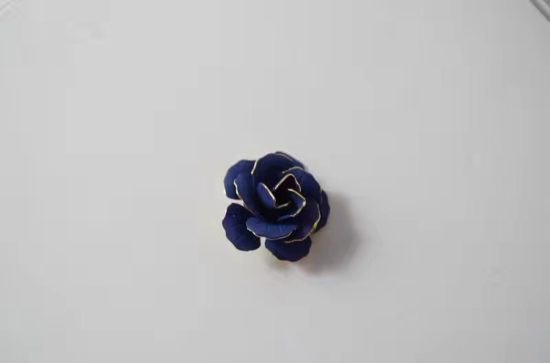 Blue is a bit harder to push than red, but still quite popular at least when it's not holiday season.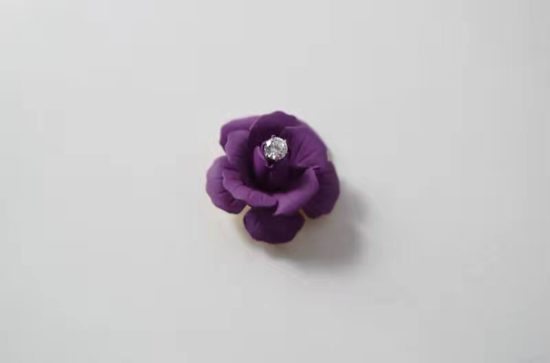 The purple brooch with a rhinestone in the middle is a unique piece.  We don't have much purple but it has been a big seller.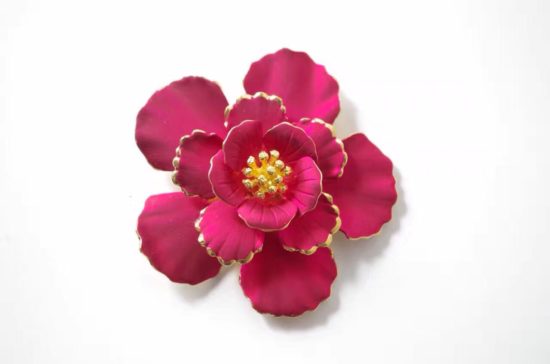 This is a chrysanthemum, right?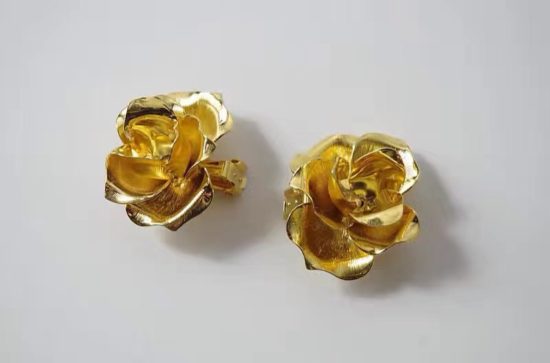 Here are the classic gold earrings.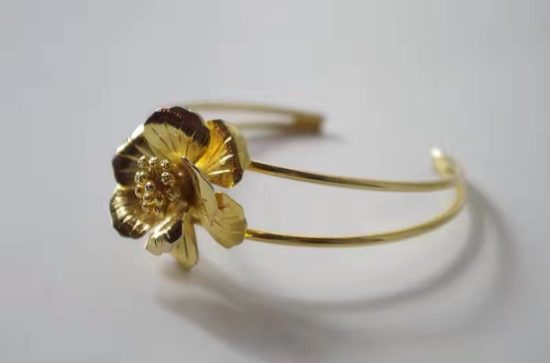 And here are some bracelets as well.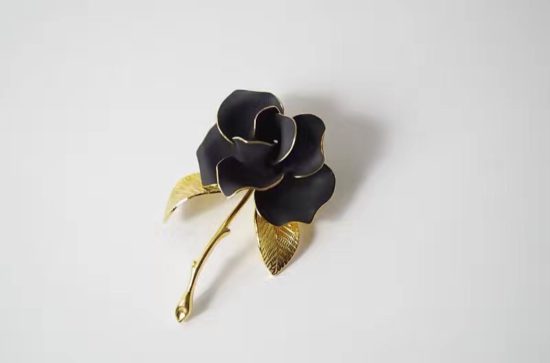 The black enamel on gold is very dramatic.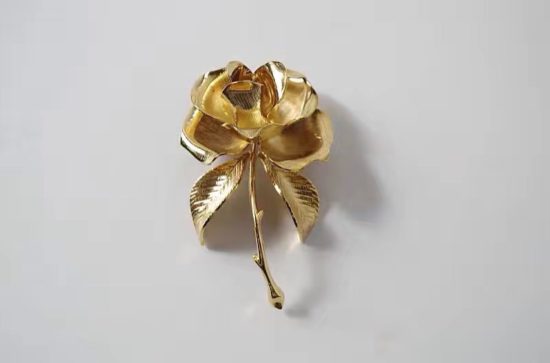 But the classic gold Cerrito rose is easy to match.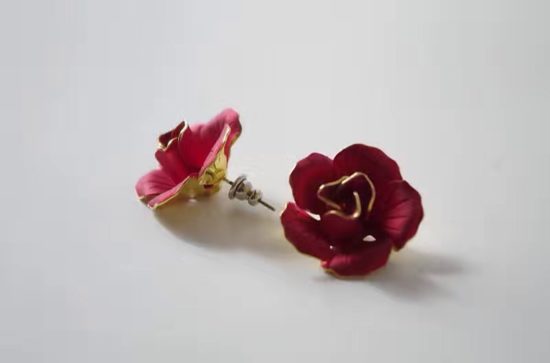 Earrings, we have both the bonds and for pierced ears. Below are more styles of Cerrito.
The red Cerrito Rose earring is a perfect gift for Valentine's Day that symbolizes commitment, a sense of fun and style. It is gold but not does not feature a precious stone so it is perhaps not too much commitment.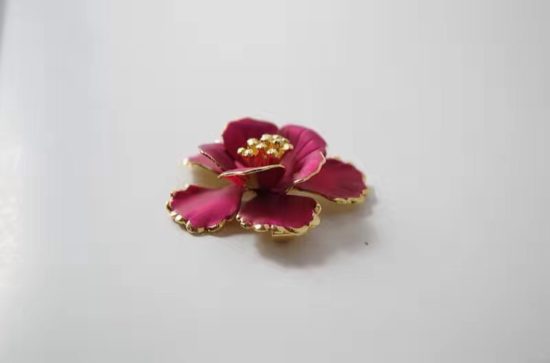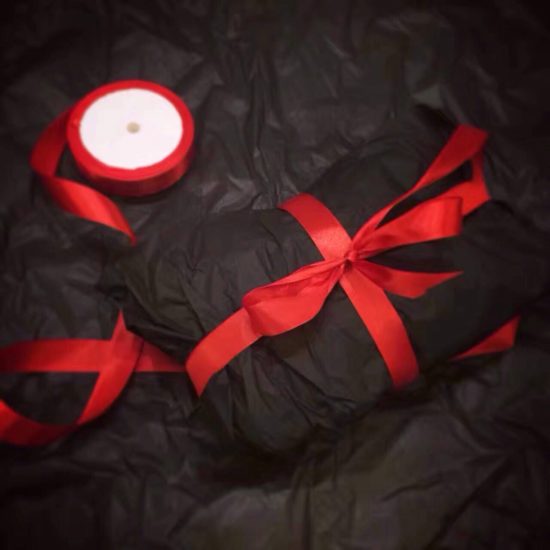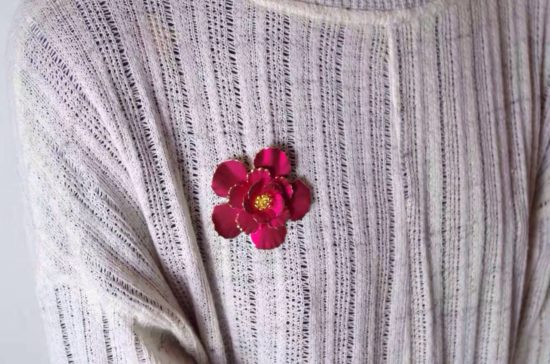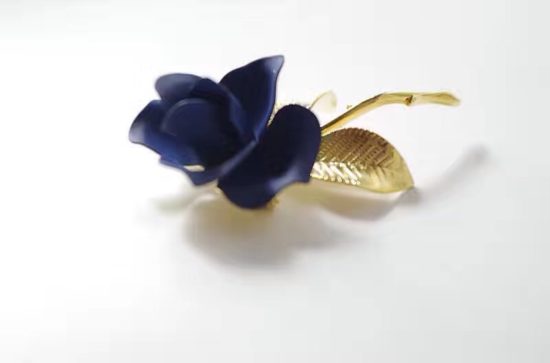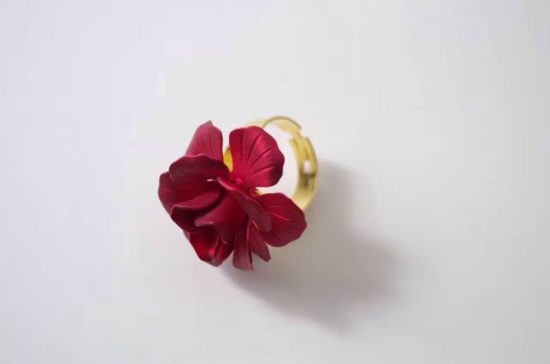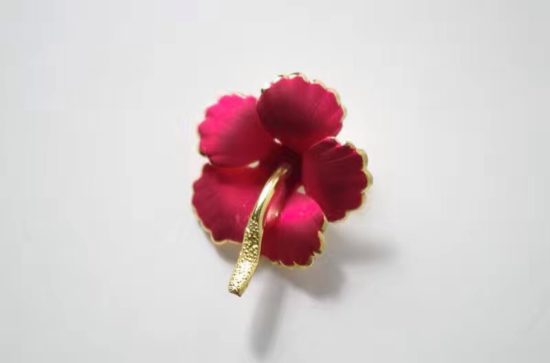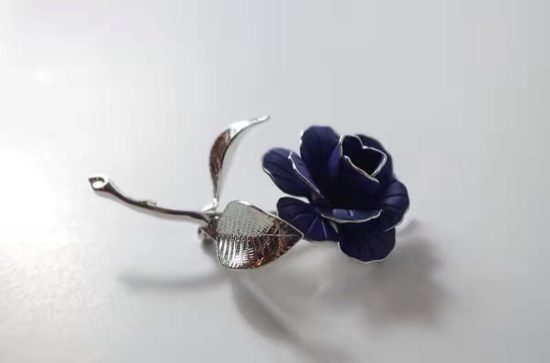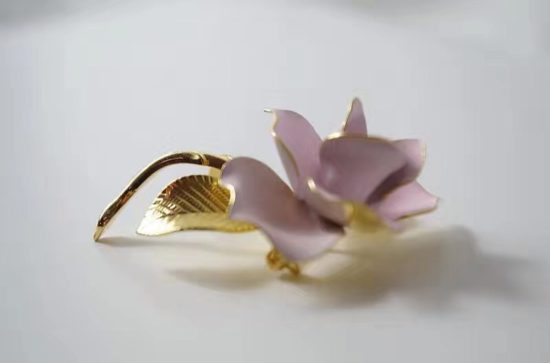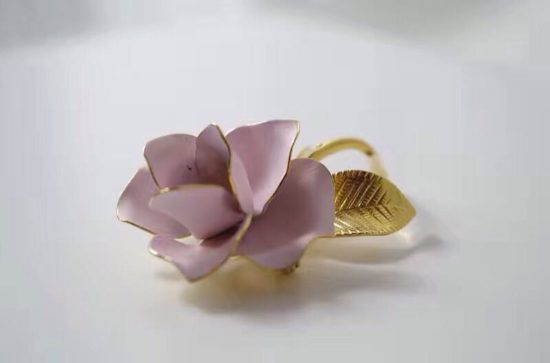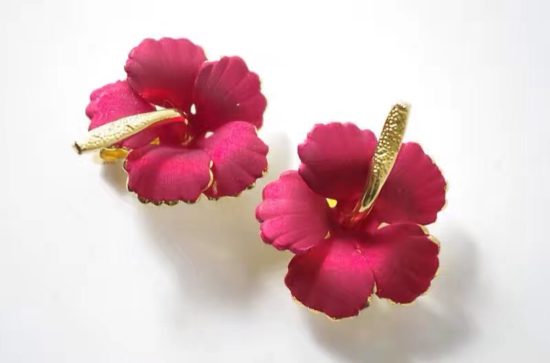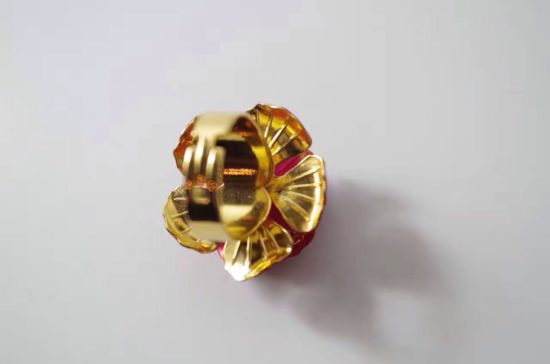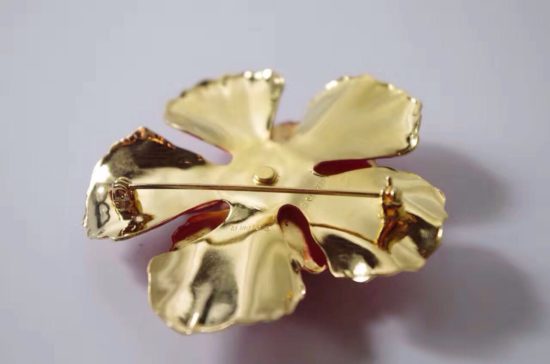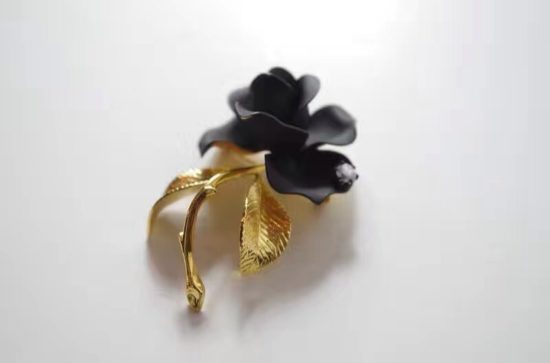 The Cerrito Rose is a classic that will never go out of style and we are proud to have introduced the original version to the China market.