Wasn't able to establish whether or not he is from the Mainland, but what an interesting waffled sport coat!
More info on the new store from the Joyce website.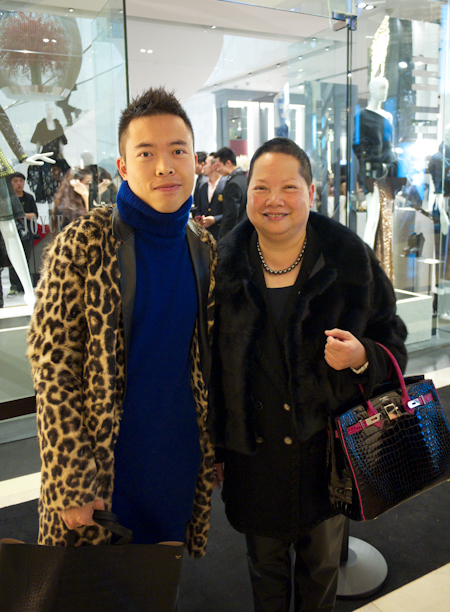 This pair from HK were at a lot of parties this weekend.
Maimai is looking rather studly.
Ian is not afraid of wearing pink. His strap-on shoulder pad mini cape grabbed quite a lot of attention that night.
Elody Guo and Sophie are at Vogue in those sorts of "devil wears Prada" jobs a million Chinese girls would kill for.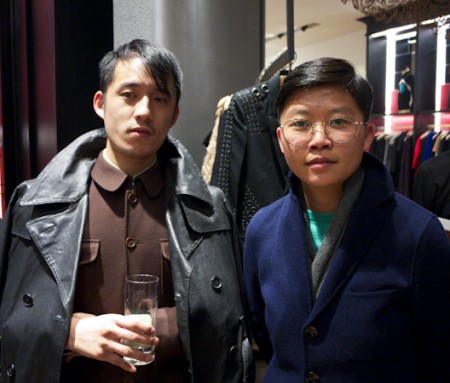 Jeffrey and Tony are among the most elegant people in the city.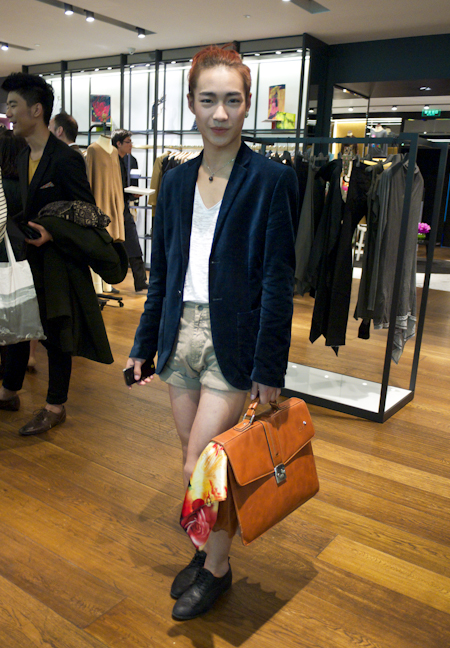 Love this blue velvet sport coat and but wouldn't have thought of paring it with shorts.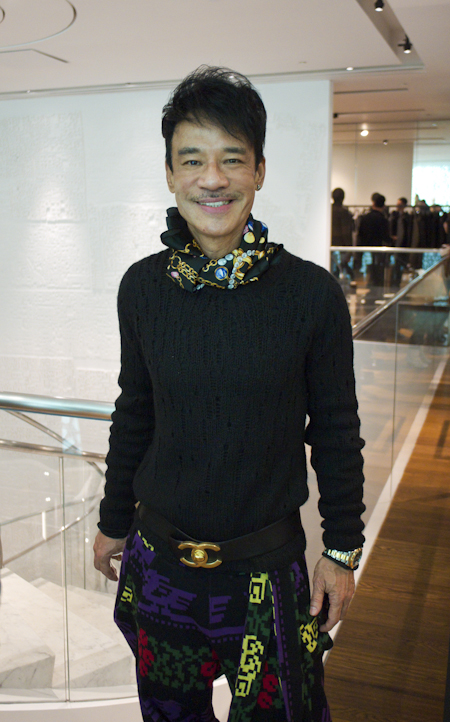 Raymond is an investment banker.