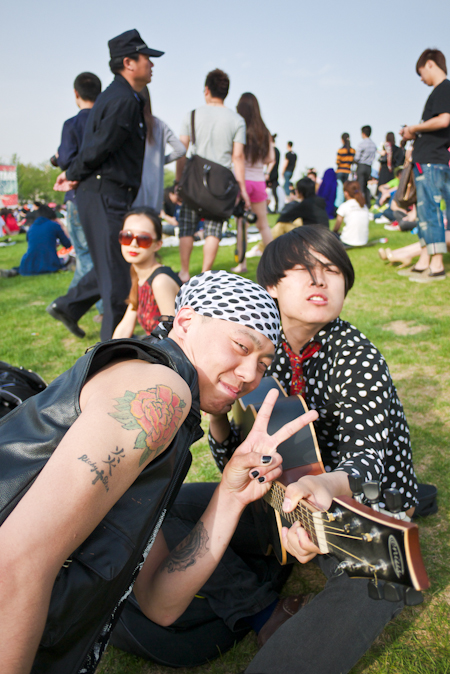 Just as solids – especially black – is the norm at fashion parties, polka dots, floral prints and other patterns predominate at music festivals.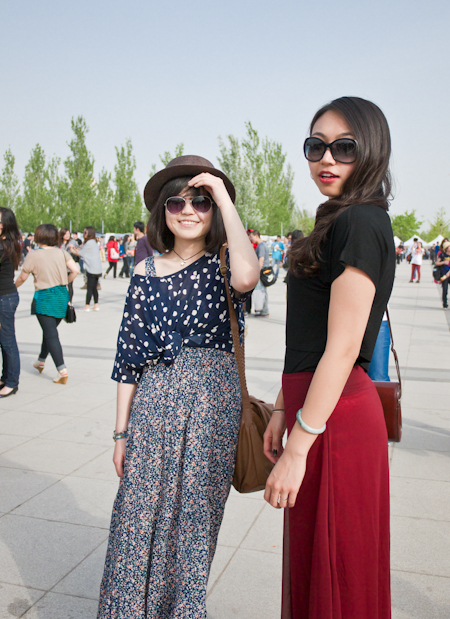 Recently, many people have been mixing floral and polka.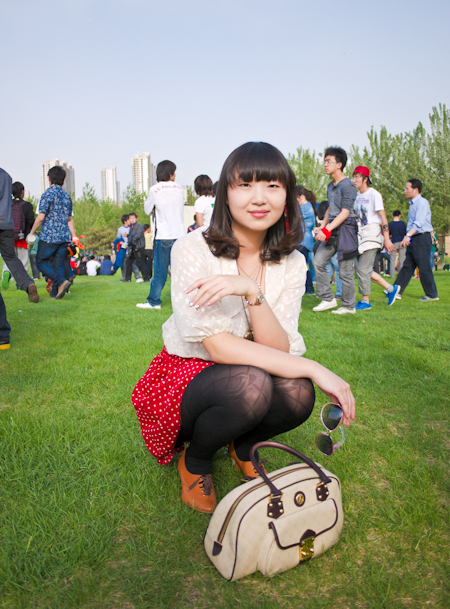 Or subtle polkas with more bold versions.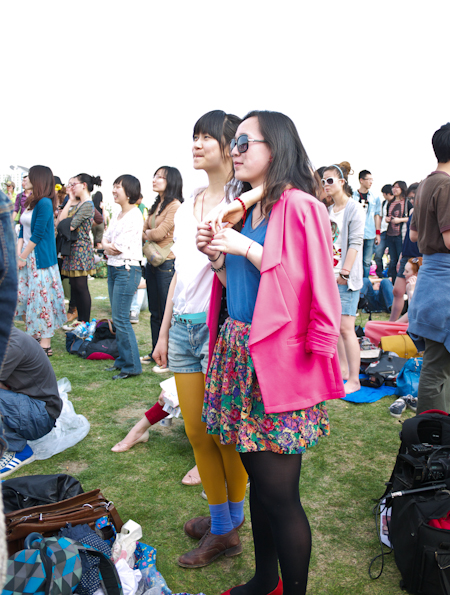 Of course, most common is the floral skirt.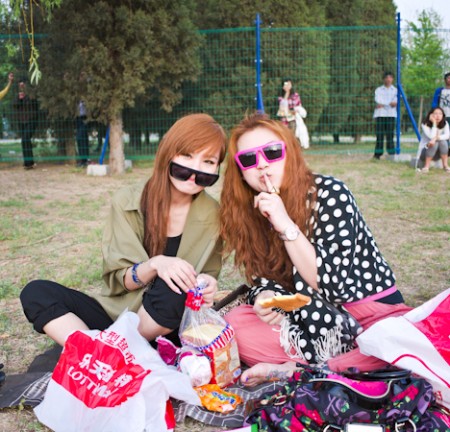 And bold polka tops or skirts.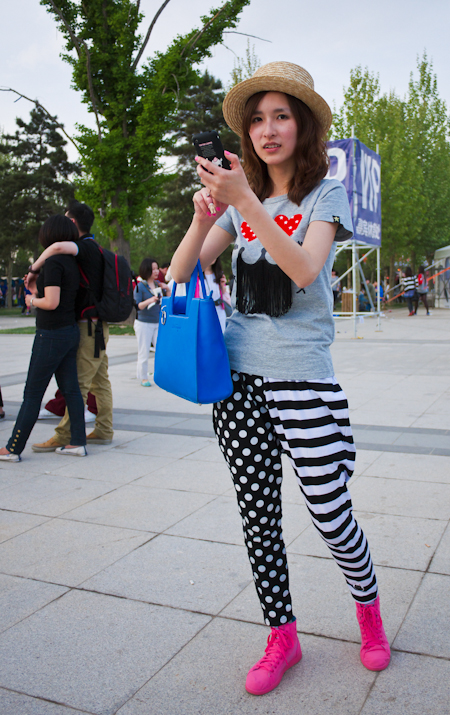 The polka/stripe combo trousers are a bit more fun-loving.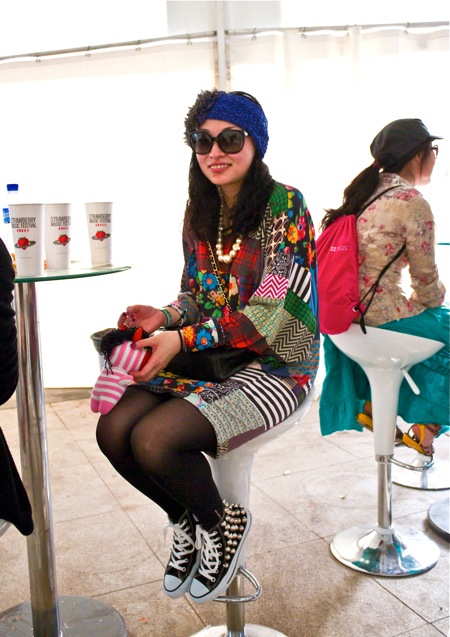 Here we have a whole patchwork of patterns.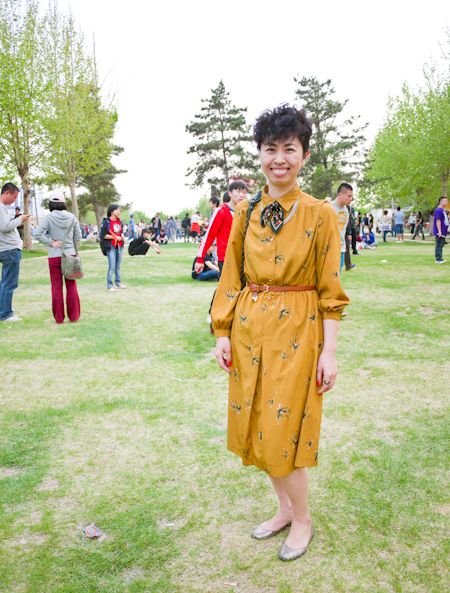 And a more subtle patterned dress.
And on this designer who got a hair color change is a more avant-garde star pattern.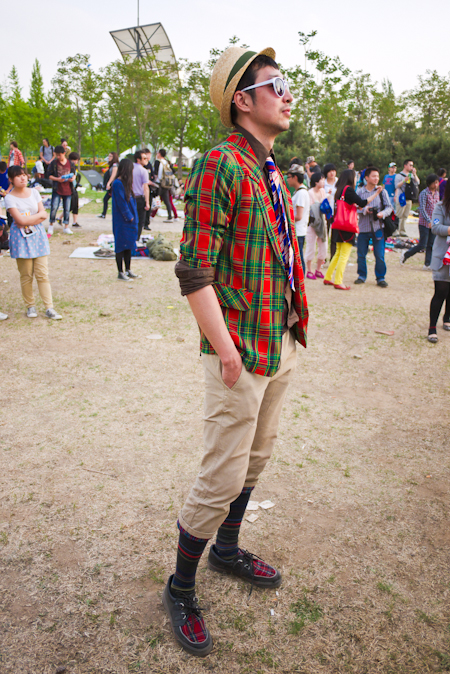 Some guys were also into mixing it up.