First Glimpse: Porcelain Polo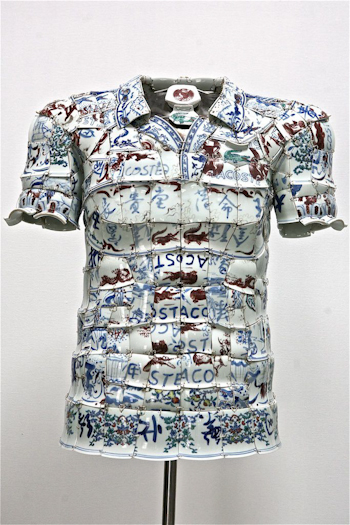 Here is most valuable Lacoste polo made to date. Specially commissioned for the Holiday Collector's Series 2010, the porcelain polo by Li Xiaofeng will become a part of the history of Lacoste, cooperation between Western fashion brands and Chinese artists, and the commercialization of traditional Chinese motifs in contemporary global culture.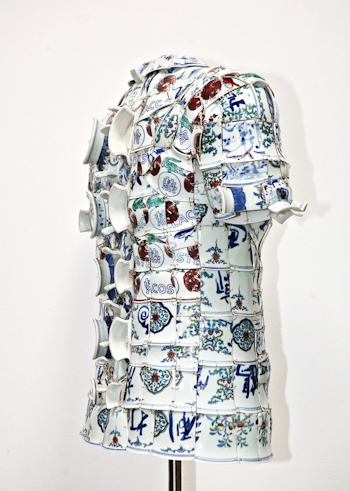 Li Xiaofeng commented that all of the ingredients of this project were perfect. His exact comment was "天时地利人和" – time, location, and people were all propitious. The world is intensely interested in China and is anxiously awaiting fresh contributions from this ancient civilizaiton to design and aesthetics. Massive brands like Lacoste are working hard to attract Chinese buyers. Li Xiaofeng himself was creating artwork that clearly was easily transferred into fashion.
Photos: Miko He