Flea Market at Triple-Major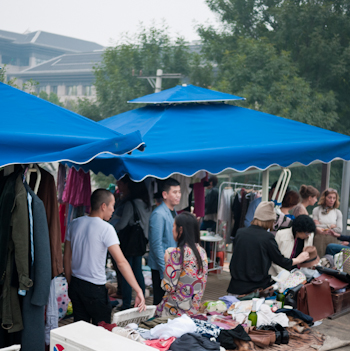 The first flea market on the roof of newly-opened boutique Triple Major attracted vendors, hipster shoppers, and at least a few fashion editors to charming Baochao Hutong, which is slightly northwest of the intersection between Gulou and Nanluoguxiang. The wares were a mix of well-preserved and high quality vintage brought back from abroad, low-priced new merchandise produced and purchased locally, and items worn by the former merchants themselves.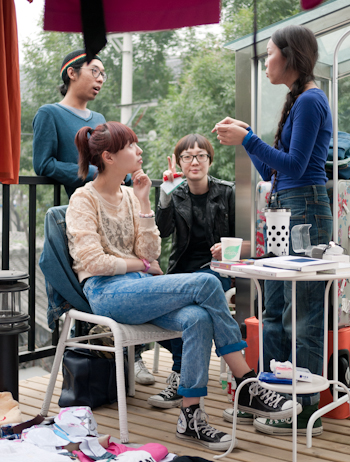 One thing ebay and taobao will never offer is the social dimension provided by a flea market that gathers familiar and new faces from around the community. Even shopping in a brick and mortar shop is hardly the same social experience as a bunch of vendors selling their assorted treasures. One of the three black Converse wearers has been here before.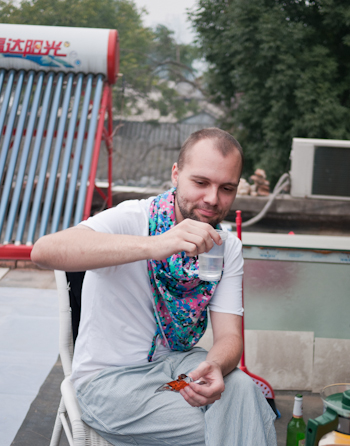 The event also had a nice mix of locals and outside country people. Swede Tobias is contemplating taking down this shot of Erguotou (56% alcohol) offered by some of the neighboring hutong dwellers who joined the youngsters on the roof.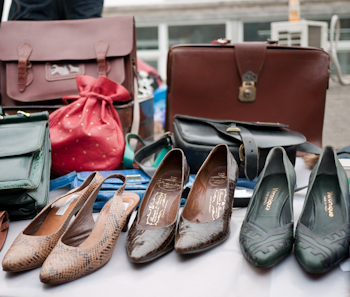 At least one or two of the vendors make most of their sales through Taobao shops. Vintage 1968 offers vintage shoes and leather bags all imported from the West.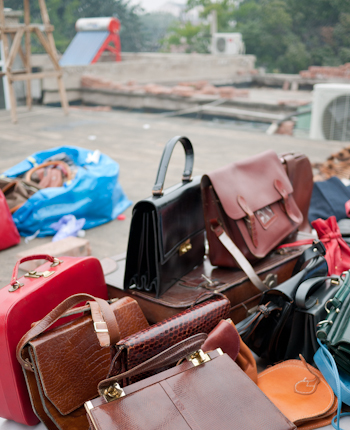 These items were selling for between RMB 600 and 1,000, which struck many of the shoppers expecting bargains as expensive. When you consider the near impossibility of finding this sort of item here in China (I suppose you could buy such things on US ebay and have them shipped over), the prices seem more reasonable.
The booth of Wang Peng and Jeff, the photographers from nonrated, had quite a nice selection of men's vintage leather shoes and insect and reptile taxidermy. I gave them a shirt in exchange for a rather large shrimp.