The French Concession, Part 1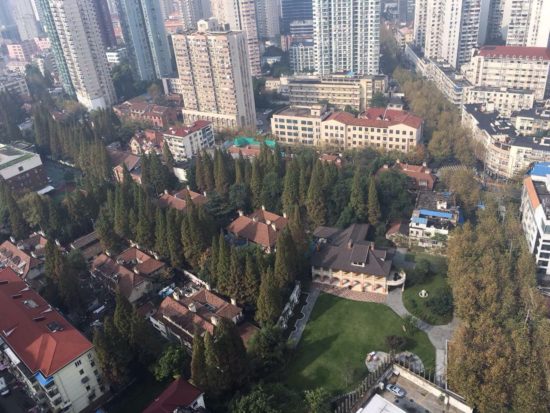 The French Concession is one of the only neighborhoods in China that blends old and new. It is the 1% of the Shanghai metropolitan region that is not part of the seemingly never-ending sea of 100 meter tall modern housing blocks. Here is more about it. This post will be the first in a series that shows photos of the neighborhood around Pawnstar's shop in the Clement Apartments.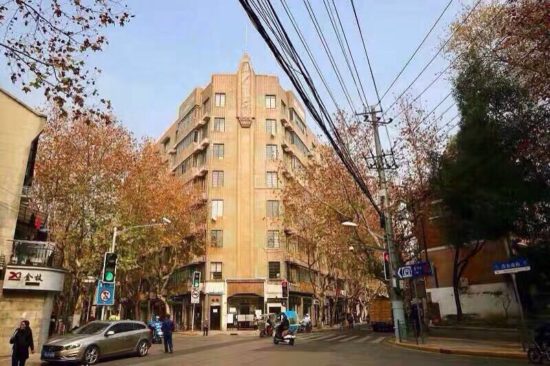 Above are the Astrid Apartments, by Russian architect Alexander I. Yaron, and completed in 1934. This eight story art deco materpiece is on the corner of Maoming Road & Nanchang Road (more photos on this Shanghai Art Deco Site).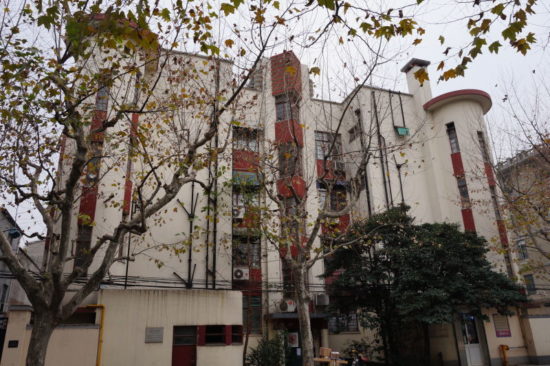 The Elisabeth Apartments, right down the street from Pawnstar, on Fuxing Middle Road, are one of the last Shanghai Art Deco structures to be completed – it has a very eccentric design.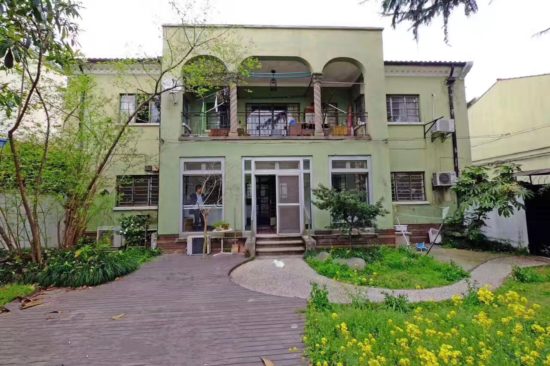 The Jubilee Court is right opposite the Elisabeth and is a rather extensive complex with five story buildings on Fuxing Road and villas on the inside.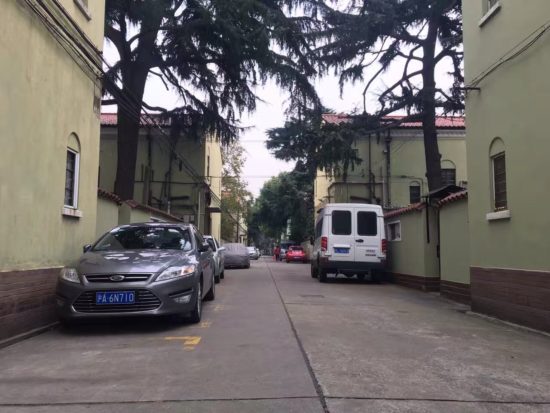 Walking from Fuxing Middle Road (the former Rue Lafayette) to Huai Road (the former Rue Joffre) provides moments of real quiet even though this is the very heart of one of the world's biggest cities.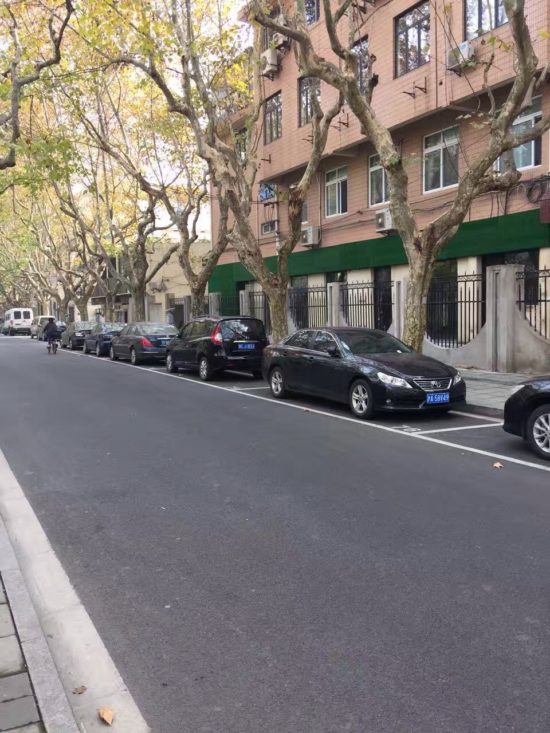 Here is a typical Shanghai French Concession street scene with the famous London Plane trees.  If only every city in China had used this as the blueprint!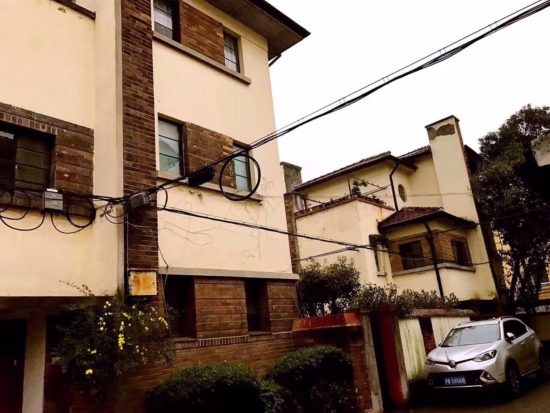 And here are some unusual, quite modern, homes from the 1930s along Fumin Road.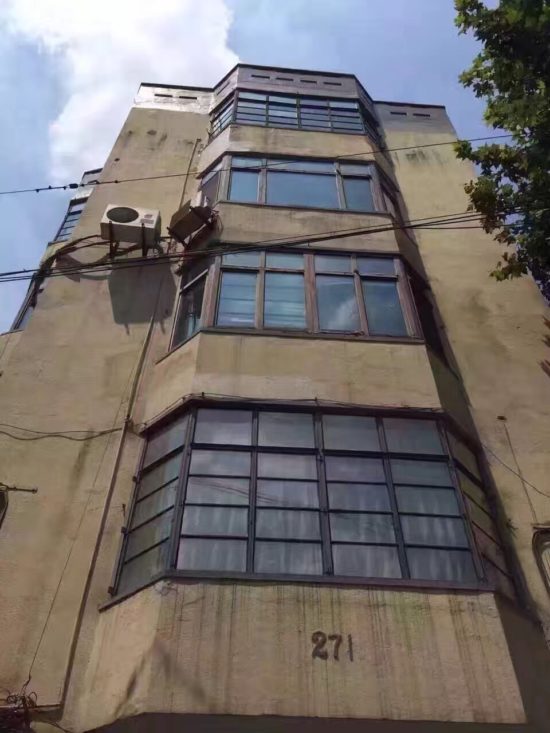 The junction of Fuxing and Gaoyou roads has this art deco apartment block. On its first floor is the Labella Winehouse, which sells wines at retail that can also be consumed at this rather charming intersection.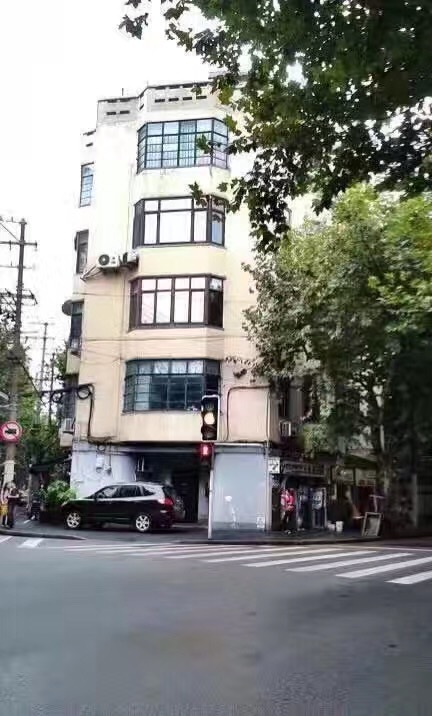 Another view of the apartment building.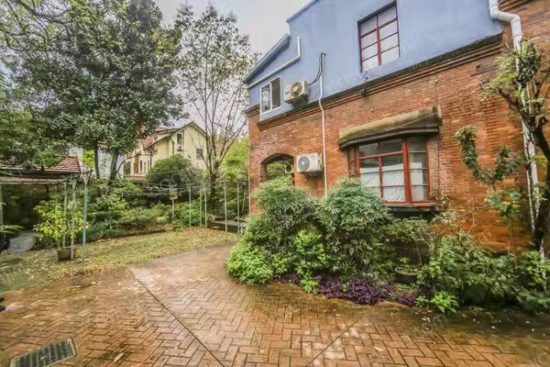 And here is one of the European style scenes one might see in so many places throughout the concession