Gender-Bending, at Theory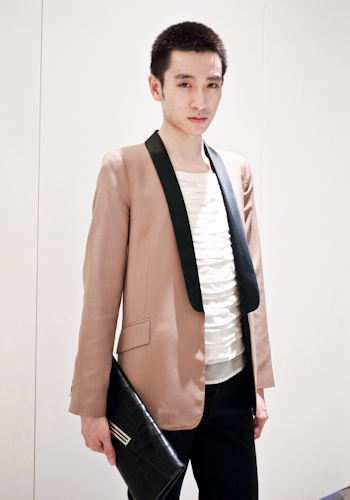 At the opening of the new Theory flagship in Sanlitun Village, North, this editor is engaging in what might be called "pragmatic" gender bending – in contrast to conceptual or subversive gender bending. Perhaps pragmatic is not the ideal word.
在美国希尔瑞在三里屯北的开幕式,这个编辑搞的是一种"实用主义"的性别弯曲 – 不是一种很概念行的或者非主流的性别弯曲。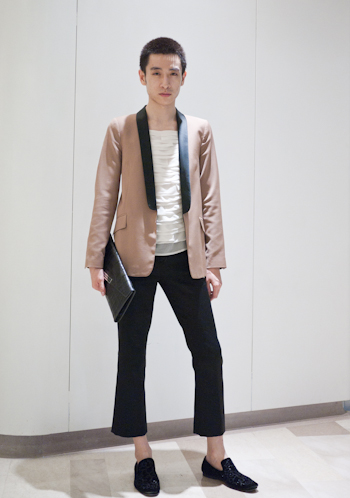 What I mean is that he is not so much trying to look feminine or achieve a new androgyny as creating his own look through heavy reliance on female items. His sport coat is Zara women's – on a man it appears to come from a less humble brand.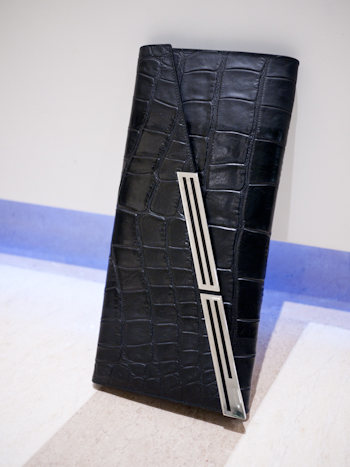 This is actually a women's clutch as well, though one would not necessarily know.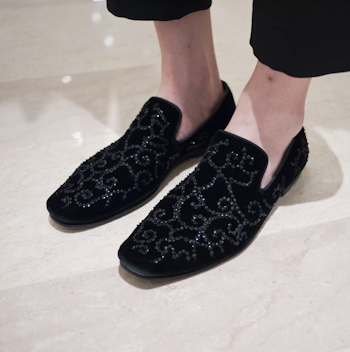 The shoes are men's Dolce and Gabbana, though something similar could plausibly be worn by a women.