Huang Yue – Talented and Nice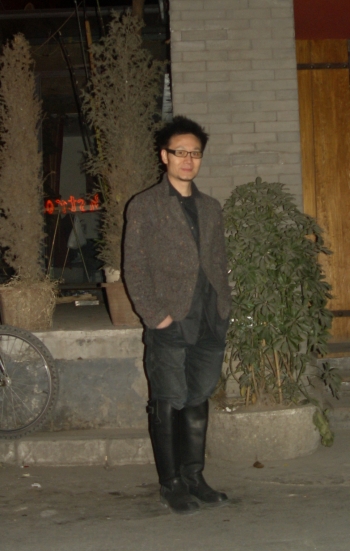 Huang Yue designs original and inspiring haute couture for local celebs and bigshots. Check out his shop opposite 3.3, next time you are in Sanlitun. Even if you don't fancy his work, you will enjoy talking to him if he is around. He is such sweet fellow and always makes time to listen and say a nice word or two. Quirky as well, he also has some unique ideas on fashion in China. More on his shop later.
I love the jacket he is wearing, which is, naturally, one of his designs. Too bad the photo isn't better. Made from a tweedy silk/wool blend in an extremely loose weave, the blazer is completely un-constructed with no lining. You could call it a sweater-sport coat.