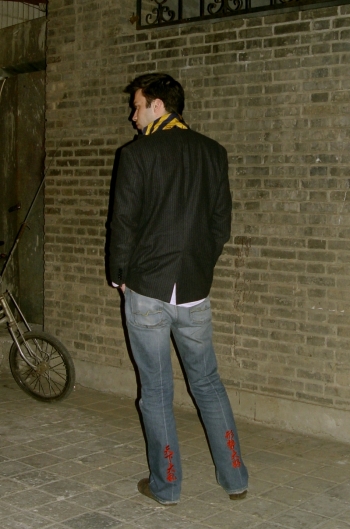 Former Beijing party animal, Brett Model was up for the weekend from Macao where he's a manager at Wynn.
白瑞以前是北京的Party Animal, 现在在永利澳门酒店当经理。上个月他回北京度周末。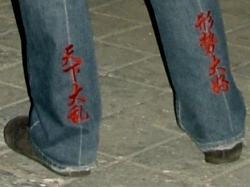 Keeping the overall style simple, Brett Model goes for neat details that express his personality. One leg says "everything is in chaos" while the other is "all is prosperous". Underneath all of his suit collars are former ties instead of the usual felt.
他的个人风格比较简单,但他喜欢用一些独特的细节体现自己的个性。他的一条裤腿上绣的是"天下大乱",另一条裤腿上绣的是"形势大好"。他所有的西服领子后面用的都是旧领带,而不是一般裁缝会用的毛毡。