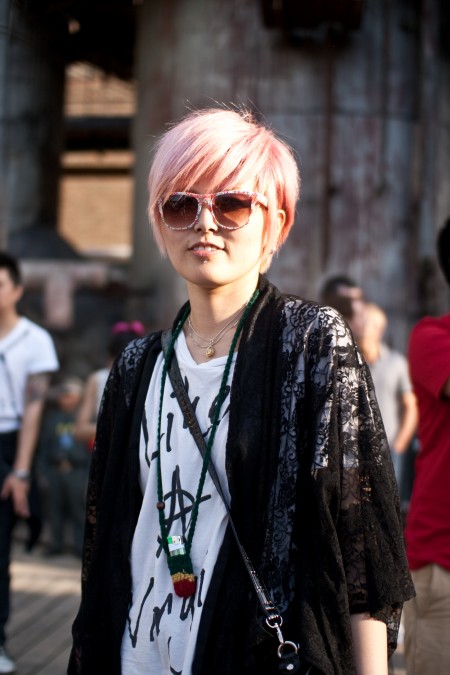 Photo:Suzy
Here is my last batch of photos from Intro.
For me, this is retro. It reminds me of the the sort of image one might have seen three years ago on the cover of a report by some hip consultancy on consumption patterns in trends of youth in China. I guess it is the short, dyed hair that does it, plus the slightly inscrutable confidence.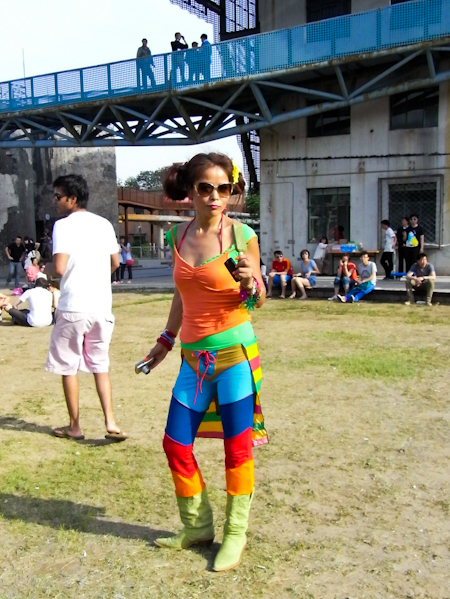 It was a colorful festival…
…from all angles.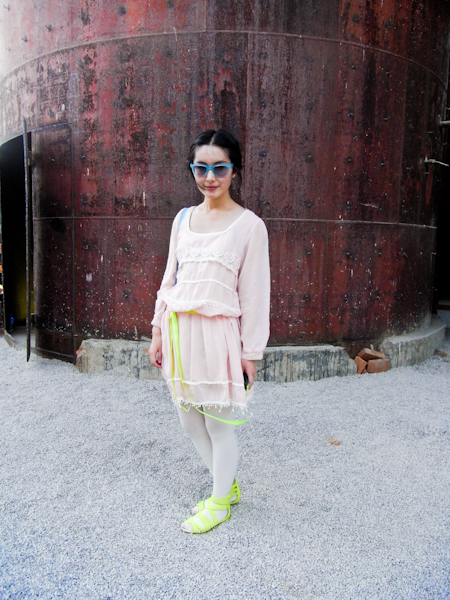 She stands in front of one of the silos of a former factory at 798.
One thing that appears more at Intro, an electronic music festival, than the other more pop, rock, or folk oriented festivals is skin. This is partially because the dates are late may – already a hot time in Beijing – and because of the nature of the music and the crowd that likes it. The outfits tended to be more risque, subtly as in the above, or more obviously as with the countless butt-cheek and cleavage revealing getups I witnessed.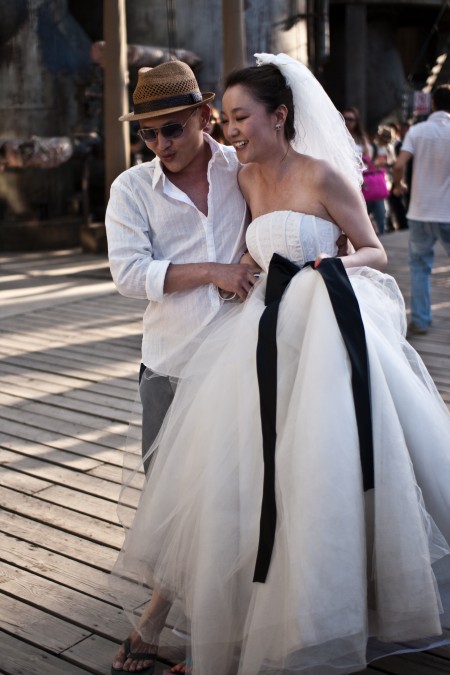 Photo:Suzy
A couple even tied the knot at Intro this time.
Another display of the American Flag on Jeff, a frequent presence on Stylites.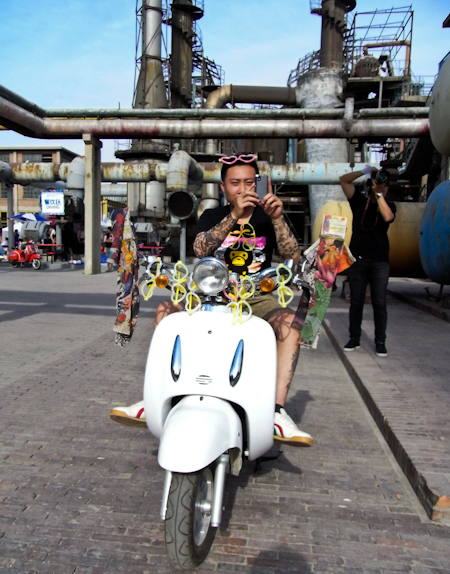 What an interesting way to sell knick-knacks!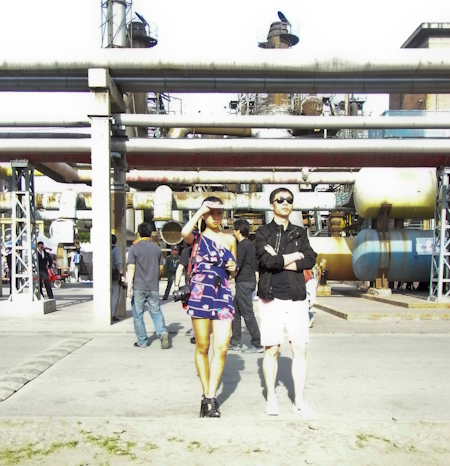 The sun was shining especially hot that day.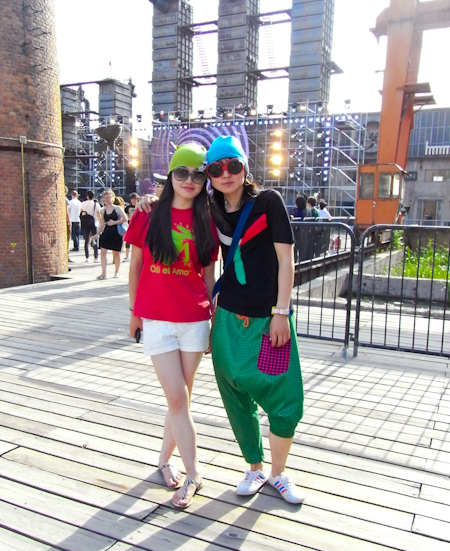 A rather hot day for hats!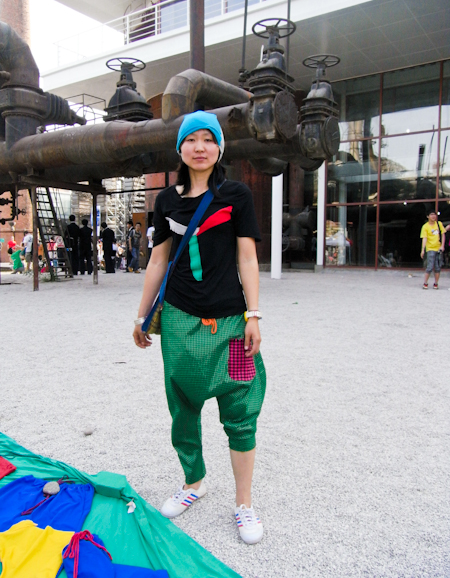 She was actually a seller of these pants, of which I think she is also the designer.
There wasn't very much in the way of spirits available, but there was orange juice.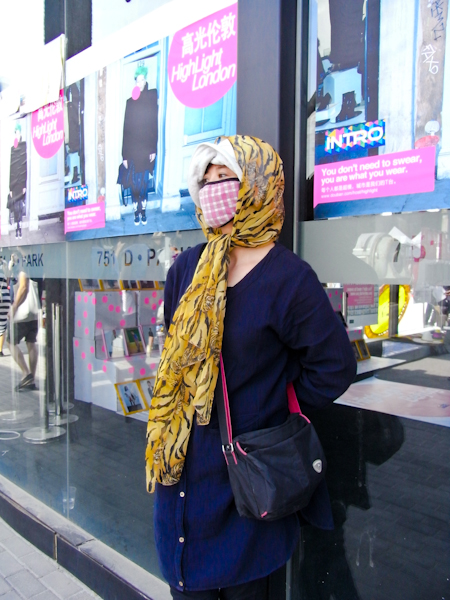 Not sure of her role at the festival.
But these were partiers from Japan.