Jeffrey Ying, the Arbiter of Elegance of LifeStyle Magazine, is positioned to take this narrow island that is always ripe for seizing. If he can make it here, he can make it anywhere.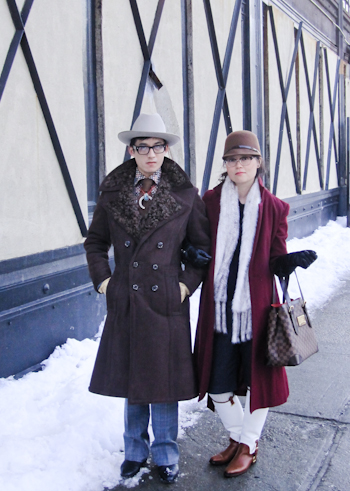 Here he is in Williamsburg with Nina, the scion of a Tang general that appeared here last summer.
He was also on the cover (with me) of the Monday 2/15 issue of AM New York. A woman came up to us in the charming subway station at Columbus Circle and gave us two copies, telling us that we had become celebrities.
This blog has featured him as has the New York Social Diary and Getty Images. I am sure there are several more that we have not yet discovered. His unique dandyism adds new colors to this isle of joy.