This photo and interview was in Modern Weekly a while back. Photographer Joy Island got interested in fashion while studying in London.
欢岛
是个时装摄影师。她曾经在伦敦带过,在那边也学了很多时尚的东西。她跟好多种的时尚杂志有合作。
NF: Why do you work with fashion?
JI: I've always been innately interested in fashion. I decided to go into "Fashion Photography" in 2009! Going to London made me even more crazy for fashion. After entering this field my life has become more high ("high" has entered the Chinese language and become widespread over the last few years).
NF: What makes London so attractive for you? What can Beijing learn from London?
JI: Freedom. Everyone dresses to suit themselves, with a distinct style. This is why I did the project HighLight London. Young people mix items bought for five pounds from antique market including medieval costumes, with expensive Rei Kawakubo, a tie that was a gift from their mother mother, a lace Tee tee they made themselves, with an independent brand from Soho. Beijing can learn about freedom from London. Stop worrying about being popular and relax!
NF: What are aspects of Beijing that are more attractive than London?
JI: Safety – I can walk at night wearing a short skirt here, but in London I always worry about being robbed. Beijing people are also more friendly and fun-loving.
NF: Where are the most Stylish people in Beijing?
JI: Sanlitun village, The Place, nearby the Drum Tower.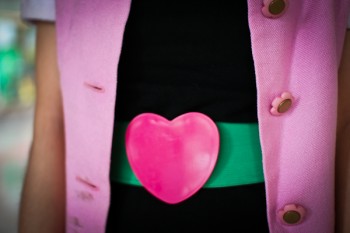 NF: Who is your favorite photographer?
JI: Juergen Teller – I love the beauty of his overexposure and his handling of the subject. China's Chen Man and Shi Xiao-fan, because of their uniqueness and precision.
NF: Who are your favorite Chinese fashion designers?
JI: Xander Zhou and Qiu Hao
NF: What are your favorite hotels, restaurants, bars, galleries, etc. in Beijing?
JI: I like Cafe Sambal, Zhazha Cafe and Sureno. For shows, I like Mao Live House. I haven't been to galleries for a long time but UCCA Gallery, I guess.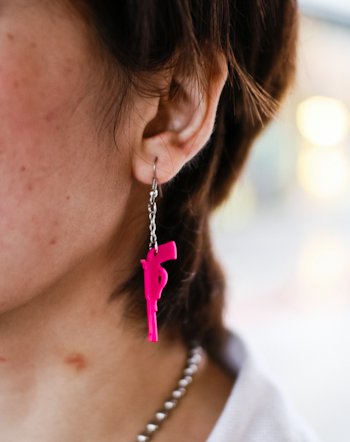 NF:你为什么进入了时尚行业?进入了后你的生活更有魅力吗?
JI:对时尚一直有本能的喜欢。真正决定做"Fashion Photography"是在09年!去伦敦以后对fashion的热爱更加变得疯狂 哈。进入后生活变得更high!
NF:在伦敦的时候,你觉得城市哪些方面最有吸引力?北京有可以从伦敦学什么?
JI:自由。每个人穿的都非常自我,很有风格。这也是我做HighLight London这个Project的原因,伦敦年轻人穿着古董市场淘来的5英磅复古衣,中世纪戏服,昂贵的川久保玲,妈妈送的领带,自己做的蕾丝Tee,SOHO淘来的独立品牌,表情令人着迷。这也是北京可以学习的方面:自由!不被流行左右,放松!
NF:北京人有哪些方面比伦敦人更有魅力?
JI:北京更有安全感 我可以穿着短裙在夜里走路,在伦敦就不行,会随时担心被抢~北京人更热情和喜欢热闹
NF:北京哪些地区时尚人最多?
JI:三里屯village,世贸天街,鼓楼。
NF:你最喜欢的摄影师是哪些?为什么?
JI: Juergen Teller – 我爱他的过曝美感以及他处理拍摄对象状态的精准,随意和虚无。中国的陈曼和时小凡,是因为他们的独特和精确。
NF:你最喜欢那些中国的服装设计师?
JI:邱昊 Xander Zhou
NF:你在北京最喜欢哪几个酒店,餐厅,酒吧,画廊,等等?
JI:喜欢Cafe Sambal,喜鹊,餐厅最近喜欢瑜舍地下一层的Sureno,看演出喜欢Mao Live House,愚公移山。画廊很久没逛~UCCA 哈。