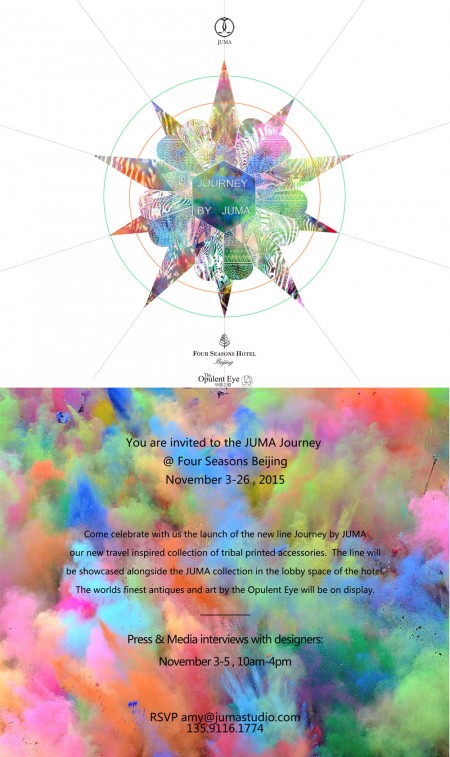 'Journey' by Juma Studio opens at the Four Seasons Hotel Beijing next week.
For the last few months we have been working on a program of pop-up shops at the hotel that I believe has the potential to remake the retail landscape here in China.
With space at shopping centers in China's top cities difficult to come by for multi-brand stores and smaller designers and traffic far too low on streets, luxury hotels are an interesting alternative for independent players. A regular flow of high-end customers, premium locations, a tendency on the Mainland toward very large lobbies and the need of these hotels for fresh content all combine to offer a very attractive environment for independent players in fashion. These types of shopping experiences have been seen at hotels in the West but they are more important in China, given the size and speed of development of the market. Niche retailers like Wuhao or a small, start-up, brand like Juma can get their foothold in this market via this kind of event.
Here's an interesting article from the Jing Daily on the subject.
Click below to see some of the rudimentary mood boards that I created.