Kee Atelier with Yiwen Studio and Cerrito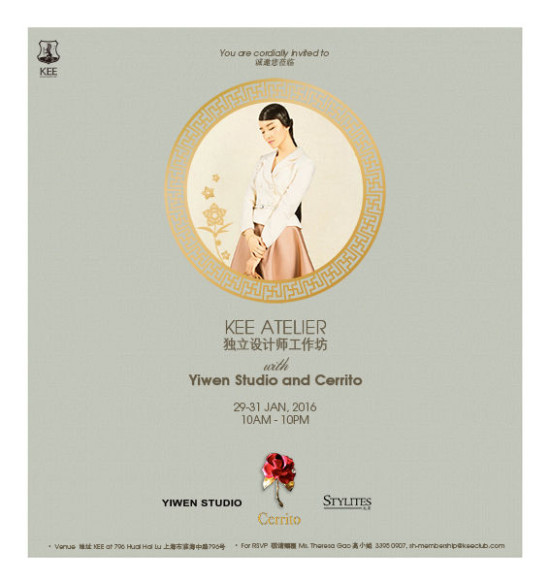 Stylites presents Kee Atelier at Shanghai's famous Kee Club on Huaihai Road.  This three day pop-up event will bring some of the top designers from China and beyond to what may be the most beautiful private club in Asia, which is set in twin 1920s grand stone villas, which are practically a palace.
The first event this weekend will pair Shanghai and Beijing based Yiwen Studio with Cerrito, a collection of vintage new oldstock jewelry from Rhode Island.
Here are two photos of Jane Jia wearing Yiwen Studio: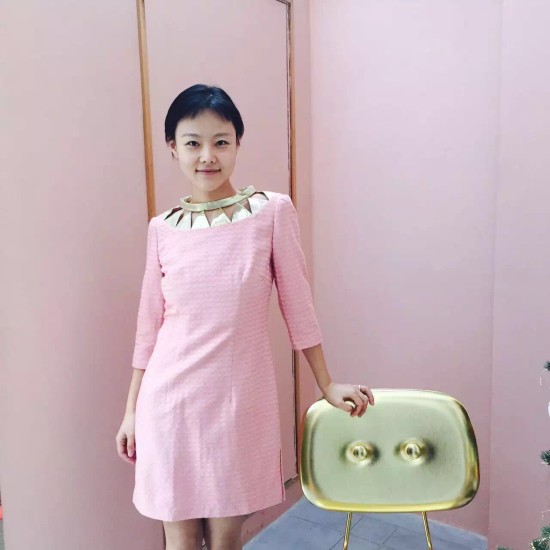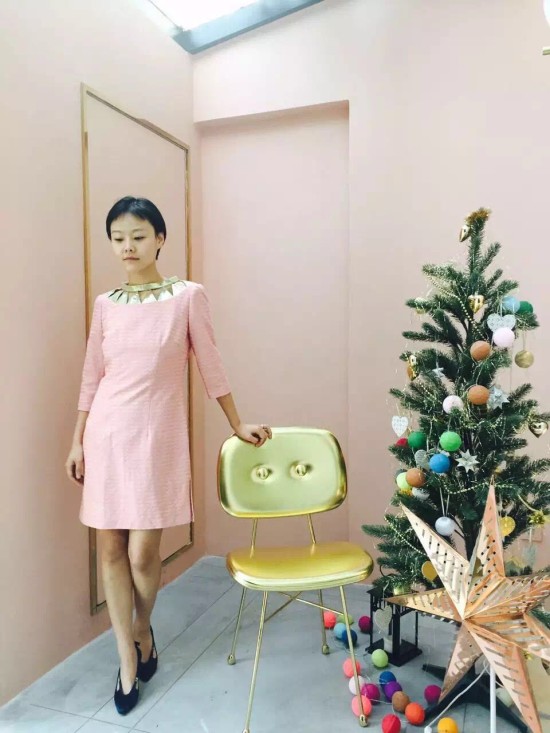 Yiwen Studio has received quite a bit of coverage in Beijing-based English language publications like The Beijinger and China Fashion Bloggers. Also, this set of wedding photos shows how lovely Yiwen's photos and Shanghai can be.
More from Pawnstar on Cerrito:
Cerrito, a handmade jewelry brand themed around roses, was founded by John Antonio Cerrito, a victorious pilot of World War II. Roses bring love and light – just what people who had experienced wars needed. Mr. Cerrito designed classic jewelry that has stood the test of time in terms of desirability. With a deep understanding of metal processing, and through numerous experiments, he improved the metal rose to be the best level in the world by successfully using a unique gold plating and polishing technique.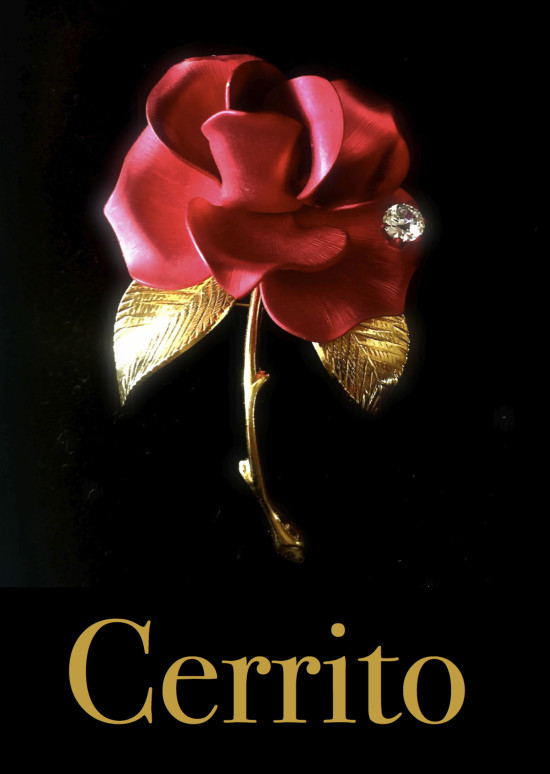 In 1985, US President Ronald Reagan announced the rose would be the national flower, and representatives all wore Cerrito roses at the ceremony the next year in the White House rose garden. The brand is not only famous in the United States: its reputation is known all over the world. Cerrito is a special gift for Mother's day, Easter, Woman's Day, Valentine's Day, and Christmas. One might even consider it for Chinese New year.
Up to this day, Cerrito company does not exist any more. Pawnstar owns the last stock of Cerrito—24k gold plated, which has been out of print. All of them are brand new, packed by velvet jewelry box.