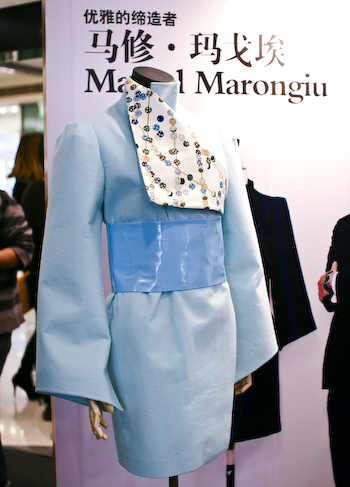 The Chinese Madame Figaro – the most cerebral of China's mainstream fashion magazines – is hosting a "magic pattern exhibition" at the World Trade Center this week that I recommend to all Stylites readers now in Beijing. Since March, issues of Madame Figaro have included original patterns by such well-known designers as Martin Margiela and Karl Lagerfeld. Readers were invited to use these patterns as the basis for their own designs. The most interesting of these new creations were actually brought to life in Beijing workshops. This one here, my favorite, was conceived by Milk@Coffee singer Kiki and is based on a pattern by French designer Marcel Marongiu. The patterned section is a vintage scarf.
More on the event from Yoka.com.
Kiki has been on Stylites in summer and winter.