Lane Crawford, Shanghai Tang and Le Divan Parties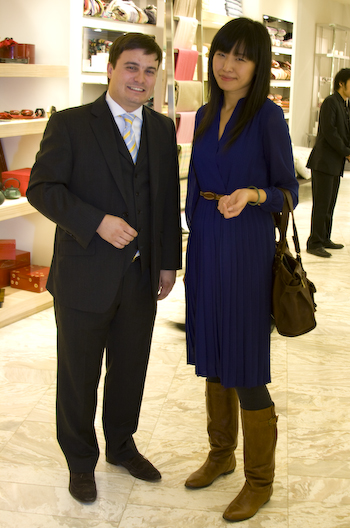 This past weekend there were several parties thrown by fashion labels and stores. At the parties, I spent most of the time talking to friends, but I did take a couple pictures. Here are Fu Yuanyuan, creator of Marzipan, and Andrea Jacomelli, of Nestlé. Andrea is wearing a three-piece suit from Senli and Frye. The waistcoat is single-breasted with notch lapels. Andrea is heading to Singapore next week, after spending two years in Beijing. The suit is in a light-weight fabric, but I suspect he will be shedding the coat frequently. While she was a PR executive, Yuanyuan worked for two years on the Nestlé account, though this was the first time she met Andrea.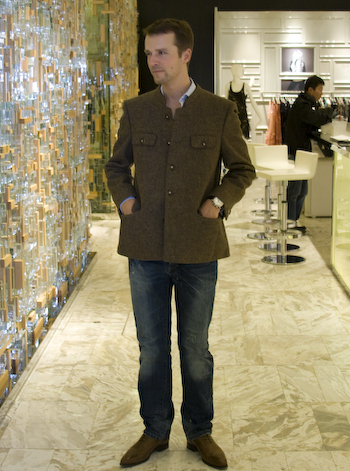 Hervé is the Head of the Visa section of the Embassy of Switzerland. His family left Catholic Bavaria for Switzerland during the Thirty Years War (1618–1648) since they were Lutherans. Hervé retains a fondness for his family's ancestral home and he picked up this lovely wool jacket there. Several of the guests at the party complemented him on his "Chinese style" jacket. There is a resemblance but it is difficult to find wool of this type in China.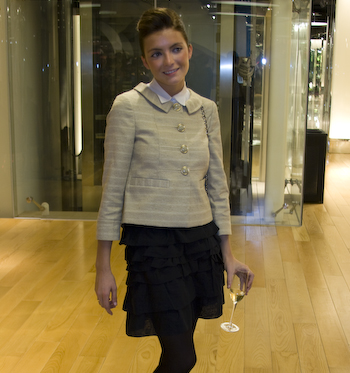 This young lady from Reims was surprised that an American like me would not only have heard of her town but also know that it has a nice church.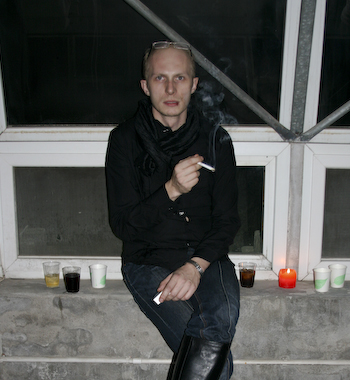 Here is Tomasz wearing a jacket from Le Divan Studio, which just moved to a new home in Caochangdi. This was initially bad news for me. Aurelien and Tony, the creative directors, used to be my favorite neighbors when their studio was near my courtyard in the Deshengmen area of Central Beijing. The move was a good idea for them though. The new space is much bigger, providing much needed room for workshops and living quarters for their team.
In addition to several appearances on Stylites, Tony and Aurelian have been in more obscure street fashion blogs like the Sartorialist.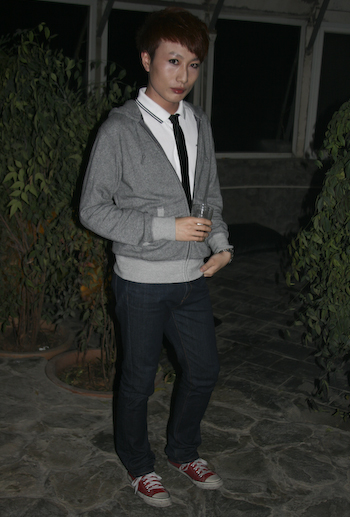 Slim black ties paired with a suit jacket and jeans as party wear are pretty tedious. Clearly many men believing donning such ties automatically moves them up several notches in hipness. This casual use of the tie seemed more interesting.