Lifestyle "Come Together" Party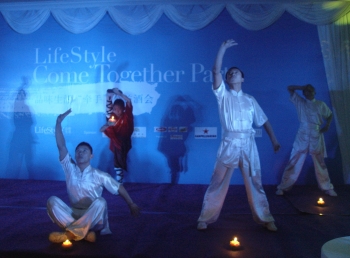 Last night at the Crowne Plaza on Wangfujing, LifeStyle magazine hosted their "Come Together" party with hundreds of guests from luxury brands, fashion magazines, the hospitality industry, charities, and the PR world. I would like to thank Richard Fu, the General Manager of LifeStyle, for inviting me to the party. It was great fun.
The attire was "casual elegant" and I will be posting pics of the guests interpretations of this style throughout the day, so check back frequently.