The last year or more has seen an avalanche of articles predicting the demise of the logo and the growth of less flashy but more individualized style in China.  See CNBC "Logo fatigue? Chinese now want understated luxury", "Chinese Luxury Shopping Trends 2014: No Logos And Less Money Driven By Anti-Corruption Measures" from International Business Times, and "How Fashion Brands Adjust to China's New Niche Style" at the Jing Daily.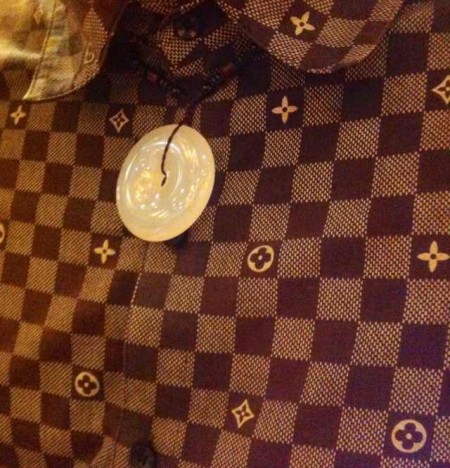 The whole thing has made me long for the days when you could buy something covered in LV or Gucci logos and just comfortable in the knowledge that passersby could immediately ascertain that you were somewhat with sophisticated and resources.  Now things seem things so much more complicated.  That said, I predicted in an interview recently that logos would make a sort of resurgence, being wielded by aware individuals who know how to make them look stylish in a non-peasanty but also non-ironic way.  This host from CCTV is doing just that.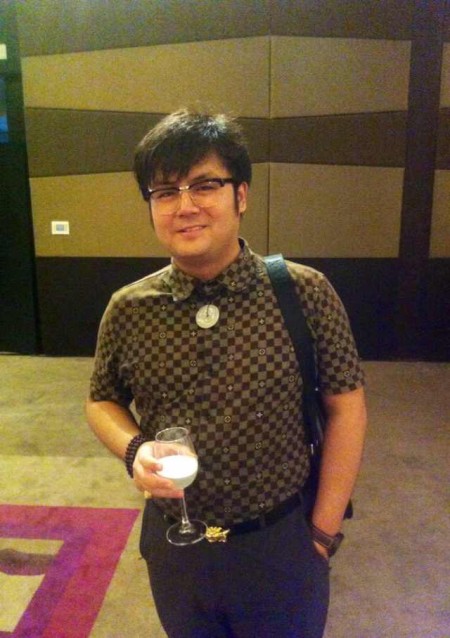 Previous examples of LV print shirts from the stylites archive are amusing, but they aren't nearly as cool.  Look here, here for something colorful and here for a guy that could be driving a gypsy cab on the Sixth Ring Road. This may always be the best deployment of LV though.  Maybe it is best to be peasanty.