Martial Style w/ Cardigan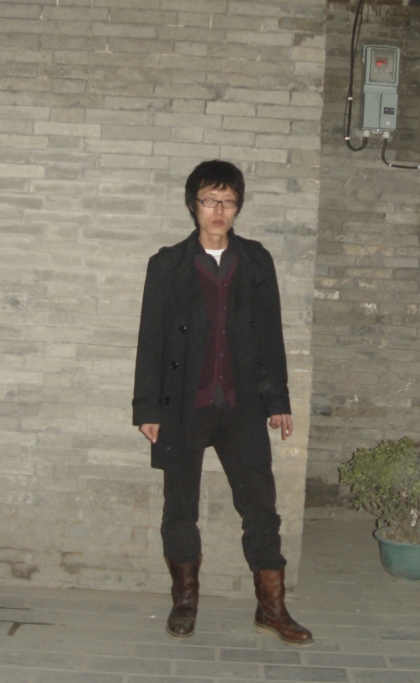 This is one of the best outfits I've photographed. This young designer doesn't seem trendy, but he is hitting several major ongoing trends in men's fashion. Some viewers might object and say we should look for total originality – people who avoid styles of the moment – but I think it's rare to find people who know how to wield them well. People that are in-fashion and stylish and original are getting quite a bit right. Sure, military is a bit played-out, cardigans seem to have been the "it" fall piece for at least three seasons, and volume has supposedly replaced slim fits, but this guy still weaves it all together admirably. He was also really modest and amiable, so I hope I run into him again – not too much to ask for in the village of Beijing.
According to the photographer walking down Nanluoguxiang with me at this moment, his companions were a well-known rock band here in Beijing. I guess I spotted the designer amongst the rockers. Some of them could have appeared here too, but this guy seemed the most put-together.
The chilliness of Nanluoguxiang that night – I was just wearing a tweed jacket – made me hurry and produced a blurry photo.