Men at Dolce & Gabbana, Shanghai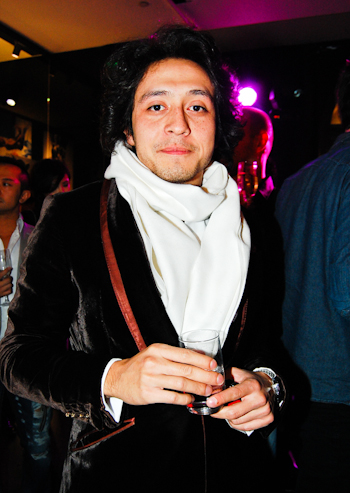 Photos: Phoebe Wu
This past week, Domenico Dolce and Stefano Gabbana were in Shanghai for the last party in a world tour to promote a new series of tee-shirts that celebrate 25 years of Naomi Campbell in the modelling business. Always one of the more internet-conscious fashion brands, Dolce and Gabbana invited stylites to photograph the invent. Unfortunately, I had obligations in Beijing, so I wasn't able to make it down. Stylites contributors Tomasz Sajewicz and Pheobe Wu attended the event on my behalf.
Swide has more photos from the event and here is more on the special edition teeshirts.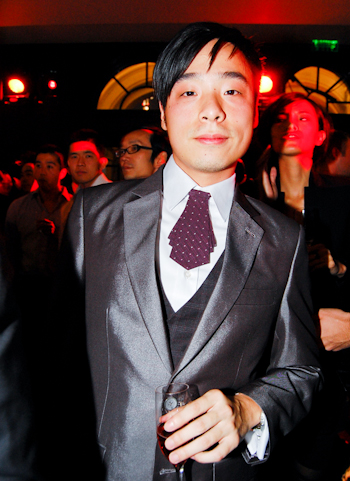 The parade of neckwear on display was rather interesting. Most people clearly want some alternative to the standard necktie when they are attending fashion parties.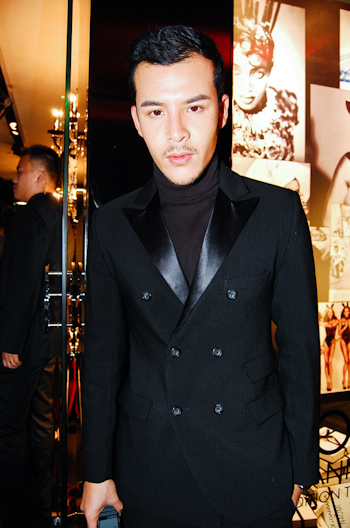 The preference was definitely for fashion-forward tuxedos of various types.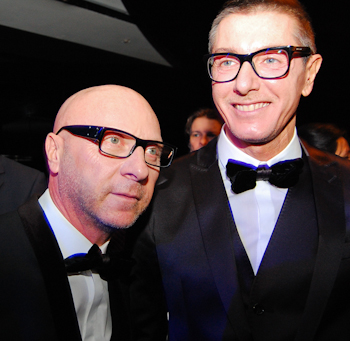 The men of the night were dressed more traditionally.