More at Shanghai Tang更多上海滩的图
There were some interesting individuals at the Shanghai Tang party, including this gentleman from Mongolia who spoke French, though neither English nor Chinese.
Here are more pictures of the Miao-inspired 'Metamorphosis' collection.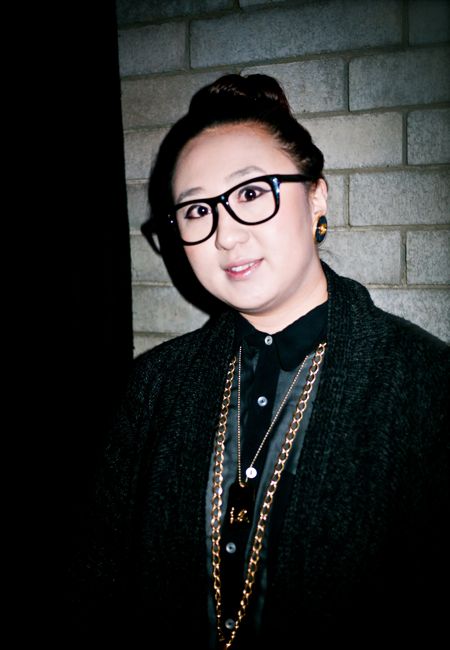 She is a PR executive.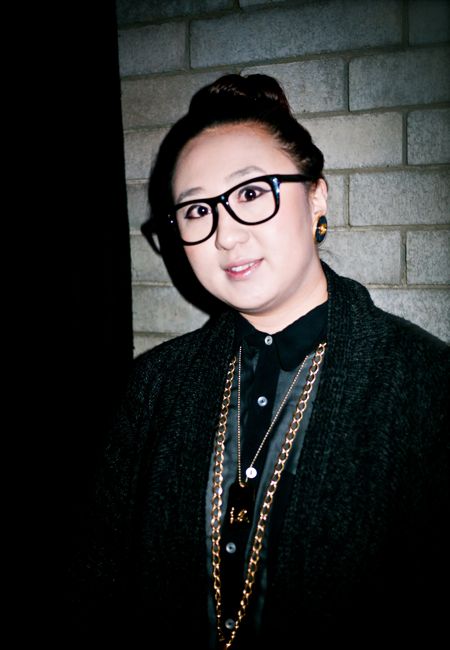 她是做公馆的。
上海滩'metamorphosis'系列的图在这里。
The champagne was unfortunately not adequately chilled at this event.
What do people at these parties spend most of their time doing? Sending texts about the next party.
Or uploading posts to their Weibo.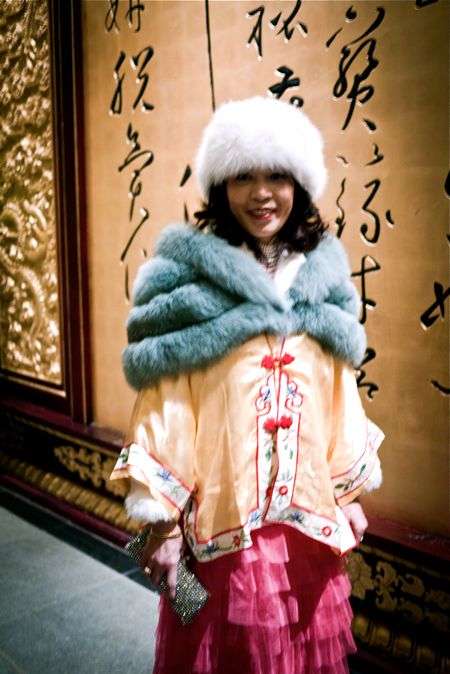 Designer Even has been bringing his mother to a lot events recently.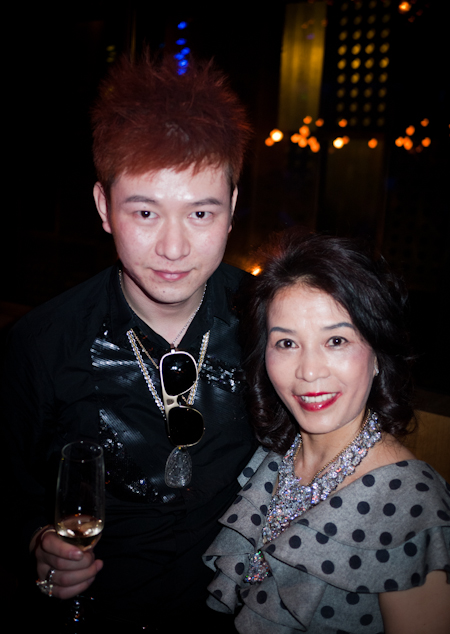 Here the two of them are at the Versace party.
Photo: Suzy
这次活动的香槟不够凉。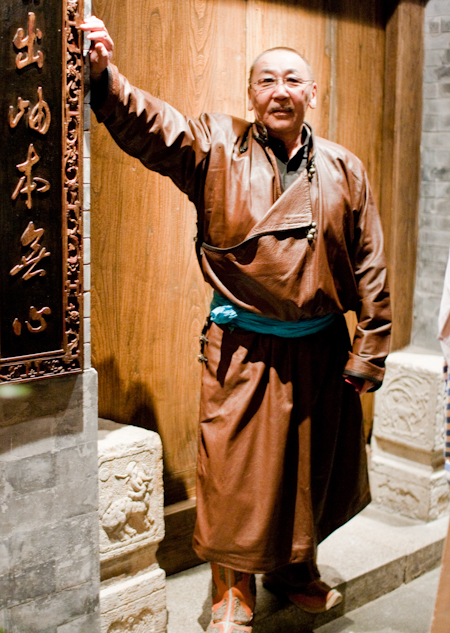 Photo: Suzy
这大概是上海滩活动最有意思的人。他从外蒙古来的,英文中文都不会但会讲法语。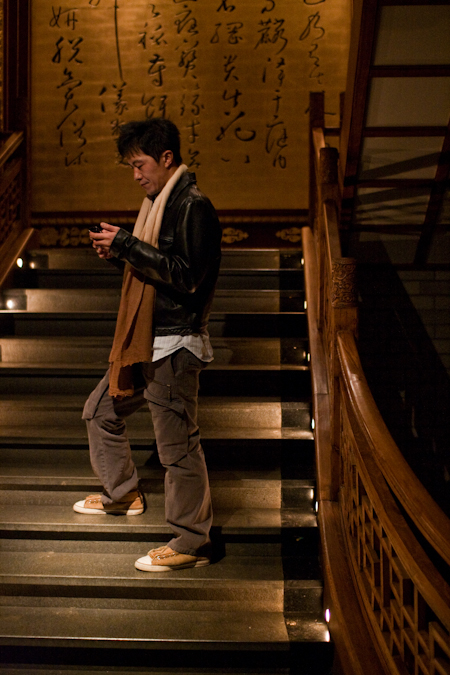 Photo: Suzy
可能是在发微博。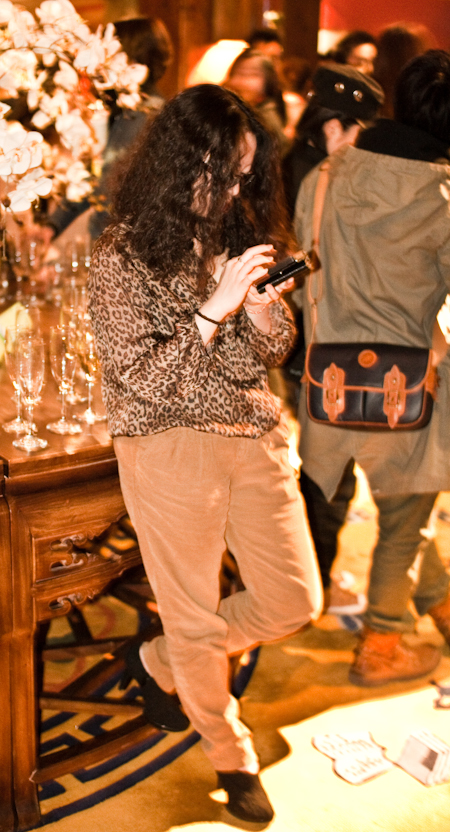 Photo: Suzy
或者问朋友一会去哪里。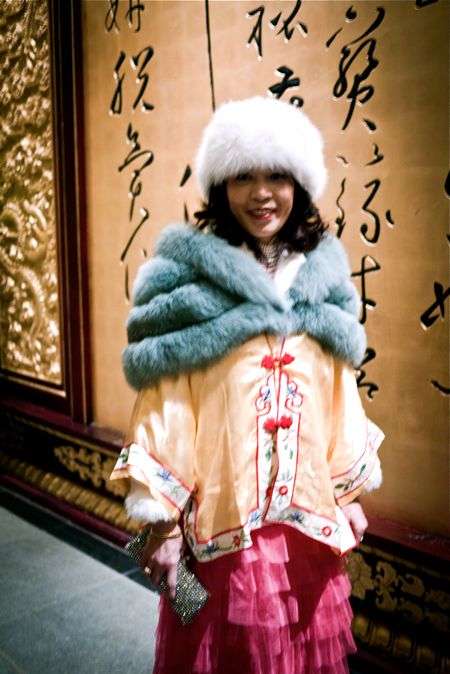 最近Even的母亲在很多活动出席。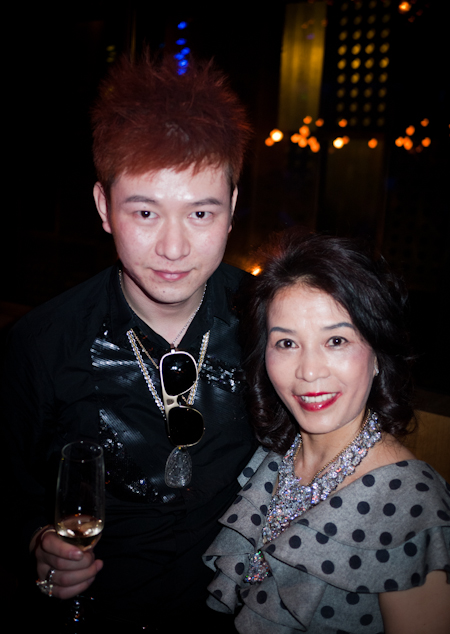 儿子和妈妈在Versace的活动。