I have always admired those who dress in real vintage almost from head to toe. Here, fashion designer Elysée Yang is in an Italian orginal she purchased last year.
Mr. Li is not impressed by crazy fashions. The art and watch collector gives a perfect example of how to dress for an evening occasion in summer, without sweating it up in black tie.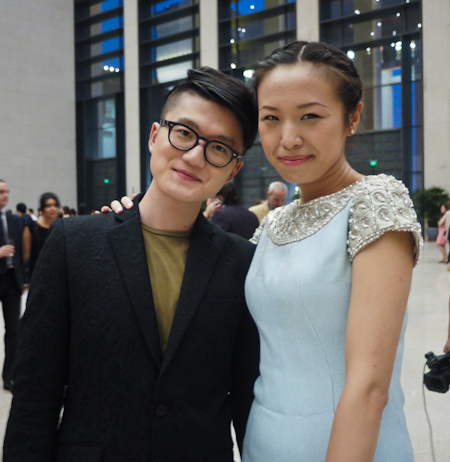 What a charming pair!
This Japanese get-up must be one of the most memorable looks of the night.
This is, I believe, the Editor-in-Chief of Chinese Elle.
Doris is a model from Kenya.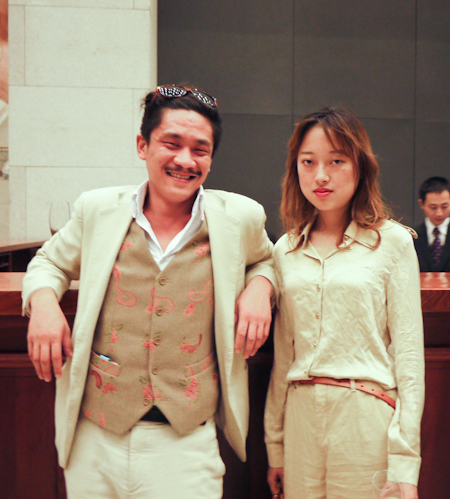 What a well-matched couple!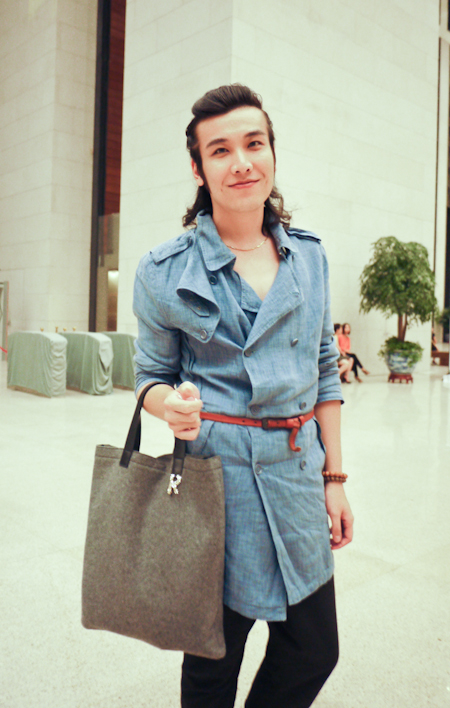 I like the bag.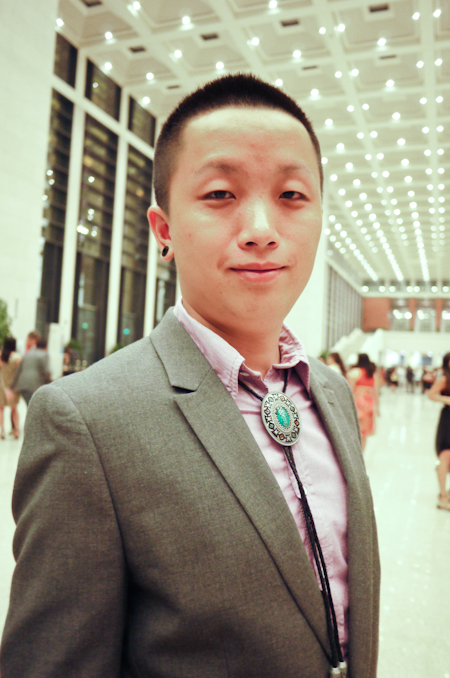 This very Native-American influenced item was purchased online.
I think this must be a Marni dress.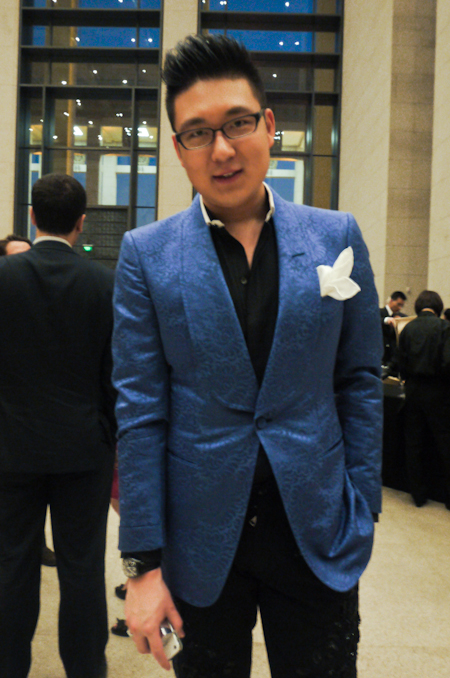 Richard Lu is frequently described as the most fashionable man in Beijing. His latest kick is Tom Ford and he seems to have countless items from that designer. Lu is also the PR for several brands including Bottega Veneta.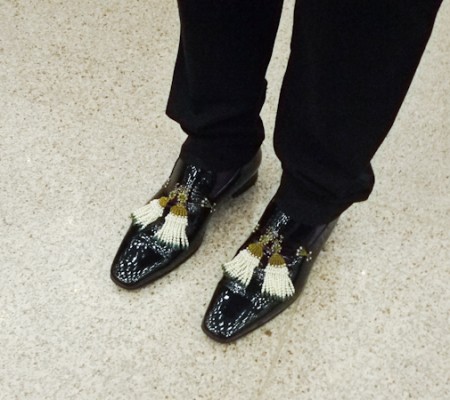 His new shoes are from Christian Louboutin.
This appears to be a velvet top – seems a bit early.
A typical Beijing fashion party-going-girl.
And another.
Harvey is a former media executive based in Beijing and Istanbul. He goes out to a surprising number of parties.