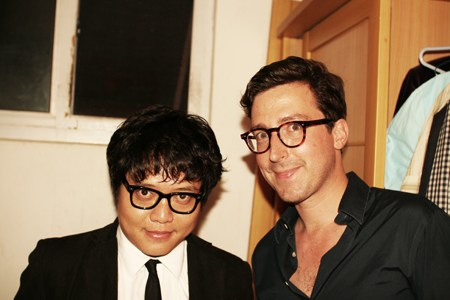 Here are some more photos from the party with Jeans Team.
Above is 0086 Publisher Luo Qiang with Franz from Jeans Team. Click here to see the other persona of Luo Qiang. That is the robot "17". Luo keeps a photo blog on Weibo about 17's experiences.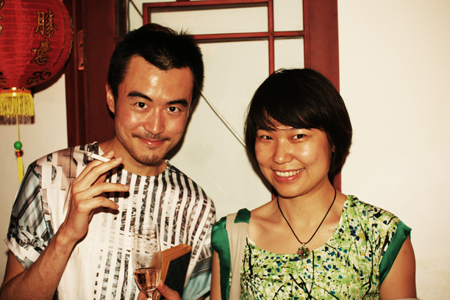 Above are Xiao Qiao and a friend.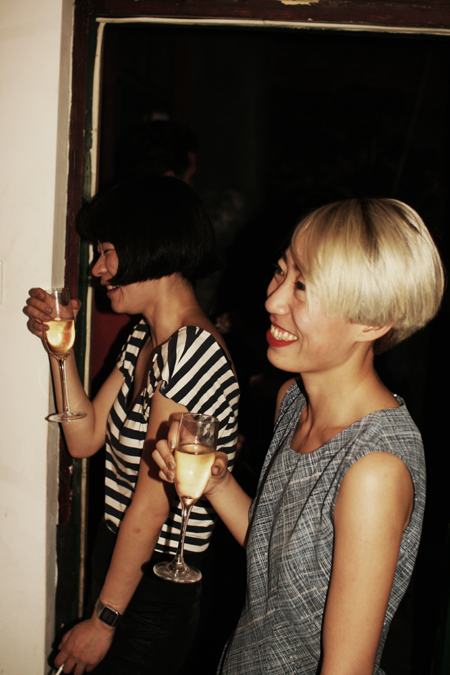 Peipei and Queenie are drinking Sekt from Swansea, distributed by Cheers.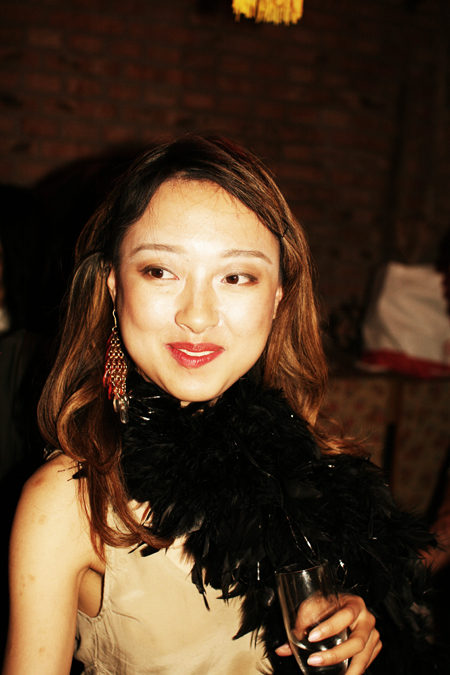 And Juli.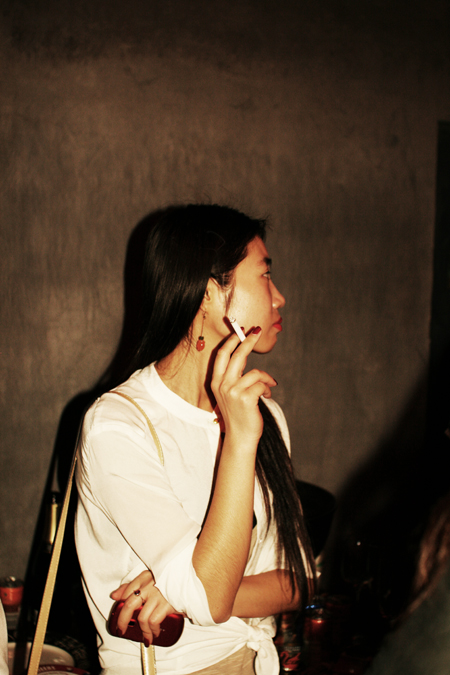 Fangfang.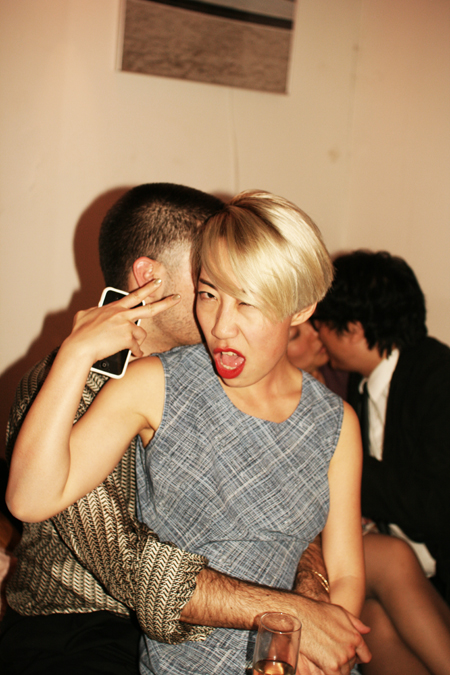 And Adam with Queenie again.