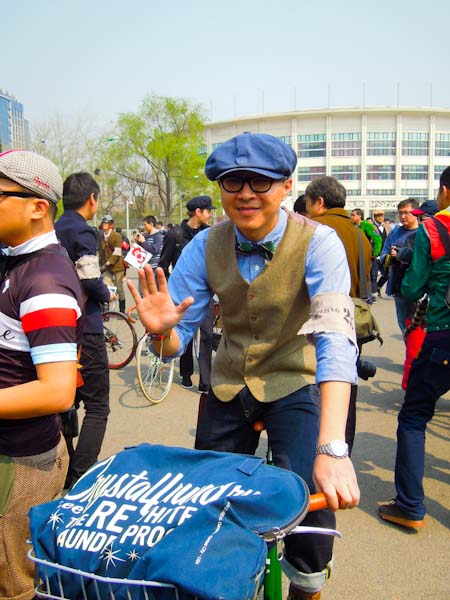 More from Vintage Ride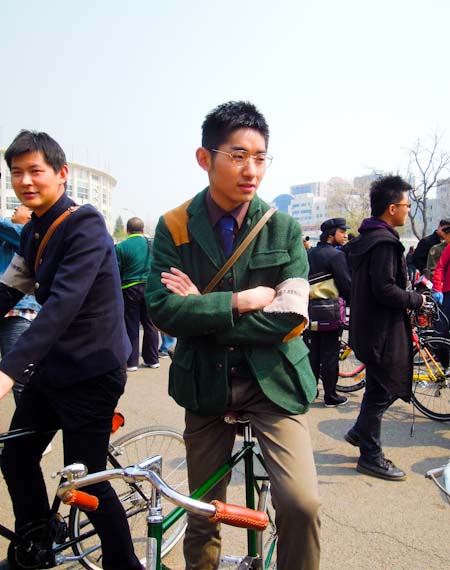 Here are a few more images from the Beijing Vintage Ride. My images and those of Wang Peng also appear in this post on S Magazine.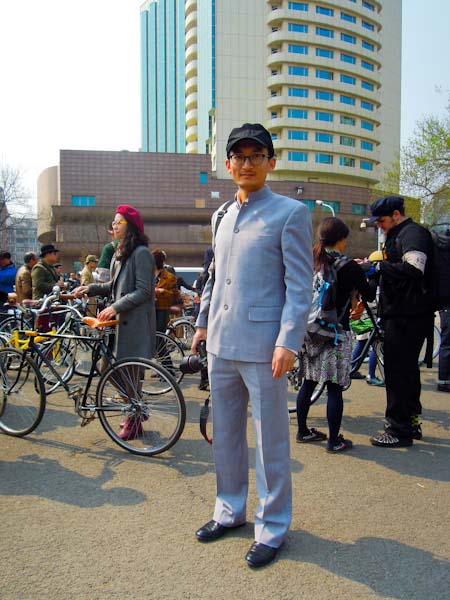 There were some foreigners attempting a rather comical, not terribly stylish version of local attire, but most Chinese were dressed Western. The one local that was in his native attire looked rather dapper. Apparently he frequently rides to work on a bicycle and even has a seat in back for his daughter.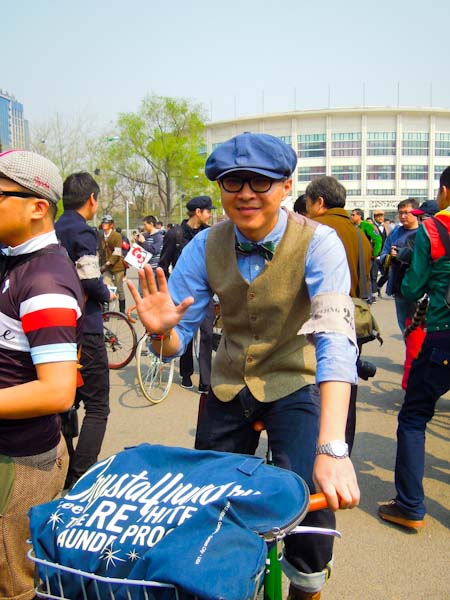 Tweed waistcoats were the most common type of attire for the men.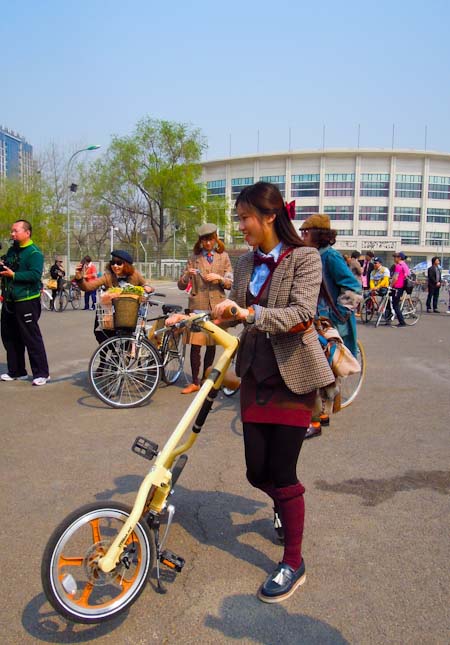 And the girls loved their tweed jackets and tassel loafers.