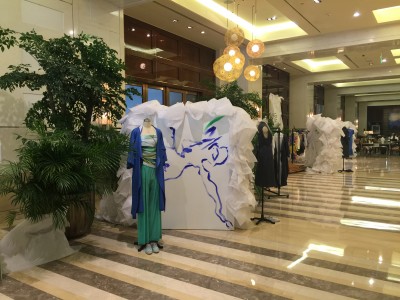 Georgian/Parisian designer Irakli Nasidze showed his Spring/Summer 2015 collection for the first time in Asia at a pop-up with Wuhao at the Four Seasons Hotel Beijing in May 2015. Jing Daily has a good round-up on this event.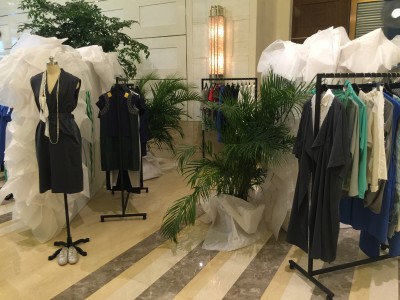 [BELOW from LEFT to RIGHT]- Lin Jing, Virginie Kompalitch, Irakli Nasidze, and Chen Jin.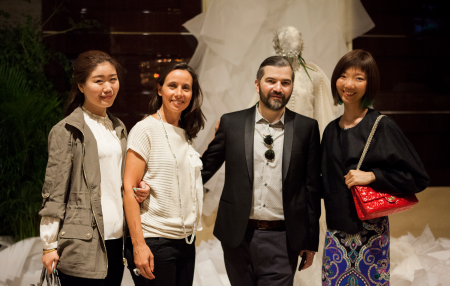 Irakli Nasidze is an artist who masters the essence of fabric through fluid silhouettes that simplify the ease of movements. Throughout his creations, Irakli frees the fabric from its "industrial memory", making it grand and transforming it into a new legacy. He uses special techniques, thus the fabric becomes soft and silk-like. The colors are immersed with exclusive dyes created by I R A K L I Paris.
The natural fabrics, such as cotton, linen, and silk, delicately used in fine detail, accentuate the form and outline the silhouette. Colors are inspired by those found in nature – green, blue, brown, all shades of the earth – all resembling those found in Irakli's homeland.
Every single piece in the collection is inspired by an emotion and draws a unique and delicate line. Irakli imagines a timeless fashion with its natural elegance that comes so natural to him.
[BELOW]- Irakli's haute couture wedding dress.