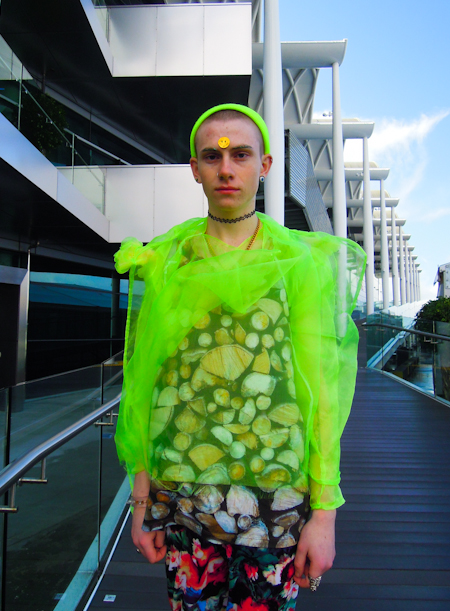 New Zealand Fashion Week I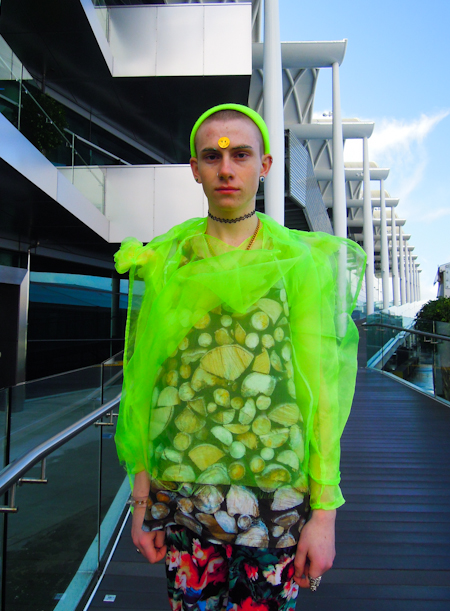 Even though my content here tends to focus exclusively on China happenings, I have think this time, the exotic nature of this locale warrant some coverage. After all, an attraction of Beiijng has always been that, unlike New York or Tokyo, one doesn't at once expect it to have vibrant street style and it has, in fact, recently awakend from a sort of fashion night. In some ways, Auckland is equally surprising just because one rarely thinks of it outside of the context of Lord of the Rings and such.
The fellow above is a design student who came for a few shows at New Zealand Fashion Week.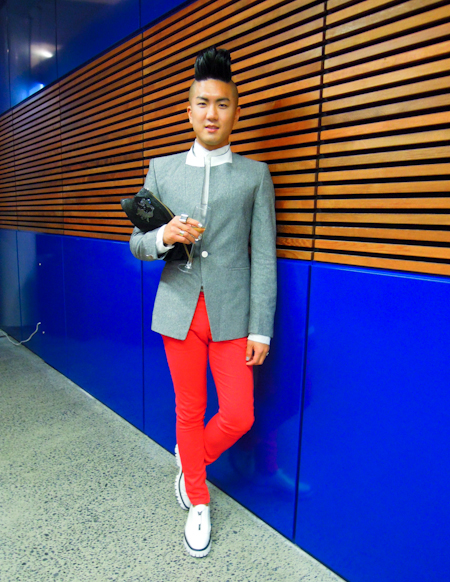 From Korea, he and three friends run the main street style blog here in Auckland, which is called Four Eyes, and has the great web address www.eyeseyeseyeseyes.com. You can go to their site to see more street style and some runway shots from New Zealand Fashion Week.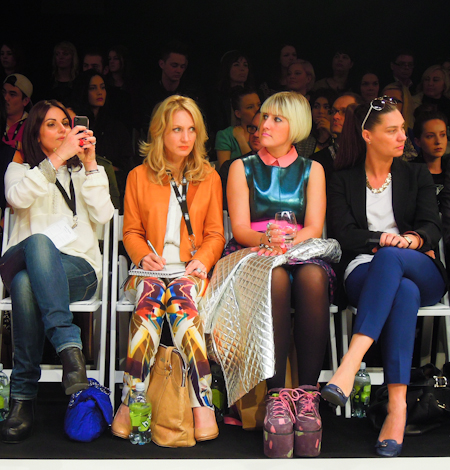 One thing I can say for sure is that the general attendees of the twelfthNew Zealand Fashion Week are either more stylish or more stylish than those of Beijing's Fashion Week, of which there have been twenty-five. The also feels more international in terms of the guest list and professionalism of show production and the level of the designers. It does appear that Auckland, a city as big in population as Beijing's largest development in a country with a population smaller than Chaoyang District, have a far more stylish, professional fashion week than the one sponsored by Mercedes-Benz and the Chinese government in Beijing.