New Zealand Fashion Week III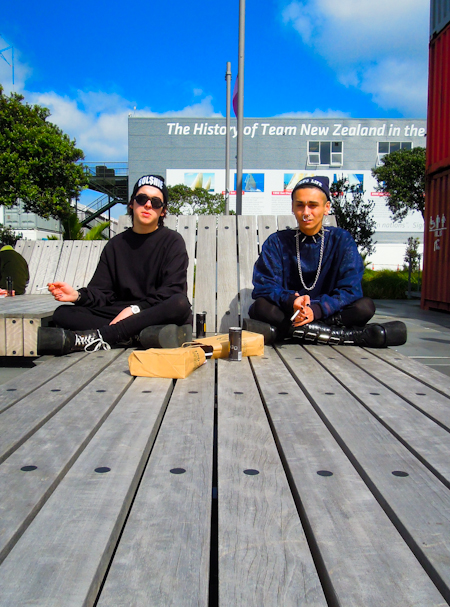 Here is one more post about New Zealand Fashion Week. All the creative youngsters hanging around the grounds were one of the enchanting aspects of the week.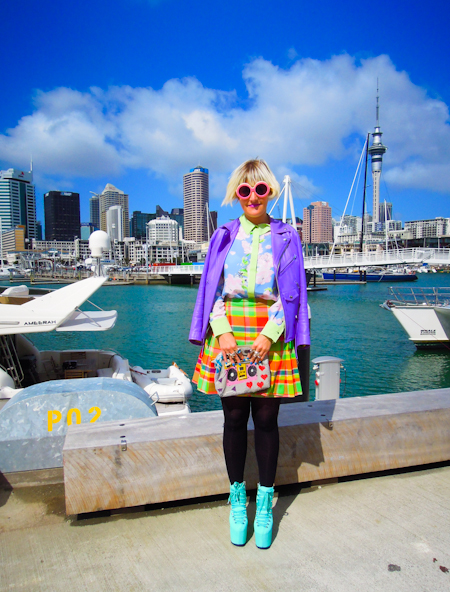 This young editor from a local magazine is wearing a top from Ruby of Ruby and Liam, one of the more interesting designers from New Zealand. Here is their blog. Ruby and Liam are sister brands or lines, with Ruby being the more youthful, girly label, and Liam being somewhat more formal and mature. Both lines share a dedication to original prints, quality natural fibers, and, most interestingly, much of their product line is constructed in New Zealand. This distinguishes them from many of the other brands that are made in China.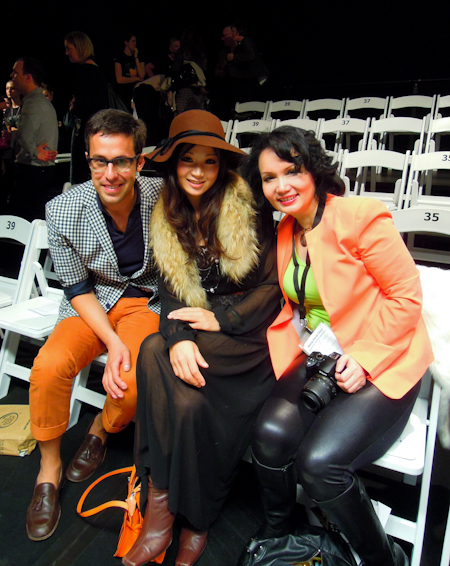 Speaking of China, here I am with Emma Zhang, who is representing several New Zealand brands like Andrea Moore, Matchi Motchi, and Cybele in the Mainland China market. As far as I could tell, she was the only representative of Mainland China at the week besides myself. She was certainly the only buyer-type figure.